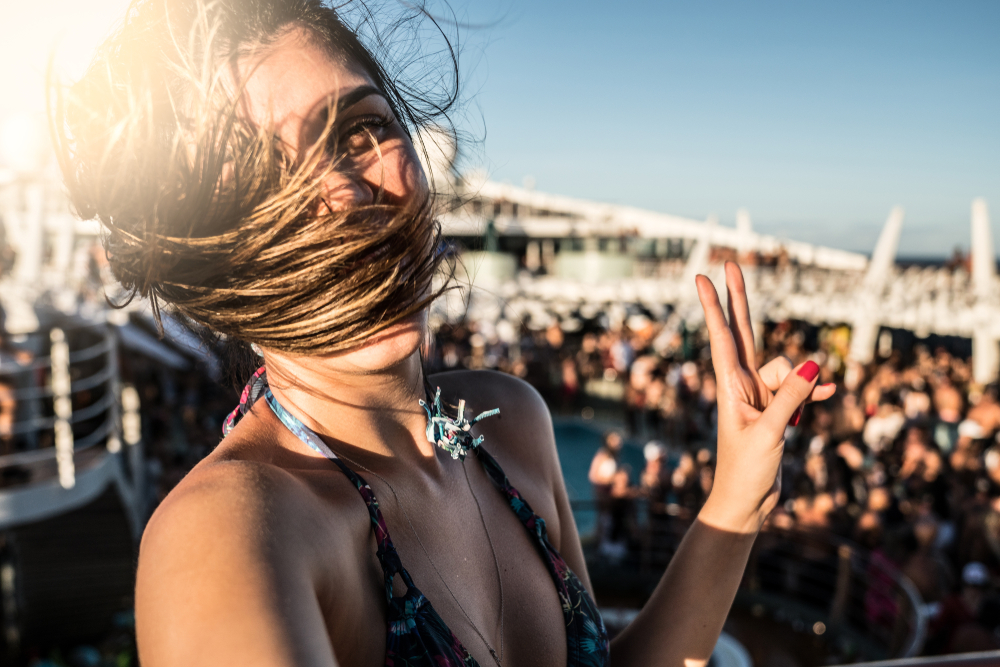 Debbie Stevens is the sales director of The Cruise Line. Here she shares some of her industry insights about the trends in cruising:
Back in the 1960s, the prominence of travel by ship was slowed down by the advent of affordable air travel, and in response, the cruise industry decided it was time for a rebranding, and to reinvent the cruise holiday in order to make it more than just a method of travel.
In the decades since, it has enjoyed a loyal and enthusiastic following, but the time has come once again for the face of cruising to be transformed.
It's time for the sector to move past the outdated connotations attached to it, and draw a younger crowd.
These are some of the main changes taking place in cruising right now:
Smaller vessels
The cruise industry has spent a long time going down the route of increasingly large ships, and now the pendulum is swinging back the other way.
While huge vessels have their appeal, much smaller ships – some with capacity of only a dozen but usually up to no more than 600 passengers – are emerging, delivering much more personal holiday experiences. This allows passengers to avoid the masses of people and crowd-related drawbacks of large cruise ships and to feel more attached to the destination itself.
Small-ship cruise lines include: Silversea, Seabourn, Lindblad Expeditions, Star Clippers, Windstar Cruises, Fred. Olsen Cruise Lines, Hurtigruten, Ponant, Paul Gauguin Cruises, SeaDream Yacht Club and Voyages to Antiquity.
More exotic destinations
Advances in ship design have enabled cruises to take passengers to destinations formerly unexplored by such means. Nowadays more ships are capable of navigating to destinations that older ships cannot reach, and so promise many new experiences that show more authentic side to the region.
This also allows access to the narrower waterways of the world, such as the peaceful rivers of Southeast Asia and the Chobe River in Africa.
Luxury cruise lines that offer a great starting point for exploratory cruising include: Azamara Club Cruises, Regent Seven Seas Cruises , Cunard and Seabourn. There are several cruise lines that offer dedicated 'Africa-only' itineraries, as well as passing through Africa as they pass en route to Australasia and the Pacific Islands.
More technology
Although the emergence of small cruise ships is a key feature of the industry today, the large ships are changing too, with technology playing a leading role.
In a world where luxury is synonymous with a 'smart' version of everything, technologies from key coins and touchscreen menus to self-service souvenir counters are taking a lot of the small hassles out of the average cruise, and keeping up with customer expectations for boundaries to be pushed and features to be as flashy as possible.
Tech is a common feature across all lines nowadays from the luxury lines like Silversea and Regent to more destination-focused companies such as Oceania and Seabourn, the classic experiences provided by Cunard. All of which are showing higher levels of personalisation that even seen before.
In conclusion
Although a good many changes are being introduced to cruising to suit a wide range of tastes, the cruise industry is making a general effort to attract a younger crowd to become its next generation of loyal cruisers.
This involves giving it a less formal and more adventurous face that will attract thrillseekers and millenials who look for more experiential holidays with an authentic flavour of the destination.
Visit: cruiseline.co.uk for more information.