TIPTO welcomes two new agents to Agent Ambassador programme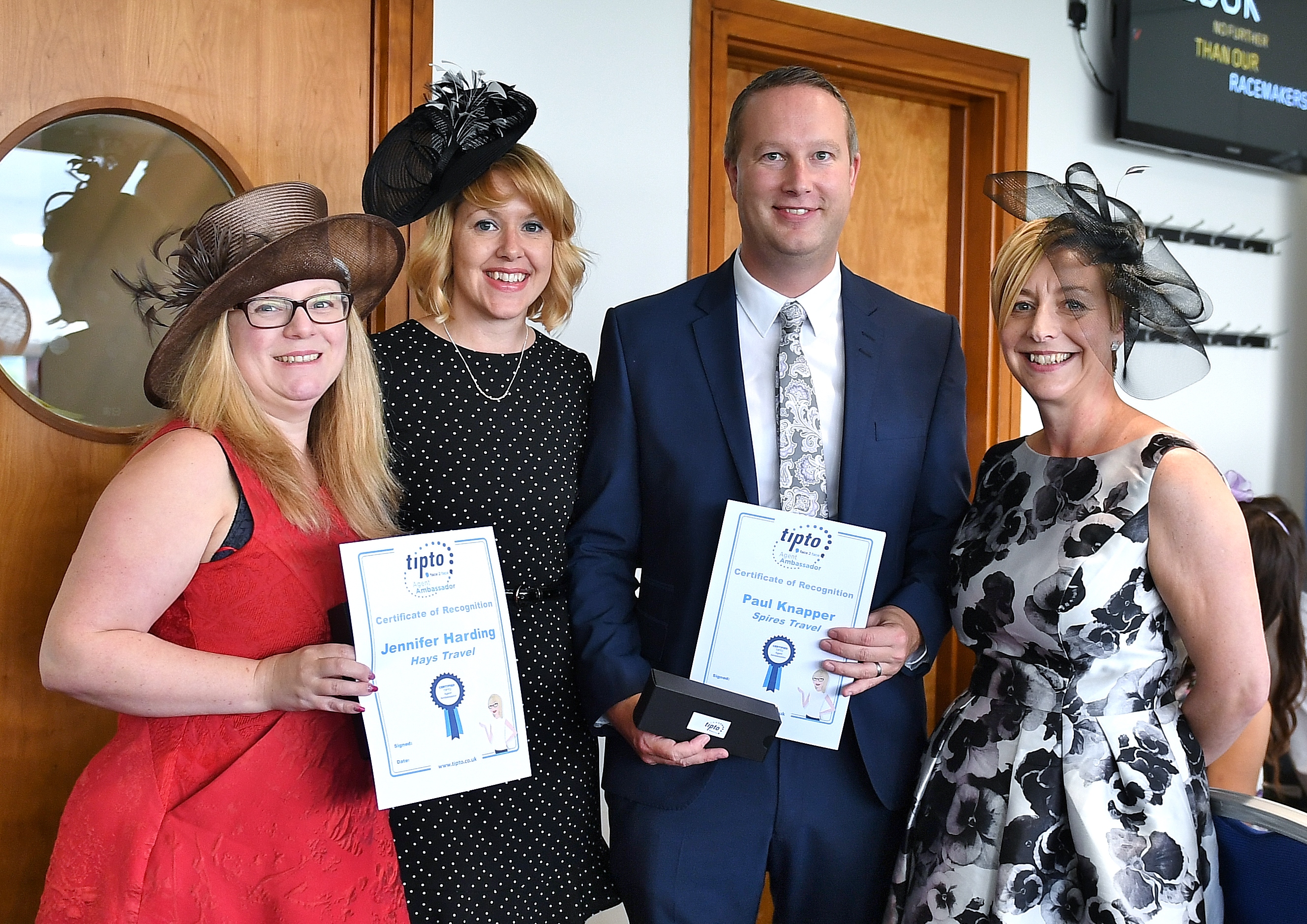 TIPTO has welcomed two new faces to its Agent Ambassador programme: Jennifer Harding, a Hays Travel personal travel consultant, and Paul Knapper, owner of Spires Travel in Worcester. They will take on the role with immediate effect, helping to inform TIPTO's strategic direction in Year 20.
Joining Beryl Towne of Althams Travel, Stef Trevett of Baileys Travel, Sara Allen of Dartmouth Travel and Su Dillon of Travel Counsellors, these new ambassadors will be given the opportunity to attend TIPTO's general meetings with an overall objective to help shape its future by influencing everything from the set-up and delivery of roadshow events and training sessions, through to the incentives offered by members.
In addition to taking an active role in the TIPTO set up, each ambassador will also be given first refusal on invites to TIPTO VIP Events such as Ladies' Day at the Races, TIPTO's afternoon tea and lunch at The Ivy.
"Helping us understand the challenges facing today's frontline"
Jane Atkins, TIPTO chairman, said: "We've had our Agent Ambassador Programme in place for six months now and it has been invaluable in helping us to understand the challenges facing today's frontline. We have already begun utilising their thoughts and suggestions to hone what we do and it speaks volumes on the importance of the programme that we have already actively recruited two new faces."
Harding added: "I have always found the TIPTO events useful and valued the welcoming nature of their format. The information I gather at each event not only aids me in selling, but the speed dating set-up really does promote inclusion for all and I have never attended one that didn't result in friendly conversation and a meaningful ongoing relationship.
"As a homeworker, TIPTO keeps me connected and I'm honoured to be an ambassador for an association that truly gives back to all – both agents and suppliers alike. I hope to be able to bring some useful ideas and experiences to this role that will help all TIPTO members shape their approach, particularly towards homeworkers like myself."
" A very real opportunity for agents to learn and therefore earn"
Knapper  concluded: "As the owner of Spires Travel, I'm truly honoured to add the title of TIPTO Agent Ambassador to my accolades. I am a regular at events and strongly believe the events offer a very real opportunity for agents to learn and therefore earn – no other association offers this on such a scale. I can't wait to get stuck into the new role and hope to really have impact on the way the association does things".
TIPTO continues its hunt for new Agent Ambassadors – agents must regularly attend TIPTO roadshow events and be registered at tipto.co.uk. Applications are open; applicants should email [email protected], stating their case for becoming an ambassador and giving an example of the skills they possess that are integral to shaping TIPTO's future.
Here at TD, we put our best efforts to provide the latest and most valuable content to our readers. It is a true labour of love - where we work hundreds of hours each month - to make sure we offer meaningful content. If you value what we do, please consider a donation of any amount.
This would mean the world to us! Thank you and click here to proceed!