This OTA just raised US$12m from the fund started by the ex-CEO of Infosys and is aiming to be worth $45bn by 2022 – here's why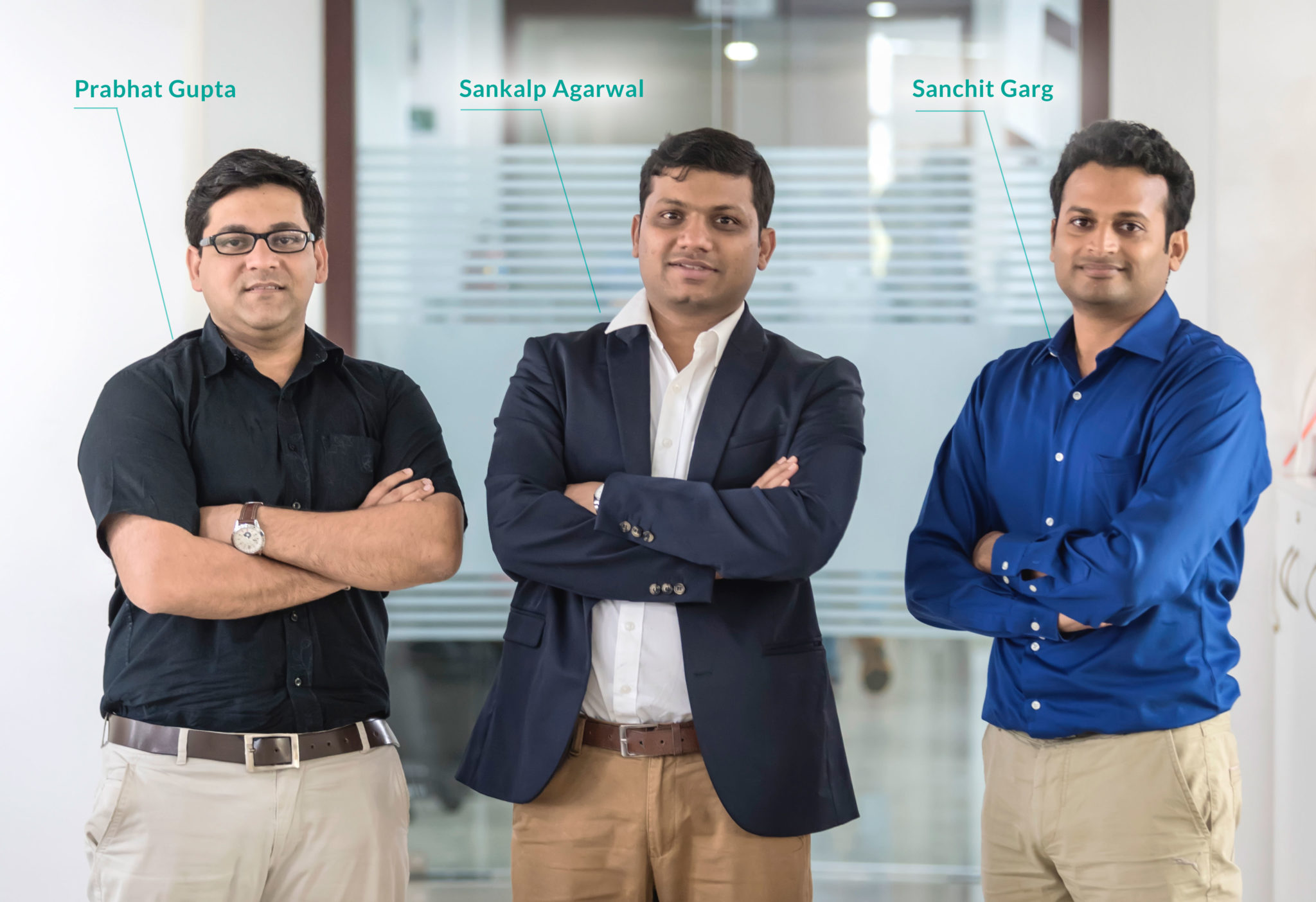 Travel start-up Travel Triangle has a grand vision: it aims to digitise all travel agencies and travel bookings in India. The start-up has raised a $12 million Series C funding led by Fundamentum, a growth-capital fund backed by Nandan Nilekani and Sanjeev Agarwal.
In February 2017, Travel Triangle closed a $10 million Series B funding involving bluechip VC SAIF Partners, among others. After that, the site's traffic jumped from two million to 2.5 million visitors per month. Moreover, the number of travel agent partners increased close to 700, according to the website.
TechCrunch reported that Travel Triangle CEO and co-founder Sankalp Agarwal said that the fund will be spent on research and development of the company's product, particularly a recommendation engine that will help customers get ideas when creating their own itinerary for their holiday. The proposed feature will curate recommendations based on the destinations that other customers have taken.
Agarwal added that a big chunk of the funding will go to marketing efforts – and the battle for awareness is fierce, as the startup competes with MakeMyTrip, Goibibo, Yatra, and Cleartrip.
"The very best that we have seen in the Indian technology eco-system"
"We believe that this team is amongst the very best that we have seen in the Indian technology eco-system, by virtue of their learnability, customer-centricity, frugality, and hunger to build a very large business," said Nilekani.
"The vision of the company is to encompass all the components of online holiday eco-system and be the one-stop solution for the traveller. We are continually growing and have been the fastest growing holiday player with the highest NPS (Net Promoter Score)," added Agarwal..
A childhood dream
Travel Triangle was founded by childhood friends, Agarwal and Sanchit Garg in 2011. They quit their lucrative jobs in Adobe and Yahoo!, respectively, and used up all of their savings to start a tech company of their own. They invited their other friends Prabhat Gupta and Amit Mehrotra as core members of the company.

Travel Triangle is an online travel booking platform that allows travelers to create or choose and secure their travel plans. The platform brings together travel agents with the best deals for the customers to choose from based on their needs. They assist travelers in planning their holiday from beginning to end, which typically includes flights, hotels, transfers and meals, along with itinerary and personal assistance.
When a traveller submits an inquiry, the traveler will receive four to five competing quotes from different travel agents based on the requirements set by the traveler. Travel agents that operate on the traveler's destination will be able to send a quote.
The UI/UX is simple and inviting and immediately stands out against the incumbents. An intelligent, smooth talking chatbot is also incorporated; it's very well done and made us feel someone was always there to help.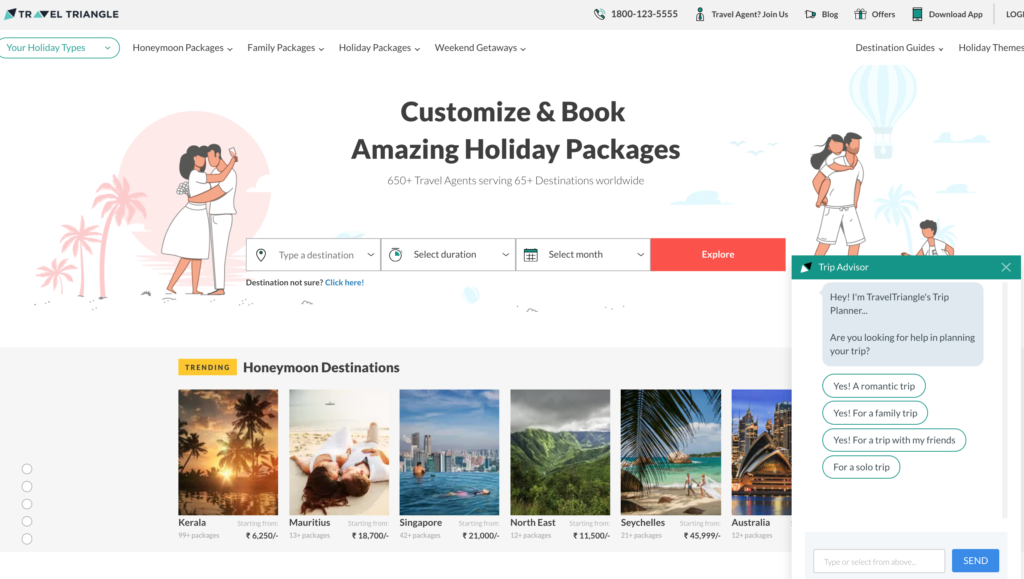 The travel company also works offline with the aid of travel agents or agencies that offer services to their clients. Aside from an online booking platform, Travel Triangle also offers a suite of back-office services designed for agencies to help bring them on to its platform and generate additional revenue.
Travel Triangle also plans to broaden its selection of destinations. However, Agarwal said that there is no urgency to expand the business overseas. The company aims to reach double-figures of market share in India's travel industry. According to research, the company is expected to reach $45 billion by 2022 due to outbound tourism.
He also added that the service is also being used by some customers outside India and expansion is possible. Therefore, branching out overseas may happen in two to three years.
Perks and backlash
While the possibilities are endless for Travel Triangle, many people are wary of using the platform since they are fairly new in the market. There were a few complaints online saying that the platform is buggy and is not working the way it should.
Travel Triangle's business model offers a free service to travellers and charges commissions on booked travel using the platform. However, Travel Triangle boasts that it is an online marketplace with trusted agents. Being the mediator is beneficial to travelers because there is a guarantee in payments and services. There is a money-back guarantee if the service is not provided.
Travel agencies also benefit to Travel Triangle as small agencies get a chance against big agencies. Just like the big players, they get to send their quote to travelers. In a nutshell, Travel Triangle aims to resolve modern day problems of travelers in creating the perfect holiday customised to their personal needs with the help of trusted travel agents and experts that know the places they want to go.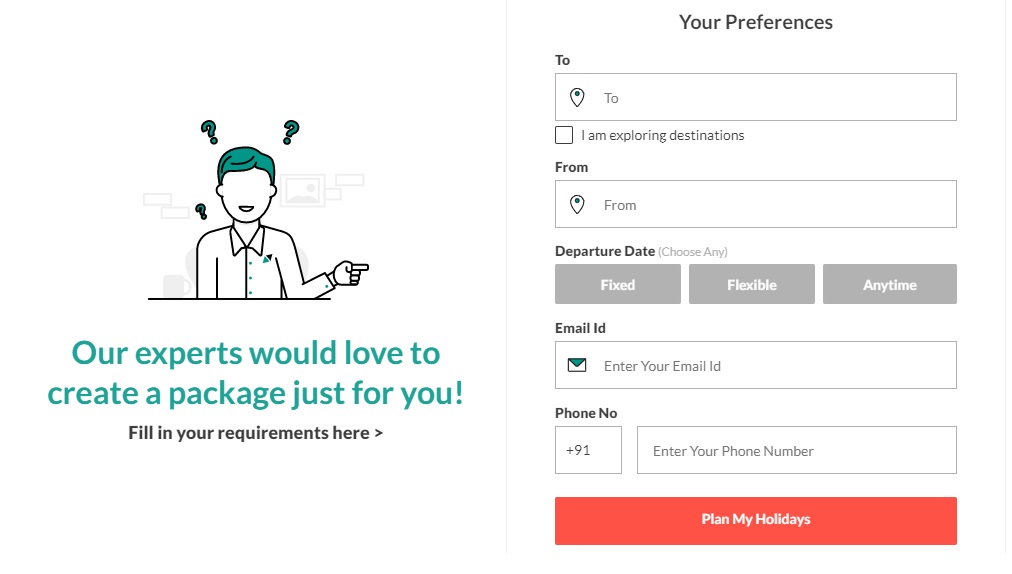 Another unique element of the model is tapping into a network of travel professionals. The company has developed a strong relationship with the offline travel agency community and leverage their local presence and sales team to close sales and service customers.
Verdict
Travel Triangle delivers the tech, scale and business leads, local partners close leads and provide service. Agencies with good reviews get more leads. We've seen agency affiliate programmes executed by large OTAs already but what makes this different is Trip Triangle's focus on it as a primary channel.
The agency network isn't a throw-away add-on to the OTA model – they are core to the model and the platform development direction.