Uber and Toyota team up for self-driving car technology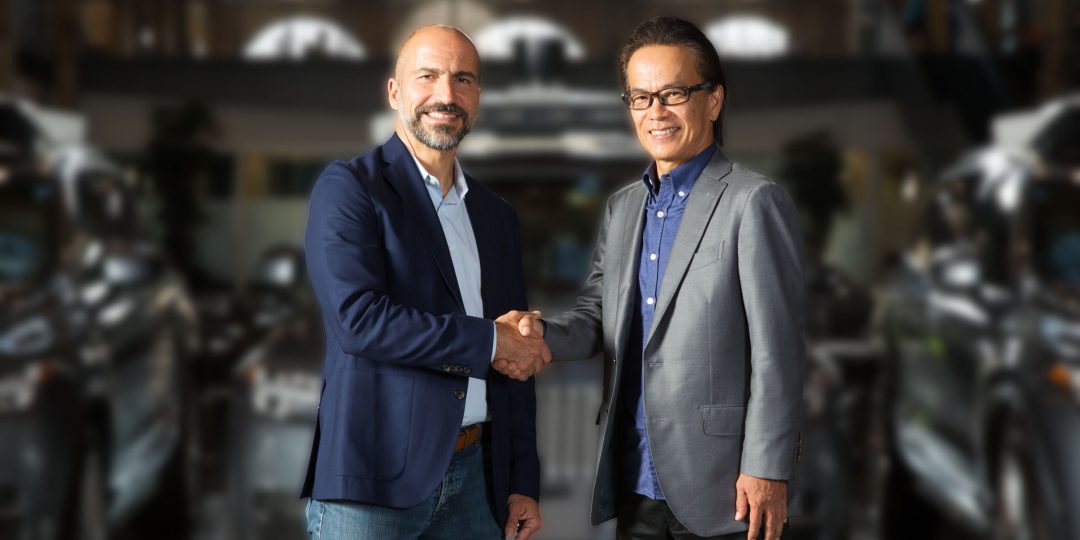 Uber has taken its relationship with Toyota Motor Corporation to the next level: the peer-to-peer ride-sharing company has announced it will supply its proprietary self-driving system to Toyota Sienna Minivans.
Rather than owning and operating the fleet of self-driving vehicles, these minivans will be owned and operated by an agreed upon third party, a new business model for Uber.
The transportation company headquartered in San Francisco, California, has been working to bring safe, reliable self-driving technology to the Uber network since 2015.
The expanded partnership with Toyota signals Uber's commitment to deploying self-driving technology at scale for our riders around the globe.
Uber's pioneering technology has been operational since 2016, when the American company launched a fleet of self-driving Ford Fusion cars in Pittsburgh, and then later that year, Volvo XC90 SUVs in San Francisco.
The project has been met with mixed reactions. In December 2016, the California Department of Motor Vehicles revoked the registration of autonomous Uber vehicles, forcing the programme to move to Arizona. Nevertheless, in November 2017, Uber announced plans to buy 24,000 Volvo cars designed to accept self-driving technology between 2019 and 2021.
Most infamously, in March of this year, Elaine Herzberg was run over and killed by an Uber self-driving vehicle while crossing the street in Tempe, Arizona. Whether the vehicle and technology were at fault is still disputed by local authorities.