Venus Clipper joins MBNA Thames Clippers fleet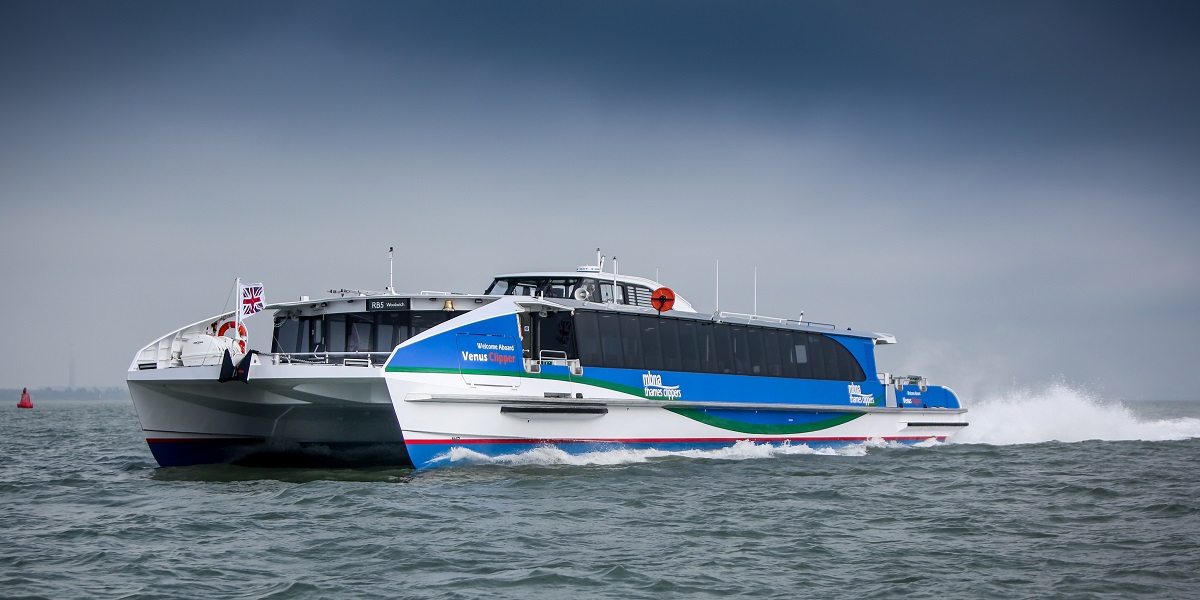 The Venus Clipper catamaran has started her maiden voyage, travelling 200 nautical miles from Wight Shipyard Co on the Isle of Wight to join the MBNA Thames Clippers fleet in London. The 19th vessel in the fleet, the 222-capacity passenger boat represents a GBP 4 million investment (USD 5.3 million) for MBNA Thames Clippers.
Venus Clipper will provide agents and event organisers transfer and sightseeing opportunities for large groups and holidaymakers with panoramic views of London. She will have access to over 25 piers across London and offers a fully licensed bar, 70 tabled seats, a covered outside deck and various options for AV and branding on board, making it more adaptable for specialist charters.
Venus Clipper is expected to help transport an extra 300,000 visitors, across the 16 miles of London river network every year. In addition, it will further support the joint venture with Port of Tilbury, in which MBNA Thames Clippers handles all transfers from cruise moorings at Greenwich Ship Tier, Tower Bridge Upper and George's Stair Tier transporting holidaymakers to the heart of London.
"Proof that London should make more of the River Thames in its transport strategy"
Sean Collins, CEO and co-founder of MBNA Thames Clippers, said: "MBNA Thames Clippers has been on an incredible journey over the last two decades and come such a long way since we transported our first passengers back in 1999. We are now in our 20th anniversary year and have grown to carry over 4 million passengers annually – an amazing feat and proof that London should make more of the River Thames in its transport strategy.
"Venus Clipper is our largest capacity vessel and offers 50 more seats than the last two vessels that joined our fast-growing fleet in 2017. We are confident it will be a welcome, and even greater customer experience, addition to the capital's growing river network."
With more Londoners and visitors opting to travel by river every year, the new arrival is part of a wider strategy to enhance the passenger experience, with a new riverboat terminal at Royal Wharf Pier on target to open this summer.
MBNA Thames Clippers passengers can travel directly to key central London piers such as Westminster, London Eye (Waterloo), Blackfriars, Embankment, Canary Wharf, Battersea Power Station and London Bridge City.