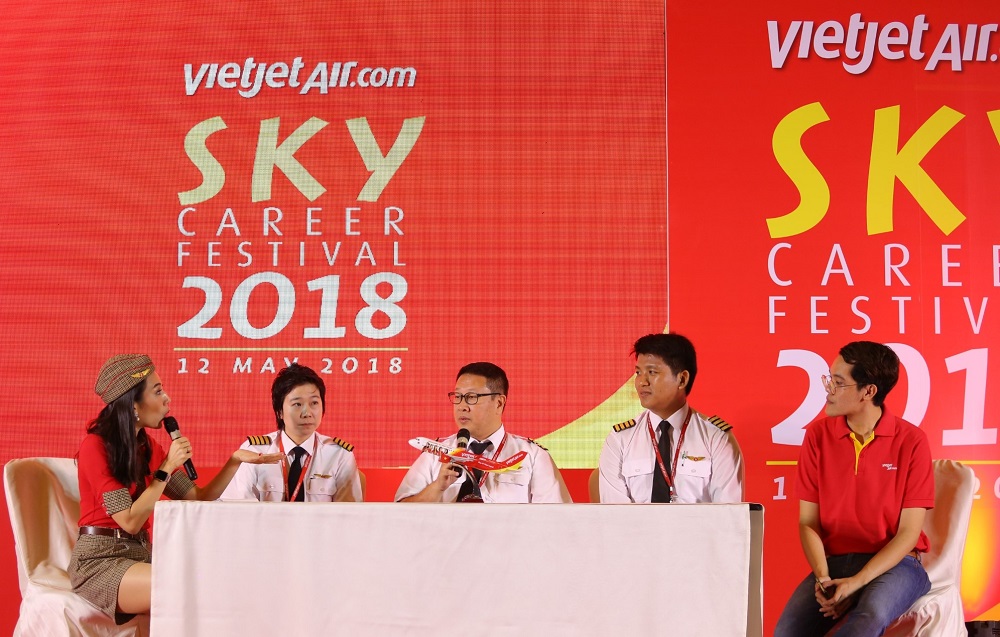 The Vietjet Sky Career Festival 2018, held on 12 May at the Marriott Bangkok Sukhumvit Hotel in Bangkok, was held to help young Thai people find opportunities for a career in the airline industry. More than 10,000 people have since downloaded the Sky Career app and around 2,500 people participated at the festival.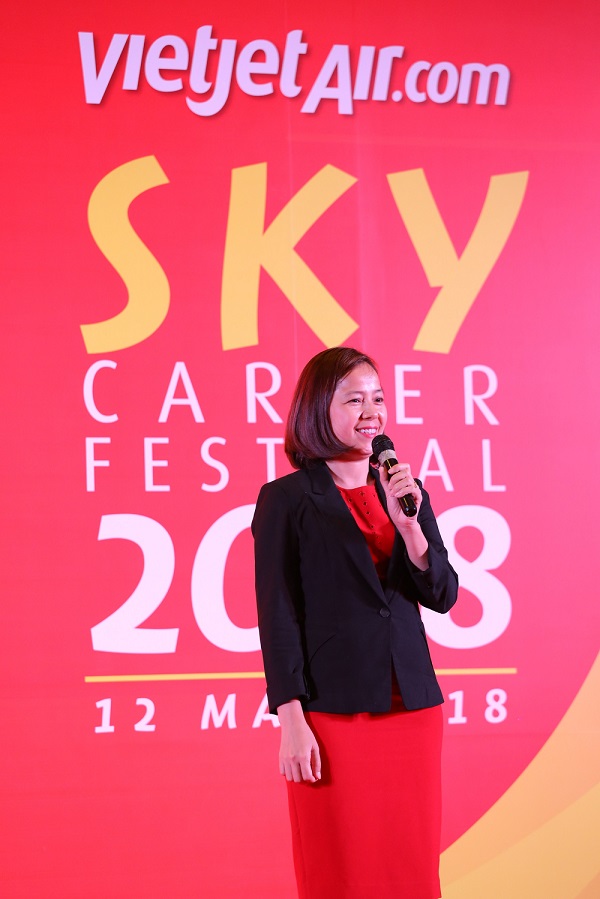 At the event, Nguyen Thi Thuy Binh, the leader of ThaiVietjet, said: "This event is giving more opportunities for young people who dream of having a chance to work in the airlines industry.
"In 2018 we can give the job for more than 1000 people and more than 4000 Thai people in next three years. We are happy to bring the good career path for young people who have high passion in the airlines and love to take challenge with innovation.
"The success of our company is also employees' success in their career. I believe the event today can give good time for all the young people to grasp the chance to make their dream become true."
There are so many activities in the event which help the participant to be familiar with the airlines job as pilot, cabin  crew, engineering, safety and ground service.
During the Festival ThaiVietjet announced a recruitment day for cabin crew on the 19 May 2018. An application form can be download at https://goo.gl/NKwjYK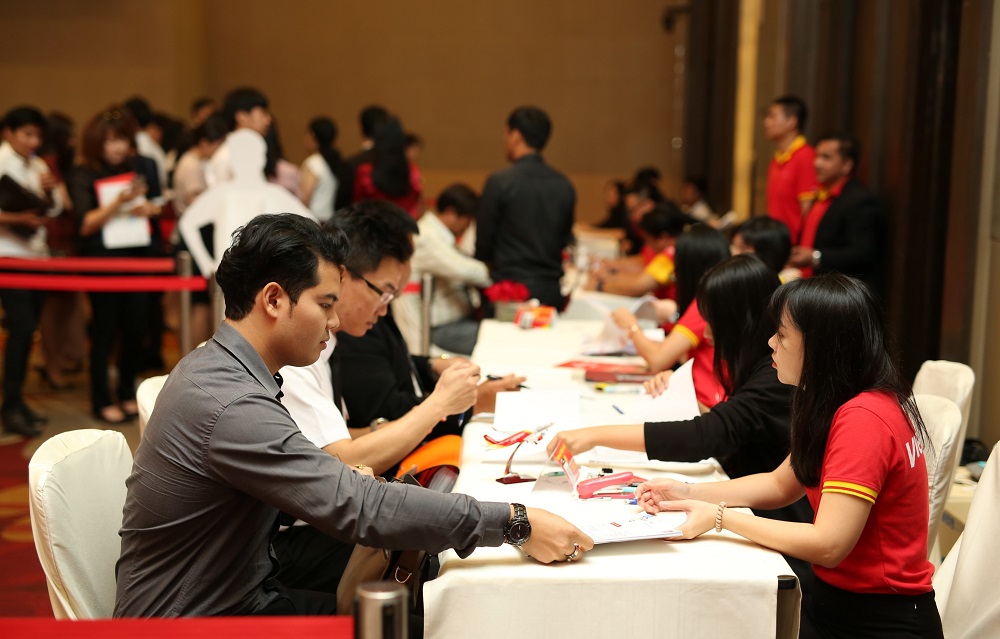 Thai Vietjet has a fleet of five A320 aircraft that operate a domestic network of from Bangkok to Phuket, Chiang Mai, Chiang Rai and between Phuket and Chiang Rai. It operates international flights between Bangkok and Dalat.
The carrier has planned to extend the fleet to operate the network to other international destinations such as Vietnam as well as in ASEAN and East Asia region in the future.