VisitFlanders organises 'tripel-whammy' of beer related-events in Belgium's beer capital, Leuven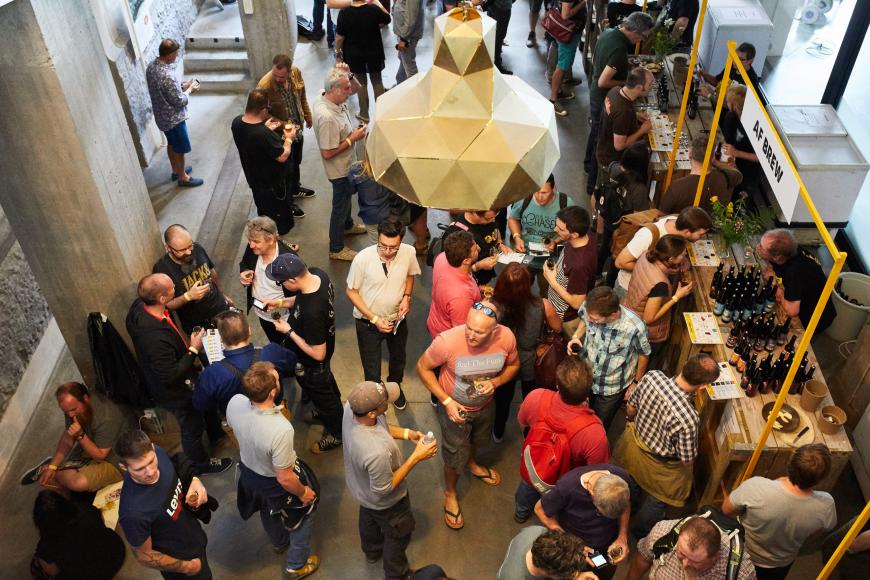 In celebration of Leuven being Belgium's beer capital this year, VisitFlanders has organised a series of events celebrating the humble hop and all its associated creations. This series now comes under the umbrella rebrand of Leuven Beer Weekends and actually comprises three individual festivals, each with a slightly different theme.
The events start today, 14 April and will take place every weekend day for the rest of the month. Here's the breakdown:
Leuven Innovation Beer Festival: 14 and 15 April
The Leuven Innovation Beer Festival will take place in De Hoorn on Saturday 14 April, and Sunday 15 April. Ancient traditions and innovation go hand-in-hand as organiser brewery Hof ten Dormaal has invited selected craft brewers from around the world to showcase their pioneering – but still delicious – creations.
The 'innovation' in the title comes in the form of the brewing process such as spontaneous fermentation, and the ingredients. Having attended the event last year, I can certainly vouch for the off the wall approach of some of the brewers.
Food & Hops – 21 and 22 April
Food & Hops is the newest event to be added to the programme at the Comenius Building. This event, which combines beer and gastronomy, is developed in cooperation with local chef Kwinten De Paepe.
Five of Leuven's best chefs will create recipes based on cheeses matched with specially selected beers. Brewers Lieven Demeestere (Arenberg), Bart Tastenhoye (Taste), Niels Brants (Essenciel), Bart Springael & Jos Crabbé (Trente) and Peter Van Der Staey (Het Kookpunt) will all bring something to the table to accompany the selection of special cheeses curated by local affineurs, Elsen and Van Tricht,
Guests can also participate in three workshops at Food & Hops,taught by beer professionals. One will focus on beer tasting (Dr. Beer), another will shine a light on the combination of beer and chocolate (Bierolade) and Kaasambacht Elsen will teach you everything you need to know about pairing beer and cheese.
Zythos Beer Festival – 28 and 29 April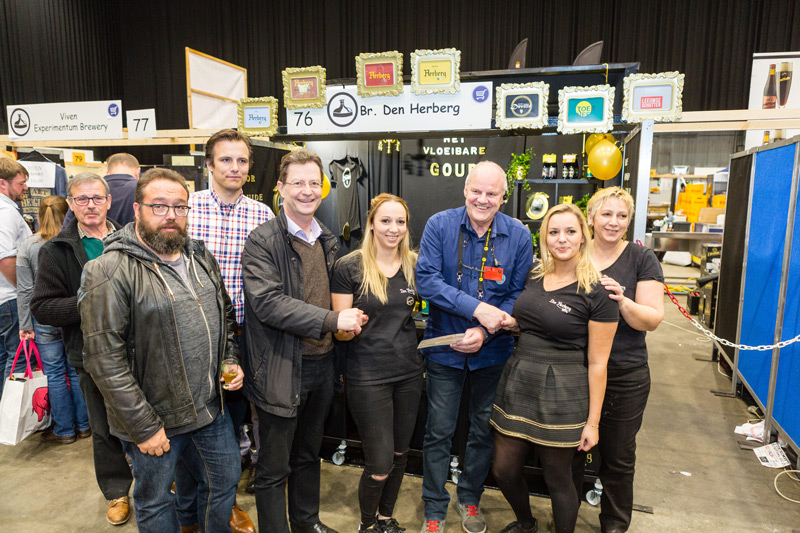 The Zythos Beer Festival will take place in the Brabanthal on Saturday, 28 April, and Sunday, 29 April. Here, you can find over 100 Belgian brewers and companies offering over 500 beers.
Naturally, the famous breweries will be at the festival, and you'll also get acquainted with smaller, less well-known breweries. There are also going to be beers brewed specially for the Zythos Beer Festival.
Beer Experiences
Also available are Leuven's Beer Experiences which will run until 29th of this month. These include:
Brewery visits: You can register for the brewery tours of the Stella Artois and Domus Brauhaus breweries held every weekend
Beer activities: Leuven Leisure also organises a beer tasting tour. A beer pro will take you to the best beer pubs in Leuven. You'll get to taste a beer at each one.
Brewery bike tour: A guide, also from  Leuven Leisure, will take you to several idyllic spots before you end your tour at a small brewery outside of Leuven.
City Beer Golf: Partake in a round or of one of the best pairings – or even combine it with something sweet and play City Beer & Chocolate.
Here at TD, we put our best efforts to provide the latest and most valuable content to our readers. It is a true labour of love - where we work hundreds of hours each month - to make sure we offer meaningful content. If you value what we do, please consider a donation of any amount.
This would mean the world to us! Thank you and click here to proceed!