Wendy Wu Tours, the UK-based Asia travel specialist, has announced the launch of deluxe river cruise ship, Victoria Mekong. The ship makes its debut at the end of this year and will sail four new group tours and two new private tours through Vietnam and Cambodia, all with a maximum of 18 people per group.
"One of the key players on the Mekong"
John Warr, global sales director, Wendy Wu Tours, said: "The Victoria Mekong is a very exciting addition to our portfolio, filling what is a huge gap in the market. The ship has all the deluxe facilities of a five-star standard ship with the price of a four-star cruise offering the utmost in comfort for customers.
"Trade reaction for the ship at ITB Berlin 2019 was very positive and on the back of this we're seeing interest from a number of trade partners looking to take an allocation on Victoria Mekong. Wendy Wu's global offices are all equally excited about this new venture as it secures our position as one of the key players on the Mekong."
Victoria Mekong has Asian-inspired interiors and exteriors, and features include Victoria Mekong's signature cocktail pool and pool bar, a contemporary Asia-themed bar and lounge with soft furnishings plus signature restaurant with a menu that showcases local cuisine.
In addition, the ship has 33 deluxe cabins plus two VIP suites, all with private bathrooms and private balconies.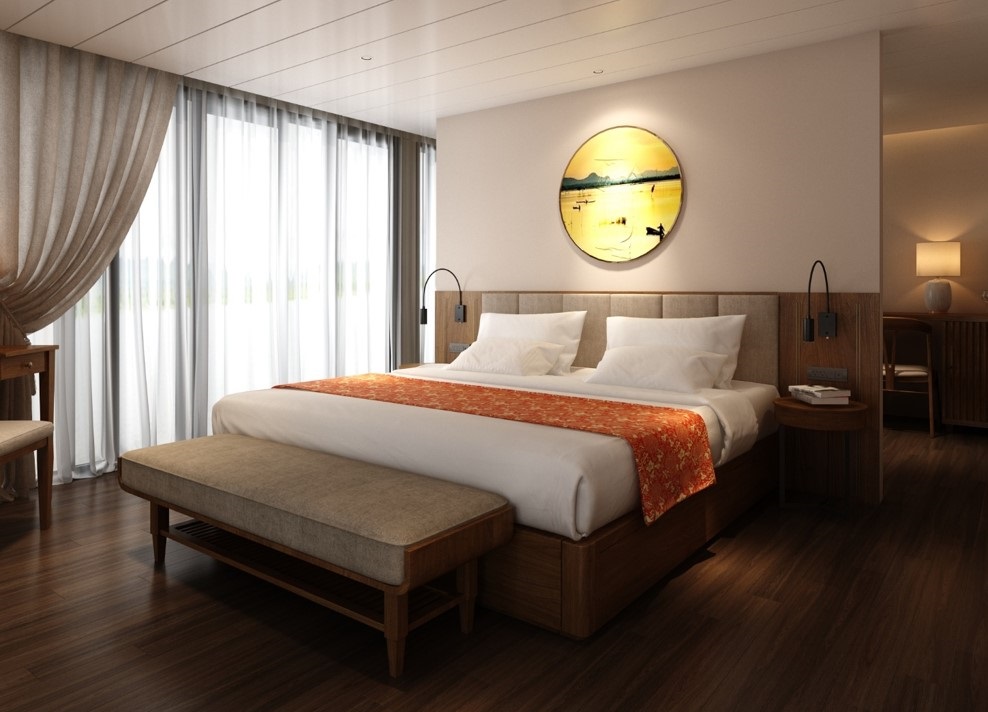 Wendy Wu Tours offers six itineraries which, for the first time, will sail from the quieter port at Can Tho Pier to Phnom Penh whereas most cruises sail from Mỹ Tho, a much busier and crowded port. This route also allows Victoria Mekong to explore the off-the beaten-track areas and to experience more unique offshore excursions along the Mekong Delta.
The new tours include the 14-day 'A Mekong Experience', from GBP 3,190 (USD 4215.33) per person, which includes a sunset cruise on the moat of Angkor Thom plus a cyclo-tour of Phnom Penh; the 17-day 'Classic Mekong' from GBP 3,690 per person which includes Tai Chi lessons on Halong Bay as well as an opportunity to learn ancient farming techniques in Hoi An.
Two longer group tours have been added including the 22-day 'Mekong Explorer' from  GBP 4,190  per person and 23-day 'Inspiring Indochina' from GBP 4,490 per person, both of which include a cyclo-tour of Hanoi's Old Quarter and a night at Cambodia's famous Phare Circus. Two new private tours have been added to the portfolio, the 12-day 'Mekong Impressions' from GBP 3,190 per person and 19-day 'Mekong Discovery' from GBP 4,190 per person.
Agents booking any of the new Victoria Mekong tours between now and the end of April will receive double incentives. Visit wendywutours.co.uk/agents for more information.