Marriott International and Hostmaker debuted the home-sharing platform Tribute Portfolio Homes earlier this week and we had to see what it's all about.
Read More...
Hospitality Management Holding (HMH) has signed a management deal to open the world's first ECOS Hotel in the forward-thinking city of Dubai.
Darvin Kurniawan believes that the blockchain can democratise the hospitality industry. In the last part of our interview with the Indonesian-born, Singapore-based start-up co-founder, he…
The cruise industry is in the midst of an overhaul that aims to attract newer, younger interest to travelling by sea, seeing big transformation take place in aesthetics, destinations,…
One of the world's top marketing and communication companies Finn Partners, announced its intention to face environmental concerns and address sustainability issues head-on, with the launch…
Nuki, a smart lock innovator, has announced it is working with Airbnb to make locking and unlocking doors easier – and much cooler.
Ho Chi Minh City-based travel tech startup Triip has announced that it has raised an undisclosed funding round from Japanese strategic investor Gaiax and Vietnamese angel investor Nguyen…
Photo of the Week
Global sales director, Wendy Wu Tours, completes 20th marathon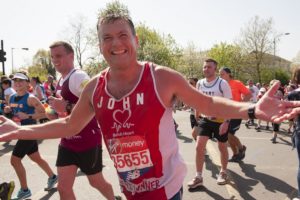 John Warr has raised over £100,000 for charity during his career, £6000 of which was raised at Sunday's London Marathon for the British Heart Foundation.
justgiving.com/fundraising/john-warr20thmarathon
Darvin Kurniawan, the Indonesian co-founder and CEO of Singapore-based start-up Crowdvilla, entered the alternative…
Egencia has announced the appointment of Wendy White as its vice president of marketing and member of the Egencia Global…
Voglr has launched its video platform especially made for travel agents, showcasing more than a thousand luxury hotels…
Job offers from Travel Daily Jobs