Focusing on sustainability, Hilton Hotels announced its commitment to cut its environmental footprint in half and double its social impact investment by 2030.
Read More...
Singapore-based online travel portal, Traveliko, has ambitions of 'fixing the industry' with the announcement of a zero-commission policy to support hotels and reconnect them with guests.
Hawaii Governor David Ige reassured travellers that it is safe to visit Hawaii saying that that the Kilauea volcano is being closely monitored.
Azamara Club Cruises reveals the 2020 itineraries that will take guests to new destinations in South Africa, French Polynesia, and Hawaii.
Hundred years after women gained the right of suffrage, there is still a lot of work needed to be done to achieve gender balance in all aspects of society like the travel tech sector.
Through the Digital Empowerment Initiative, OTAs across the globe can now benefit from their own website, mobile applications, corporate booking tool and B2B platform.
Booking Holdings CEO Glenn Fogel has a brand new vision – for the company to be synonymous with "travel" as it aims to widen its reach and strengthen its brand.
Photo of the Week
ITB China opens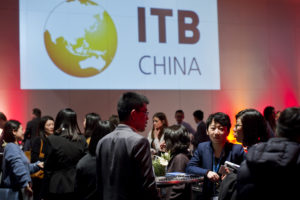 ITB China runs from 16 – 18 May at the Shanghai World Expo Exhibition and Conference Centre; here's a shot from the pre-conference opening event. The TD team will be around so let us know if you are too: @travldailymedia
Darvin Kurniawan, the Indonesian co-founder and CEO of Singapore-based start-up Crowdvilla, entered the alternative…
Egencia has announced the appointment of Wendy White as its vice president of marketing and member of the Egencia Global…
In an attempt to lure more Chinese clientele visiting the UK, The Savoy is the first luxury hotel in London to accept…
Job offers from Travel Daily Jobs