5 reasons to join Aurora Expeditions' new season
Aurora Expeditions just released its new brochure, featuring its Antarctica 23/24 season, along with new Arctic + British Isles in 2023 that will take travellers on an adventure of a lifetime.
Aurora Expeditions is an industry leader with more than 30 years of experience in polar and remote expeditions, focused on active adventure, exploring the wildest and most remote regions of our planet while travelling with the utmost respect for the natural environment.
Here are some of the reasons why you should join Aurora Expeditions' new Antarctica 23/24 season, along with Arctic + British Isles in 2023.
Awe-inspiring Antarctica
You can be a 21st-century explorer with Aurora Expeditions' Antarctic adventures. The award-winning Australian adventure travel company, Aurora Expeditions, has recently completed its return season to Antarctica and is celebrating a 100% success rate for its first season in almost two years.
There is no doubt that Antarctica is one of the last, great untamed continents on planet Earth and it is part of the bucket list of many people. Antarctica is almost an alien landscape filled with both heroic and harrowing stories.
The new Antarctica 23/24 season will take expeditioners to destinations including the spectacular Antarctic Peninsula, which is the most accessible part of the continent. Only 40 hours or so south of Cape Horn by ship lies a rugged spine of mountains flanked by huge glaciers. The western coast is etched with fjords; dozens of islands lie offshore. The result is a glorious maze of sheltered channels and inlets, where modern scientific stations and reminders of early explorers and the whaling industry are scattered among penguin rookeries and seal colonies.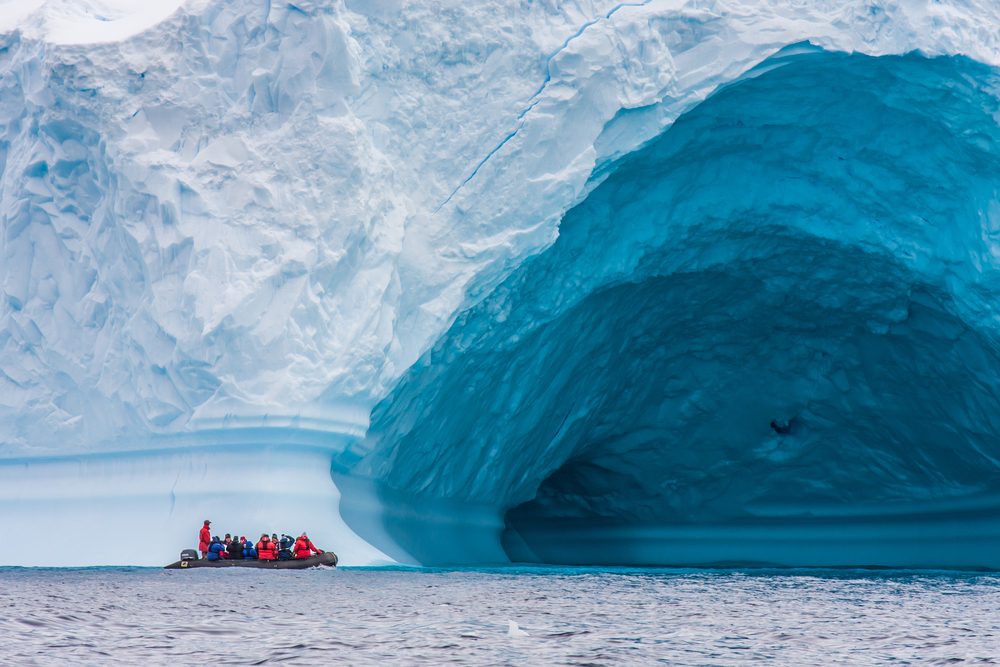 New itineraries
Aurora Expeditions' new Antarctica 23/24 season features Aurora's classic voyages alongside six new and innovative itineraries such as the Antarctic Explorer Express, a 9-day voyage tailored for travellers seeking a briefer adventure to the Antarctic Peninsula, all the way to Circle and Weddell, an 18-day voyage aiming to tick two major Antarctica boxes off travellers' lists – crossing the Antarctic Circle and venturing into the infamous Weddell Sea. The new itineraries include:
Falklands~Malvinas and Antarctic Peninsula
Antarctic Peninsula in Depth
South Georgia & Antarctic Odyssey featuring South Sandwich Islands
Antarctic Explorer Express
Deep Weddell Following Nordensköld
Circle and Weddell
Travellers looking to explore the Arctic and British Isles during 2023 will also have several new itineraries to choose from. The Svalbard in Depth itinerary offers extra time for deeper and genuine exploration in this magical region; Iceland, Jan Mayen, Svalbard offers a combination of breathtaking contrasts as passengers sail across the Arctic Circle to the High Arctic, while the Complete Northwest Passage voyage will attempt to sail the full length of the Northwest Passage from West Greenland to Nome, Alaska over 30 days. In the British Isles, a new Ireland & Scotland Discovery voyage will explore Ireland's rugged west coast, the Hebrides, Orkney and Shetland Islands over 17 days. New Arctic and British Isles itineraries include:
Svalbard in Depth
East Greenland Explorer
Epic Northwest Passage
Ireland & Scotland Discovery

New ship Sylvia Earle
In November 2022, Aurora Expeditions will debut a new purpose-built ship, Sylvia Earle. The new ship honours the highly accomplished marine biologist, oceanographer and explorer, Dr. Sylvia Earle. The new ship is equipped with top-of-the-line features and facilities, which perfectly blend luxury and adventure. Every stateroom on the Sylvia Earle has an ocean view and nearly all have balconies. It also features two restaurants serving excellent meals, a gym and wellness centre, jacuzzis, swimming pool and sun deck.
There are also facilities built especially for exploration such as modern lecture theatres, science centre, library, mudroom, multiple observation areas, and Zodiac launching platforms.
Small group voyages
Aurora Expeditions is known for its smaller ships ferrying intimate groups of explorers allowing them to navigate remote destinations. Aurora Expeditions voyages have an average capacity of 132 passengers. Smaller ships mean intimate voyages, enabling camaraderie with fellow expeditioners, more chances to join landings and more time spent with the highly knowledgeable expedition team.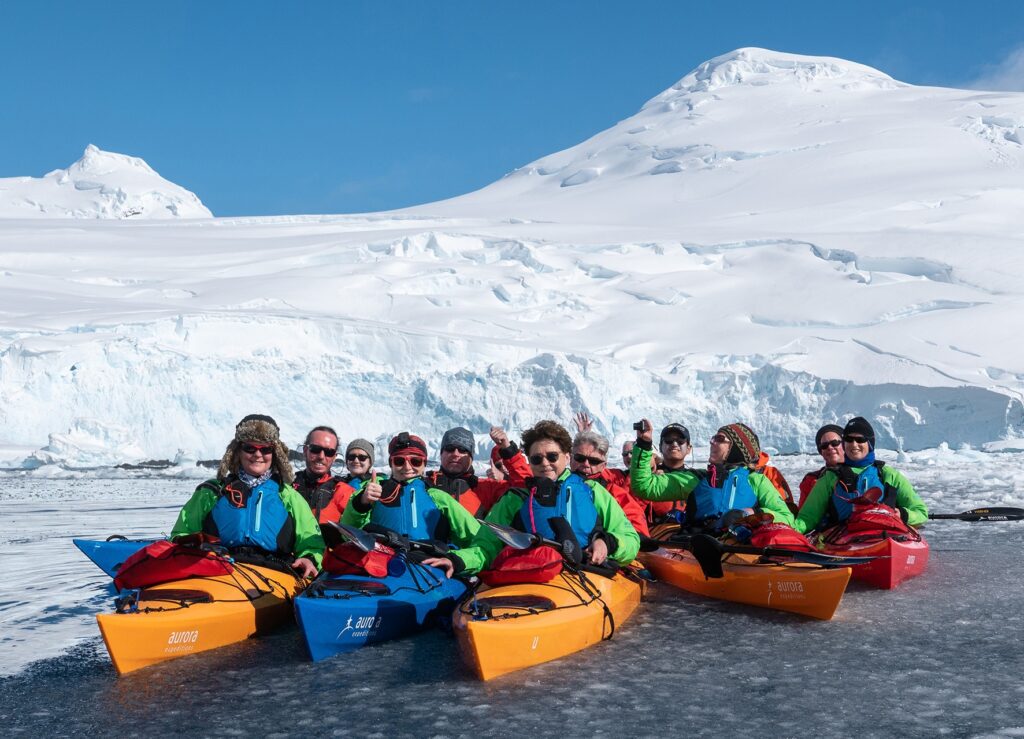 Unique activity programs
Aurora Expeditions' new season will continue to include the unique activity programs Aurora is known for. Whether it is an adventure at sea or on land that makes you tick, Aurora Expeditions has a huge range of optional activities to help you make the most of your time in some of the most beautiful places on earth, encouraging passengers to nurture their inner adventurers. Aurora Expeditioners can choose from add-on adventures such as sea kayaking, scuba diving, polar snorkelling, alpine trekking soon-to-be-launched new activity, paddling, and much more.
Alongside the new Antarctica 23/24 and Arctic 2023 season launch, Aurora is offering an early-bird offer of up to 25% off. This could be the best time to experience the trip of a lifetime.