Proud to be local: The AKSARA Collection
TD speaks with Kanokkorn Phatharaworanee, deputy managing director of the AKSARA Collection in Phuket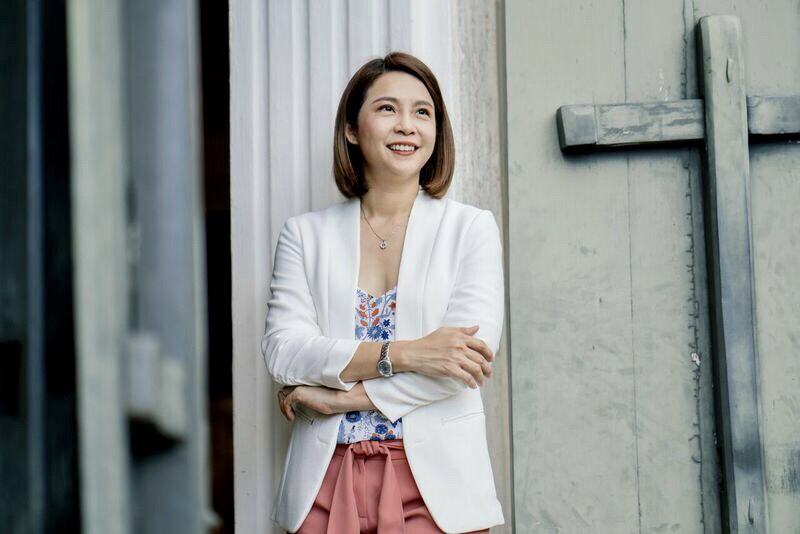 As the deputy managing director of the AKSARA Collection, Kanokkorn Phatharaworanee is responsible for three properties in Phuket, Thailand — The SIS Kata, Kata Sea Breeze Resort and Patra Mansion. Now, managing one property is one thing, but keeping a tab on all three is another. We asked her about how she handles the family business, the challenges in operations and her plans for 2019.
TD: What's it like to operate three local and family-owned businesses?
KP: First of all, I have to acknowledge that there are many international brands that have come to Phuket in the last 10 years. However, we are very proud to be one of the local brands in my hometown. I still do believe most of the tourists from around the world want to experience our unique and local accommodation.
This year we won the 'Best Design Hotel 2018' (The SIS Kata) and 'Best Family Resort 2018' (Kata Sea Breeze Resort) in the NOW Travel Awards which made our family extremely proud.
"We have our own style of service"
As a local hospitality company, we have our own style of service and methods of operation. Even though we are a local brand, it doesn't mean we cannot work professionally or without global standards. I believe that it all depends on how we work together with our skilful and professional team to ensure that our guests receive the best possible standards of service.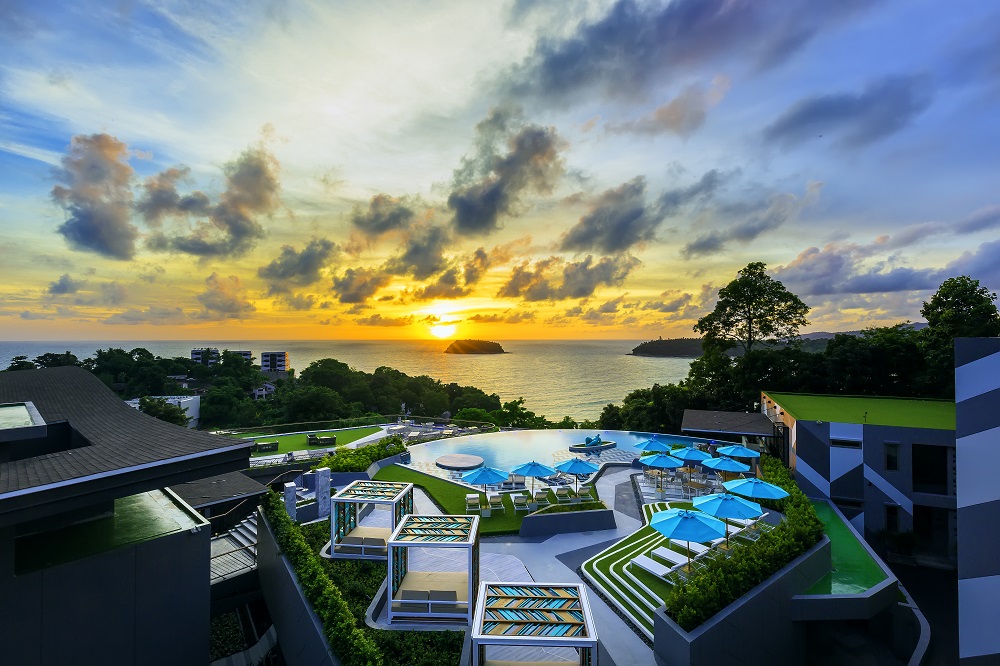 What are your main responsibilities in the operations?
I am actually the eldest of three sisters and we divide our responsibilities between us with my mother and father overlooking us all.
There are three areas that I'm in charge of. Firstly, reviewing the overall operations of three properties with my ExCom team which is made up of my Director of Hotels and Resorts, Financial Controller, Resort and Hotel Managers and the Group Director of Business Development. We use a PDCA protocol (Planning, Doing, Checking, Acting) and I enjoy attending their weekly ExCom meetings.
"Being a visionary for the AKSARA Collection"
Secondly, creating projects that will improve and develop our properties' future business plan landscape, interiors and property decoration as well as our guest services and product development. Finally, being a visionary for the AKSARA Collection, by looking for business opportunities in the tourism industry both internationally and locally.
What are the most significant challenges in operating the three properties?
For me, the most significant challenge in running three properties is how to make sure that all properties run smoothly. I believe in using SOP (Standard Operating Procedures) to set our standards and "how to" in detail, to be the training manual for each team member. This prevents and solves the problem systematically and ensures that high standards are maintained throughout.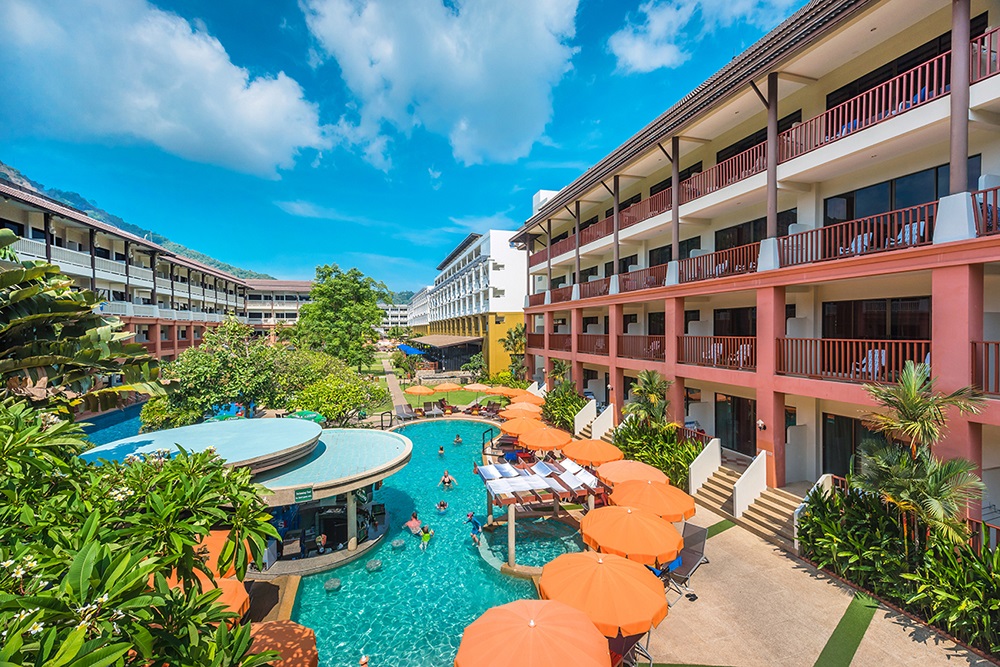 Can you tell us about the personalities of each property?
Even though in Phuket, there are many new hotels every year, I still believe that if you have your own unique identity, it will not be hard to be the no.1 choice in your customer's mind.
As for Kata Sea Breeze Resort, we invested in spacious 44sqm guest rooms with balcony aimed at long staying guests, to make them feel comfortable with our beautiful gardens and enjoy one of our four swimming pools — thus making Kata Sea Breeze an excellent resort offering value of the money and competitively priced in comparison with our competitors.
"We have welcomed guests from over 50 countries"
As for the awarding winning The SIS Kata, which we opened in June 2017, we studied hard to create a unique design with a very stylish service created for our target groups which include younger couples and millennials. We worked hard on a stylish design to ensure that we have the best sunset view in Kata from our signature restaurant rooftop.
Since opening, we have welcomed guests from over 50 countries from around the world and became the talk of the town by being extremely active in the social media world and developing our MARCOM team.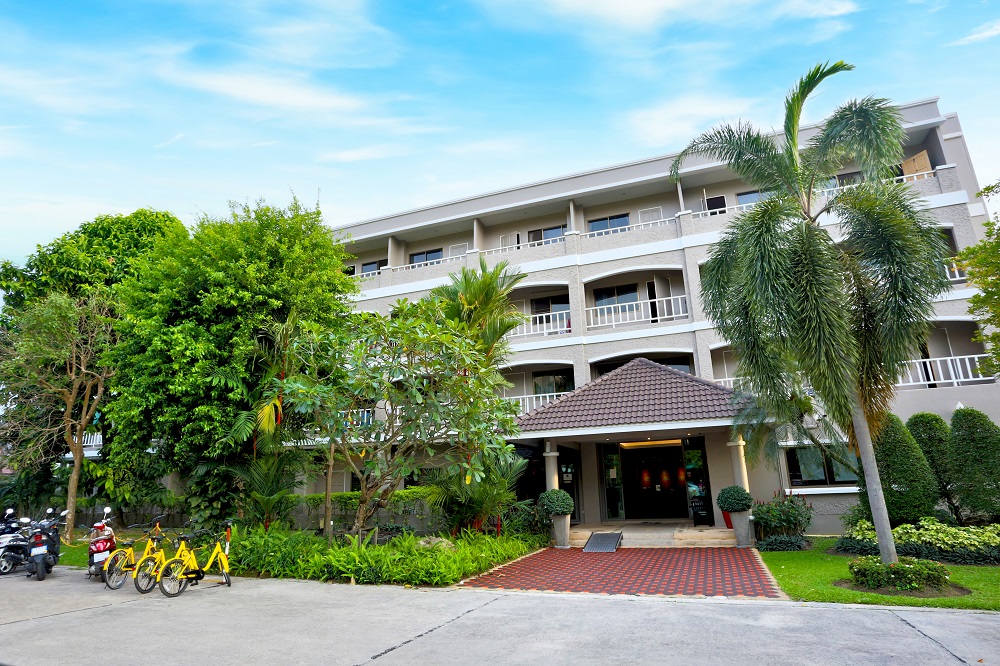 How do the properties standout in such a competitive location?
We never stop improving and maintaining our properties and guest services plus we continually look out for new technology which can be incorporated into the resorts to make us more efficient and improve guests experiences during their stay with us.
Even though our Kata Sea Breeze resort was built in 2000 by my mother and father, the resort itself and facilities are still in tip-top condition as we renovate regularly and have our own preventative maintenance program in place.
"We invest in language training and courses"
One of the other most important elements is that of training of our team members. We invest in language training and courses arranged internally and encourage the team to join training organised by the local and national Government and we also create and join many CSR projects which further enhances the team.
I believe very strongly that we should give all our team members the chance to develop themselves and their future potential.
Any sustainability practices?
Both the government and private sector are eager to practice sustainable development. Though we are a small part in this practice, we managed to agree to lessen the plastic waste in Phuket with the PTA (Phuket Tourism Association).
"We are raising our teams and our guests' awareness"
We are raising our teams and our guests' awareness of reducing the amount of water, energy, foam and plastic usage and thru efforts of all team members, we have already eliminated virtually all plastic bottles used in the daily operations plus all our packaging has been reviewed and we have eliminated foam usage.
We believe that the most important thing is to make Phuket a sustainable tourist destination — by taking good care of our environment, sea creatures and maintaining the standards of hygiene.
What are your plans for 2019?
Phuket is not only outstanding in terms of its natural features: the sea, sun and sand but it also has an interesting cultural feature including the variety of local food and its traditions. These make Phuket popular among the tourism industry, especially in the past five years.
"Proud to be Phuketians"
By 2020, there might be an expansion, having a new accommodation project in Phuket town where we already have a suitable location. We only need to have some more research about the concept of the project to be unique and outstanding from the crowd — to serve, satisfy and impress our beloved customers.
My family and I are proud to be Phuketians and will strive to ensure that Phuket remains suitable and attractive for visitors for many generations to come.