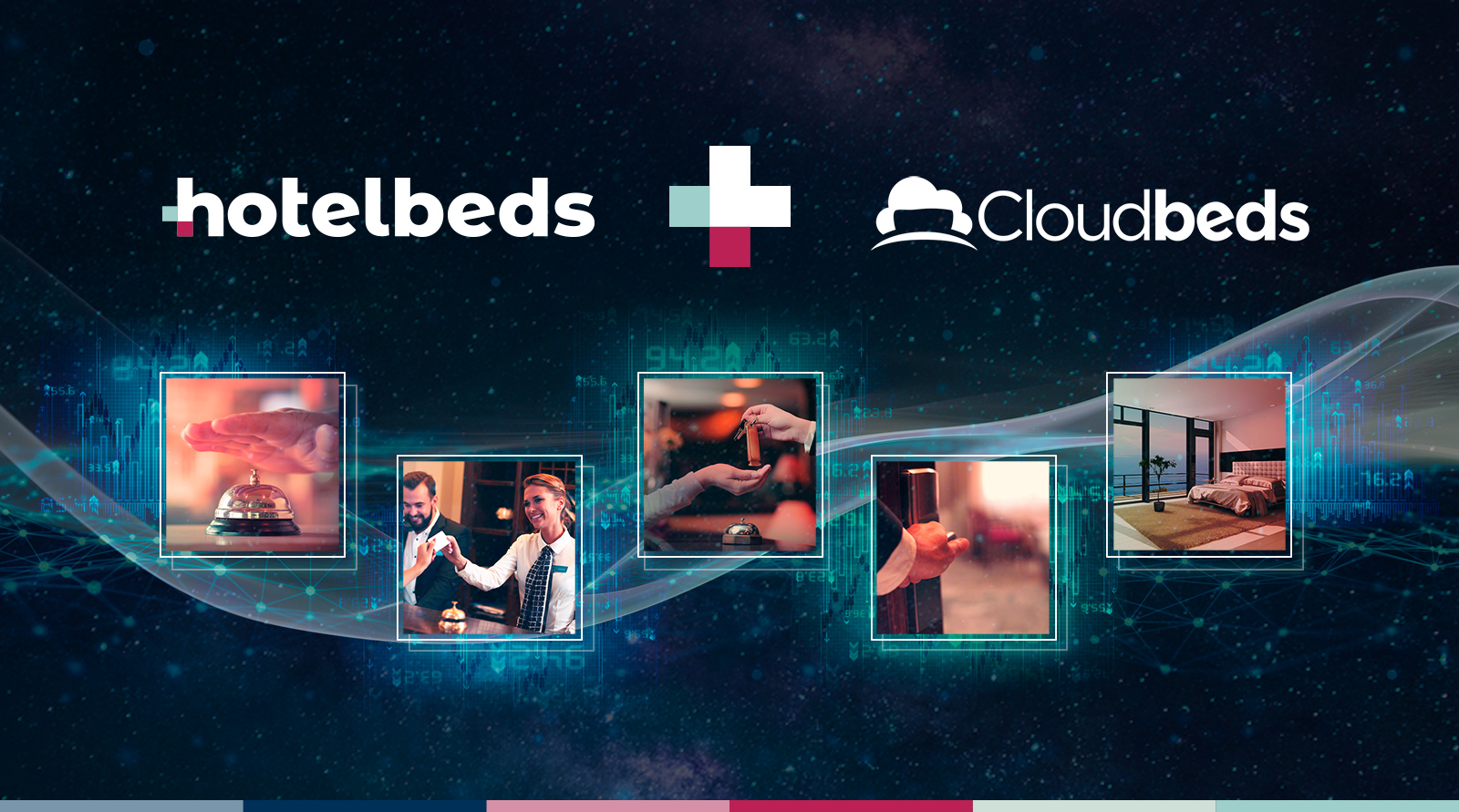 Hotelbeds announced today a preferred partnership agreement with Cloudbeds, an  all-in-one hospitality management suite.
With this agreement Cloudbeds aims to increase its connectivity partnership program by helping its 22,000 hotel, hostel and vacation rental partners reach the over 60,000 B2B travel partners – including tour operators, travel agencies, airlines and points schemes in over 185 source markets – that use the Hotelbeds booking platform.
"Boost our distribution"
Additionally, the accommodation provider partners of Cloudbeds will benefit from the high-value guests that Hotelbeds' B2B travel buyers typically offer, including guests that book earlier, pay more, cancel less, stay for longer and spend twice as much in the destination.
Adam Krzciuk Kuna, head of supplier connectivity partnerships at Hotelbeds said: "We are really happy to partner with Cloudbeds to boost our distribution network and feel that their hotel partners will benefit immensely from gaining access to our over 60,000 B2B travel buyers.
Adding: "We are starting a new era in relationships with channel managers and we want to recognize their great importance to our business; that's why we recently launched a new preferred partnership program for channel managers and we´re very excited with Cloudbeds being one of the first participants."
"Boost profitability"
Sebastien Leitner, director of global partnerships at Cloudbeds said: "Our partnership with Hotelbeds is an exciting milestone for us and we're very proud to be partnering with a leading business-to-business bedbank worldwide. We look forward to helping our hotels to increase their sales and boost profitability through offering them access to the hard-to-reach B2B buyers Hotelbeds offers, such as retail travel agents, tour operators, loyalty schemes and airline websites."