VIDEO: Marriott says (a rather violent) 'bonjour' to the Hong Kong Sevens with iconic French Number 8, Sébastian Chabal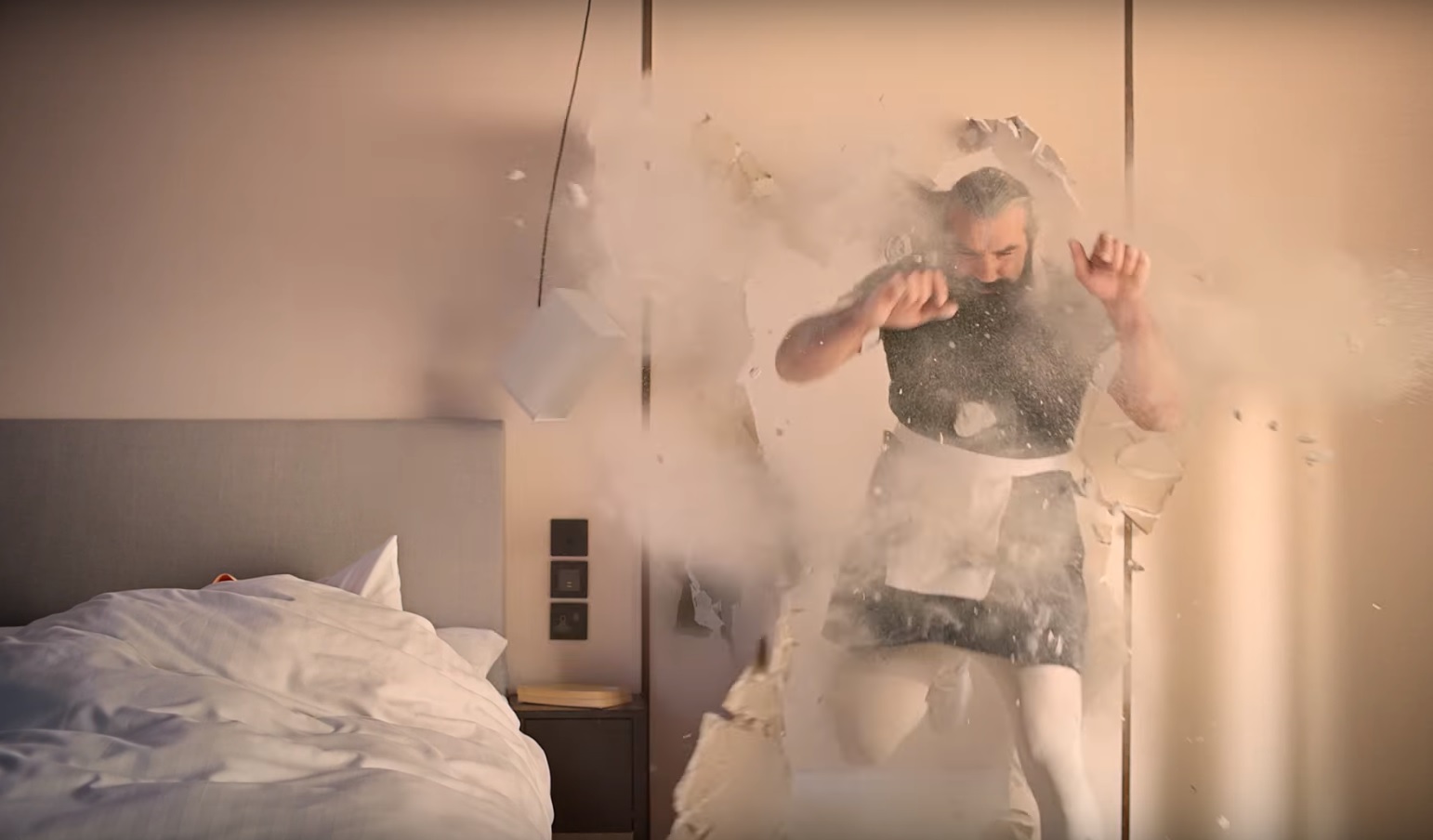 The Hong Kong Rugby Sevens exploded on to the international rugby scene today – possibly in a similar way to Sébastian Chabal entering a hotel room in his own iconic way.
To celebrate the sporting event, official sponsor Marriott International has unveiled a series of four short films featuring the legendary French forward Sébastian Chabal, as part of its marketing campaign 'Stay Brilliant'.
Chabal shows us how to 'Stay Brilliant'
In the launch video 'Bonjour', Chabal clatters through a wall as part of the hapless hotel guest's wake-up call:
Chabal's next video shows us 'How to eat local' – with his host getting quite literally stuffed with bao, a type of Chinese pork bun:
… and the third instalment sees the enormous bearded talisman giving a 'relaxing' head massage.
Mike Fulkerson, vice president of brand and marketing Asia Pacific at Marriott International, said: "The flagship of the Marriott International portfolio, Marriott Hotels, is a brand known for innovation. When guests check into a Marriott Hotel, they'll be invited to join our best-in-class Marriott Rewards loyalty program and have access to exclusive experiences."
Marriott has three major hotels in Hong Kong: The Ritz-Carlton, the Courtyard Hong Kong Sha Tin and the Hong Kong SkyCity Marriott Hotel.
The event itself
The three-day Hong Kong Sevens attracts some of the world's greatest rugby players and offers world rugby's largest prize purse. Having originally kicked off with 12 teams in front of 3,000 people at the Hong Kong Football Club in 1976, today's three-day festival sees 40 teams playing in front of a total of 120,000 spectators.
The teams involved for the 2018 event, held at Lee Gardens include international heavyweights such as New Zealand, Australia, England, South Africa, Samoa, Argentina and many more, all looking to earn a place in the final on Sunday 8 April and to take home the title.
To learn more about the event, visit hksevens.com.