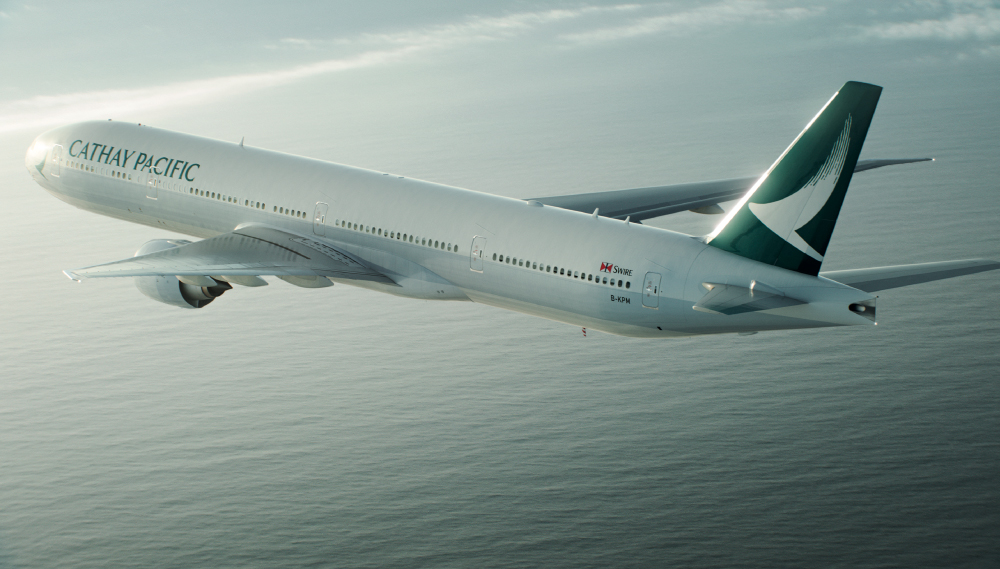 Cathay Pacific Group has revealed that it will be optimising the entire passenger fleet of all its airlines, namely Cathay Pacific, Cathay Dragon and HK Express.
The move comes as part of the group's plans to allow each airline to achieve their full development potential by leveraging their respective unique strengths. Which, according to Cathay's written statement, will be: "Good for not only the Group and its airlines but also the travelling public and our home hub, with better connections through Hong Kong that will strengthen its position as Asia's leading international aviation hub."
"Our goal is always to move people forward in life"
In total, the Group has existing orders for 65 new aircraft that it will receive by 2024, as part of the fleet modernisation plan. This includes the delivery of 21state-of-the-art Boeing 777-9 aircraft, 12 modern Airbus A350 and 32 A321neo aircraft between 2020 and 2024.
Following a comprehensive review of its airlines' fleets, the Group has decided that Cathay Dragon will operate the first 16 of these narrow-body A321neo aircraft upon delivery from 2020 to 2022. The remaining 16 aircraft, meanwhile, will join the HK Express fleet from 2022.
Cathay Pacific Group CEO, Augustus Tang said: "We have four airlines in the group, each of them has its clear proposition. Cathay Pacific will continue to operate as an international full-service airline providing premium services to customers while Cathay Dragon is our regional full-service carrier.
Meanwhile, HK Express will remain as a standalone, low-cost airline focusing on serving leisure travel destinations. AHK Air Hong Kong will continue to be the Group's all-cargo carrier specialising in express cargo services."
Tang  added: "We will continue to invest in each of our airlines, their products and services. New aircraft are always the best platform to showcase our customer experience offerings which we are continuously enhancing in the spirit of our progressive and thoughtful 'Move Beyond' brand values.  Our goal is always to move people forward in life through our ability to connect them to meaningful people, places and experiences through our Hong Kong hub."