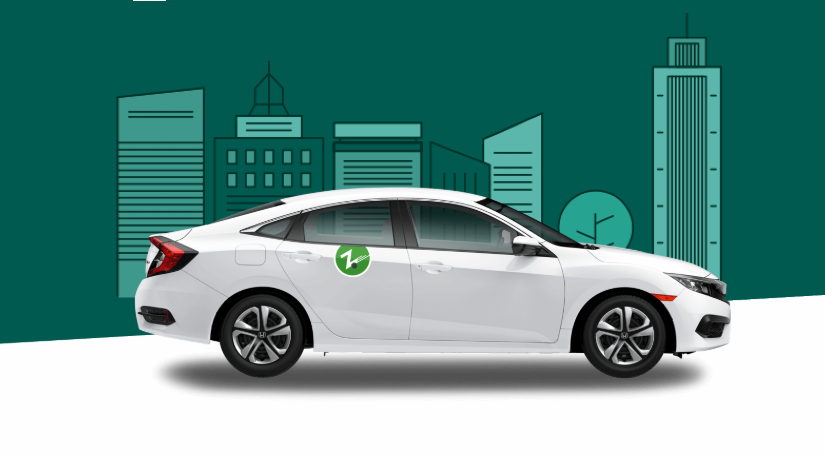 Transport app Citymapper has added Zipcar UK, the UK's leading car sharing service, to its London app. As part of a six-month trial, a new car sharing section has been added to the  app to ensure that car-sharing is included in relevant searches, displaying both route and time needed to complete the trip.
The Zipcar service available on Citymapper is Zipcar Flex, which allows members to drive from A to B from just 29p per minute, is available across 10 inner London boroughs and also offers access to Zipcar's 325 EV cars. Citymapper users need to be Zipcar members in order to use the service. This is the first time that a car sharing service is included in transport options available to Citymapper users in the UK.
Integrating car sharing allows Londoners to make even more informed choices about how they get from A to B and ensure they travel as sustainably, cheaply and efficiently as possible. Independent research has shown that car sharers are twice as likely to use public transport and/or bikes than use a car.
"An integral part of London's transport mix"
Jonathan Hampson, general manager at Zipcar UK, said: "Car sharing is fast becoming an integral part of London's transport mix, as this partnership with the UK's leading travel app shows. By working with Citymapper we can help fill the city's transport gaps and help London run more efficiently and sustainably thanks to the low and zero emission driving we offer.
"And as our member community grows, we're keen to partner with brands that share similar values and aims to ours and want to make London a less congested, greener and more sustainable city, which is why this partnership makes perfect sense."
Zipcar UK in numbers
2,600 – number of vehicles Zipcar UK has in London
33 – number of London boroughs where Zipcar UK is available
325 – number of Zipcar EVs currently operating in London – with plans to be 100% electric by 2025
250,000 – number of UK members as at February 2019