Ctrip tracks record-breaking growth in Chinese outbound tourism
Contributors are not employed, compensated or governed by TD, opinions and statements are from the contributor directly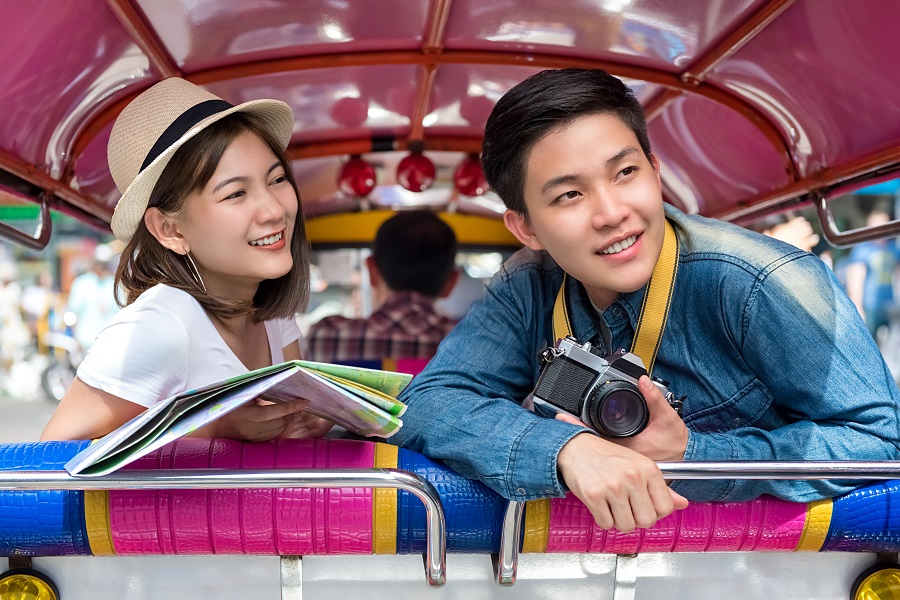 Chinese tourists and their money have continued to go places in 2017, according to Ctrip and the China Tourism Academy (CTA). The leading OTA of the People's Republic of China and the state-owned institution dedicated to studying its tourism industry joined forces once again for the annual China Outbound Tourism Travel Report. 
The report indicated that a record-breaking 130 million Chinese citizens travelled abroad last year to spend an estimated total of $115.3 billion on holidays. This number of outbound travellers is up 7.0% from 122 million in 2016, with total spend lifted by 5% year-on-year.
Statistics from the Chinese National Tourism Administration (CNTA), which until recently used to handle the CTA before it became part of the Ministry of Culture and Tourism, support this. CNTA data showed that outbound travel grew by 270% since 2008, and it forecast 200 million departures by 2020. 
The world's fastest growing tourism market
This also confirms the United Nations World Tourism Organisation forecast of the role China, now considered the world's fastest growing tourism market, will play in developing this sector. The group has stated that the number of global travellers will exceed 1.8 billion by 2030.  
Ctrip need look no further than its own bespoke travel and local guide platform statistics for proof. For example, its 24/7 emergency responses and support service 'Global SOS' was in high demand last year, with 82% of the 2,191 cases it tracked coming from outbound travel. This alone revealed that priorities of outbound travellers have shifted to personal safety and well-being from sightseeing and shopping.  
This is also indicative of the growing free independent travel (FIT) trend, spurred by increased mobile phone use and the ease in planning and booking provided by OTAs like Ctrip itself. These trends could be because, in a surprising reveal by the study, Chinese women were more eager to travel abroad compared to men. Ctrip estimates that outbound female tourists will outnumber their male counterparts at a ratio of 59% to 41% in 2019, growing at an upward pace of 18%.  
However, assisted group travel remains popular with Chinese tourists coming from lower-tier cities and regions. This is shown in the equal split between group and independent tours tracked by Ctrip, which saw an increase of 220% per annum in 2017.
Hubs on a bid for 'first-tier' growth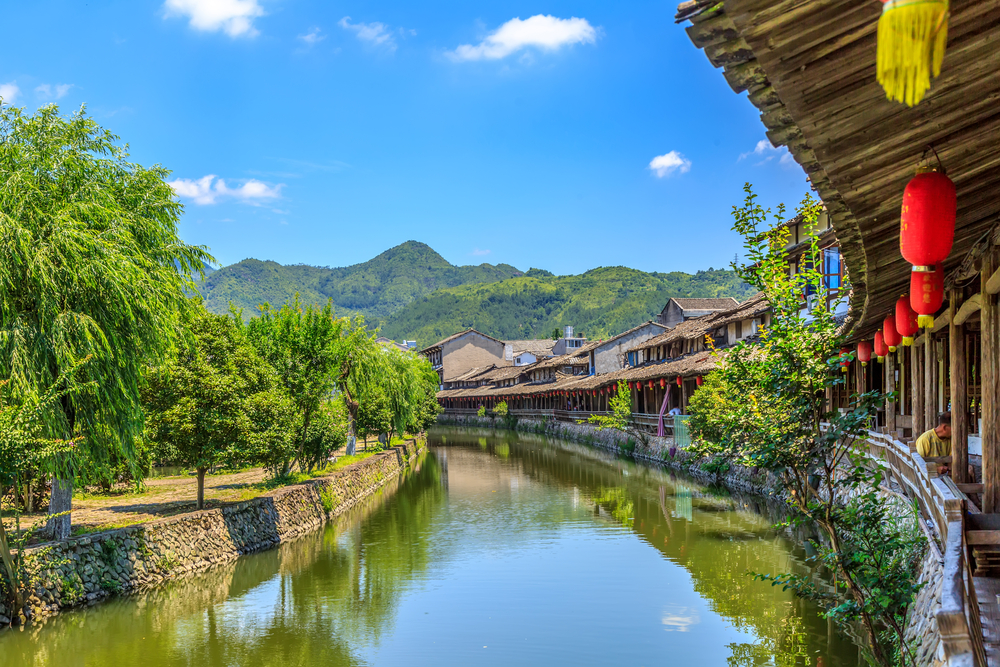 But first things first: where are these tourists coming from? The joint report listed the top 20 mainland cities that Chinese outbound tourists departed from in 2017. Out of these 20 cities, 16 are emergent megacities which saw twin leaps in per capita expenditure and outbound travel statistics. It can be observed that many of these newly christened 'first-tier' cities were existing commercial and industrial hubs that now have their own highway, railway and airport systems in place.  
While Beijing and Shanghai are expected to lead in per capita expenditure, the spend of up-and-coming cities like Suzhou in Jiangsu province and Wenzhou in Zhejiang province have overtaken those of Guangzhou and Shenzhen, which can help explain the growth of new outbound tourism markets. It may be worth noting that Wenzhou is a seaport with a history of foreign trade and immigration to countries like Italy, France, Spain and the United States. 
Chengdu, capital of Sichuan province and home of the 72-hour transit visa-free Chengdu Shuangliu International Airport, swept past Shenzhen to rank third after a 75% lift in outbound tourism. Other 'dark horses' in terms of departures include Changsha, which saw a 235% rise thanks to its strong railway and highway networks, and Xi'an, which surged to 323% growth thanks in part to a 14% rise in traffic at its Xi'an Xianyang International Airport, operated by Fraport of Germany. 
This view is supported by a 2017 joint study by global market research agency Nielsen and China-based mobile payment platform Alipay, which found that Chinese tourists are now less inclined to put price tags on experience. Out of 2,009 mainland respondents, only 34% listed affordability as their main priority.
By contrast, 56% of them put a premium on the 'beauty and uniqueness' of a destination; 47% stated safety would affect their travel choice; 45% said that they would consider the ease of visa procedures; and 35% cited friendliness of locals as a deciding factor. The same whitepaper said Chinese tourists rang up an average of US$762 per head for shopping (25%), hotel lodging (19%), dining (16%), and split the remainder between visits to tourist attractions, local transport, recreation, communications and other incidentals during their most recent overseas trips.
Meanwhile, non-Chinese tourists (616 respondents) spent only about US$486 per person, with funds going mostly towards hotel accommodation (29%), dining (18%) and shopping (15%). The CTrip-CTA study estimated average spend at US$1,700 per Chinese tourist. 
Meanwhile, market intelligence consultancy McKinsey has estimated the growth of Chinese spending on luxury goods at 9% per annum starting 2008, higher than the global growth per annum average of 3%. This means that Chinese luxury spend has grown 730% from 2008 onwards thanks to wealthy Chinese citizens, which all three studies indicate as the ones most inclined to purchase and use tourism products. 
The largest source of global outbound tourists
It's no wonder China has become the largest source of international tourists for Thailand, Japan, South Korea, Vietnam, Cambodia, Russia, Maldives, Indonesia, North Korea and South Africa. Thailand and Japan in particular remain the top two favourite destinations of mainland Chinese in 2017, with the former attracting 9.8 million (28% of total inbound visitors) and the latter 7.35 million (25.6% of total inbound visitors)  tourists respectively.  
What's more, the People's Republic has contributed significantly to the inbound tourism industries of countries like the USA, UAE, UK, New Zealand, the Philippines, Sri Lanka and Canada.  
If that were not enough, they seem to be slowly taking over Antartica too, as the second largest tourist group to enter. Other 'dark horse' destinations that caught the interest of mainland Chinese tourists enough to drive up numbers include Morocco, Turkey, Tunisia, Czech, Germany, Spain, the UAE, England, Netherlands and Iceland. Due to the increased focus among Chinese travellers on personal well-being, it's telling that islander life is the next big tourism trend.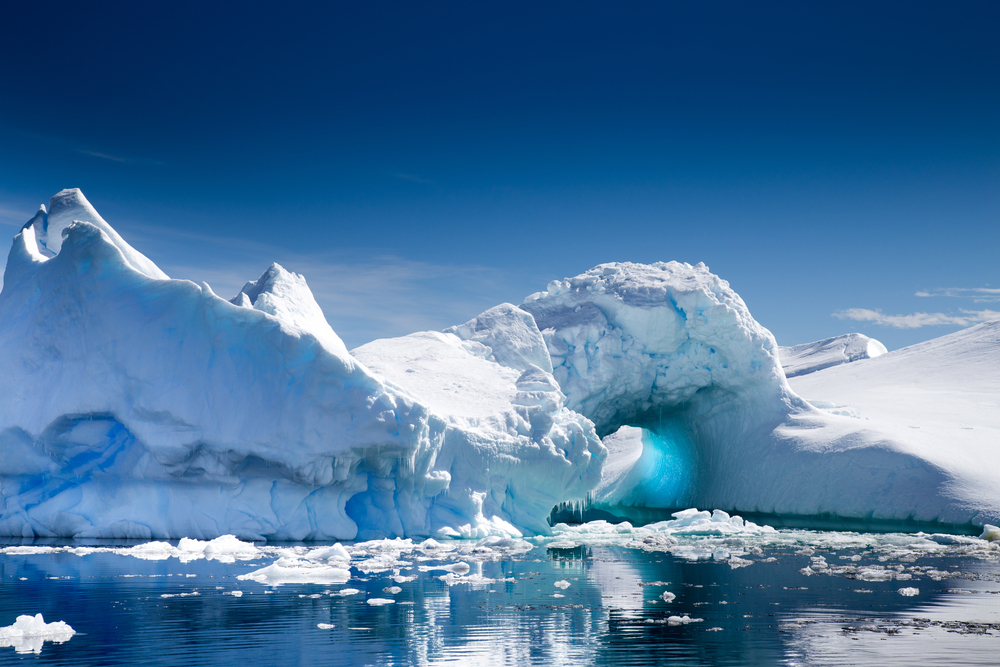 Around 30% of outbound tourists long for fresh air, dominant sunlight and natural scenery, which explains the boom in travel to Southeast Asia. Ctrip vacation orders listed Phuket, Bali, Nha Trang, Boracay, Sabah, Okinawa, Maldives, Krabi, Koh Samui, and Saipan as the 10 most popular islands of 2017. 
Another trend growing among Ctrip users is amusement park visits, as per the OTA's 2017 list of 10 most popular points of interest. Hong Kong Disneyland and Universal Studios Singapore took the top two spots in the list, which was determined by starter families travelling from the mainland.
Interestingly, the Nielsen-Alipay study also saw the whole Disneyland franchise take top marks from Chinese outbound tourists across the globe, with Tokyo Disneyland and the original iteration in California also scoring high.
Relaxed visa limits, better exchange rates and more flights lift outbound numbers
One reason for the boom, noted the report, was the strengthening of the Chinese yuan renminbi.
Caused in part by a more favorable exchange rate (the Nielsen-Alipay study indicated that 64% of its respondents mentioned this as a driving factor behind their choice to travel) and a rise in disposable income, Ctrip and CTA experts noted that this trend would persist this year. 
Another factor is the relaxing of visa restrictions, which has spread rapidly since Q1 2018. There are now 66 countries and regions which have allowed Chinese citizens with ordinary passports to enter without a visa or with a visa on arrival (VOA).
Out of these 66 countries, 12 have signed mutual visa exemption agreements with China, 15 have signed unilateral visa exemptions, and the remaining 39 have allowed unilateral VOA.  
The number of direct flights from mainland China to global destinations has also risen. At least 30 cities now have flights connecting them to key world cities, many of them being – you guessed it – 'new first-tier' hubs. 
According to CTrip co-founder and executive chairman James Liang, both this increase in flight connections and the reduction of visa restrictions have been made possible by the expansion of the PRC's Belt and Road Initiative.