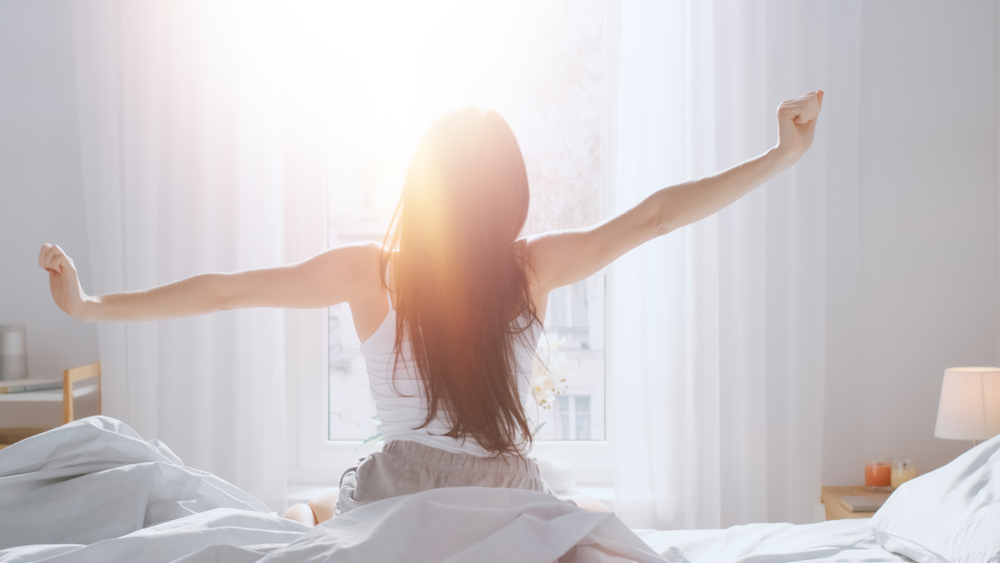 Our immune system is vital for survival, its main purpose is to make antibodies which fight against infection and disease. To keep healthy it is essential to keep the immune system strong.
Leveraged on five pillars, the World Health Organisation has made an official statement on how vital it is to keep up with your physical and mental health:
Eat a healthy and nutritious diet
Limit alcohol consumption and avoid sugary drinks
Don't smoke
Exercise and move – 30 minutes of physical activity a day
Keep a healthy mind
Wellness experts at Longevity, are not only fully aligned with these recommendations, they have identified key ways to boost your immune system at home, taking inspiration from programmes at new 5* Longevity Health and Wellness Hotel, these include:
Detox to remove harmful toxins and boost self-healing
With its core principles of restoration and regeneration in mind, Longevity has created a series of detox programmes which aim improve the health and wellbeing of each guest.
Although detoxing and fasting are most commonly associated with weight loss, they are also known to improve many health conditions, revitalising the body and boosting your immune system.
The primary reason for a detoxification is to remove potentially detrimental and dangerous waste from the body and protect organs and systems so that they may perform their vital functions in an optimum manner. As harmful toxins are flushed out of the body, the immune system is better able to fight bacteria, viruses and parasites. Furthermore, Longevity nutrition helps people to eat a healthy, balanced, anti-inflammatory and detoxifying diet at home, with easy and practical tips, for sustainable health and wellbeing.
Longevity's top tips for detoxing at home are:
Drink plenty of water – not only will this ensure you are hydrated, it helps regulate your body temperature, can aid digestion and helps detoxify your body by removing waste products. Add a touch of lemon juice to your water for a little flavour and to jump start your detoxification process. Staying hydrated can also help you sleep better and feel less stressed.
Add spice – The most powerful cleansing spices include ginger, cinnamon, oregano, turmeric, cumin, cilantro, fenugreek, fennel, cayenne pepper, black pepper, clove, parsley, and rosemary. These should be part of a healthy diet for ongoing health benefits.
Reduce the intake of harmful food and drink – limiting the amount of alcohol, salt and sugar in your diet can prevent your body from producing harmful toxins and will keep your body functioning at its full potential.
Detox programmes at Longevity Health and Wellness Hotel include Longevity Essential Detox, Longevity Relax & Detox, Longevity Intense Detox, Longevity Super Intensive Detox and Longevity Intense Detox & Weight Loss.
Sleep well to fight infection
Whilst getting more sleep may not directly improve your health, a lack of sleep can be detrimental to our overall health and wellbeing. During sleep, our body produces necessary proteins that improve immune response to help combat infection.
Focussing on stress management, mindfulness and meditation therapies, Longevity Sleep Optimisation programme aims to regain sleep quality and to rebalance and regenerate holistic health and wellbeing.
Improve your sleep quality with these top tips from experts at Longevity:
Digital detox – our digital devices produce blue light which affects the development of sleep inducing hormones. By limiting our screen time, especially before going to bed, our bodies will easily fall into its natural sleep state.
Improve your sleeping environment – room temperature, type of mattress, lighting and quality of air can have a huge impact on your ability to sleep.  Try opening your bedroom window 20 minutes before going to bed, this will create airflow and ensure a comfortable room temperature to provide quality sleep.
Exercise regularly – both high intensity and low-intensity workouts can help improve quality of sleep. Raising your heart rate and building muscle have been shown to improve quality of sleep. From walking to running, to push-ups and strength training, a small amount of exercise every day will help you sleep better each night.
De-stress to improve health and wellbeing
Stress is an important health concern which has adverse effects on physical and mental health. Chronic stress can lead to a multitude of health problems, including a low immune system, which may make us susceptible to illness and infection.
By understanding our stress factors and learning how to manage the stresses of everyday life is vital for maintaining a healthy lifestyle with a functioning immune system.
Wellness experts from Longevity suggest the following ideas to reduce your stress levels:
Music, massage and meditation – each is therapeutic and provides relaxation responses that can alleviate pain, improve the immune system and manage chronic illness symptoms. Listen to uplifting music, ask your partner for a neck or shoulder massage and ensure you have time to reflect on the day.
Write a journal – writing can relieve tension and stress. Try keeping track of the positive things in your life, moments of gratitude and appreciation to reflect on when you are feeling low. Feeling appreciation, gratitude and contentment have shown to improve physical health, psychological wellbeing and a sense of peace.
Laugh more: laughing reduces stress and releases endorphins, promoting better health.
Longevity Anti-Stress and Mindfulness programme incorporates a range of different sessions and therapies for emotional rebalancing and stress management. With a combination of medical evaluations and holistic therapies, the programme aims to help guests live a more de-stressed life.
The brand new 5* Longevity Health & Wellness Hotel in Alvor offers an unrivalled range of diagnostics, treatments and programmes that will help guests to detect early disease symptoms, to repair health imbalances and to regenerate, rebalance and boost their health and wellbeing.