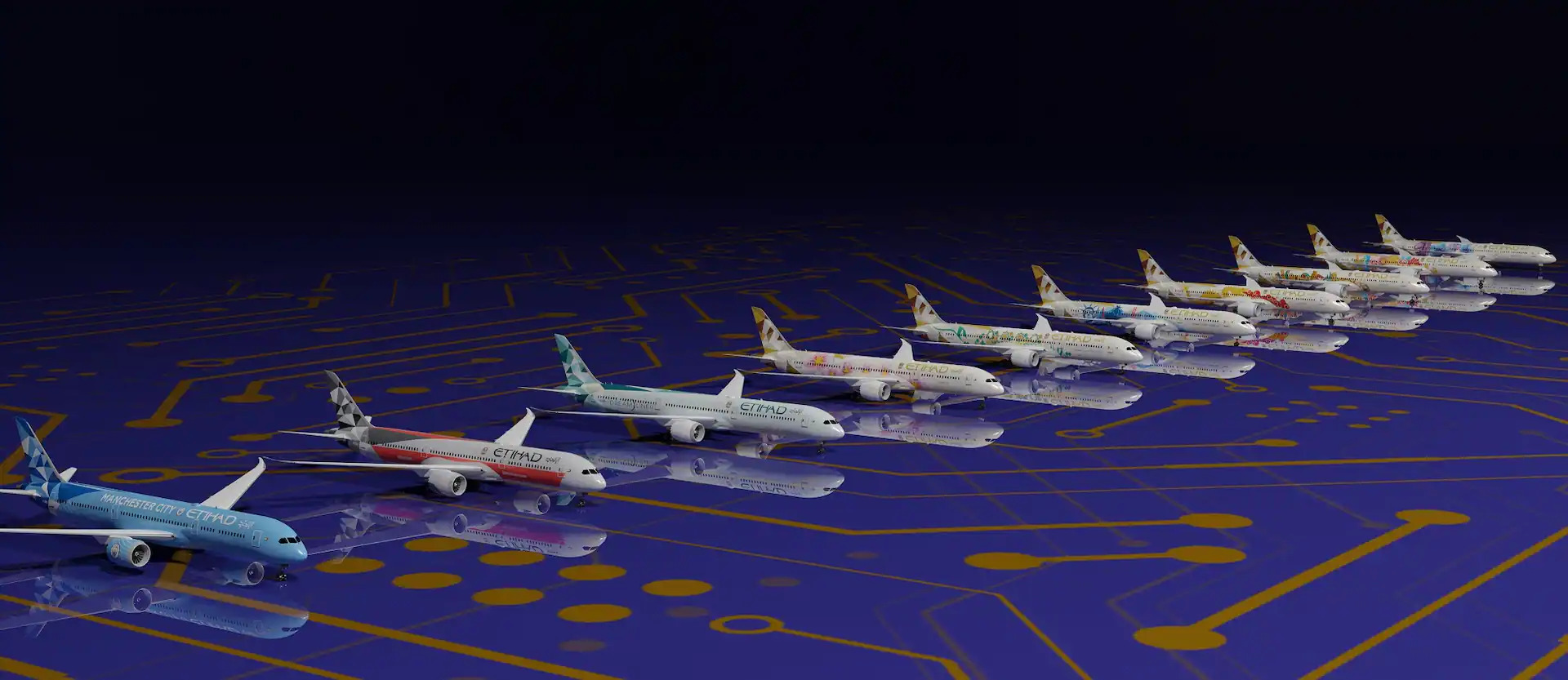 Etihad Airways, the national airline of the UAE, has announced the upcoming release of the airline's first non-fungible token (NFT) collection, 'EY-ZERO1'. The utility-driven series features ten highly detailed 3D aircraft models, each one showcasing a unique Etihad Airways Boeing 787 Dreamliner livery.
A total of 2003 limited-edition collectibles, symbolising the year when Etihad Airways was established, will go on sale on July 21. The collectibles include Etihad's Manchester City FC and Greenliner-themed aircraft, among others.
"Our first NFT collection, EY-ZERO1, not only offers collectors, aviation enthusiasts and travellers a unique work of art, but provides real-world travel and lifestyle benefits with Etihad Airways," said Tony Douglas, Group Chief Executive Officer, Etihad Aviation Group.
"NFTs and other metaverse technologies are revolutionising the digital economy, and we are proud to be one of the first airlines in the world to explore their potential to provide additional utility for our customers."
Purchasing an NFT will give owners immediate Etihad Guest Silver tier membership for one year, with 10 lucky NFT holders winning complimentary flight tickets with Etihad. NFT owners will also be given advance access to upcoming NFT collections as well as future metaverse products which the airline has planned as part of its Web3 strategy.
To celebrate the new collection, Etihad will be giving away 20 NFTs to people who pre-register on etihad.com/zero1 by July 16. Each NFT will be priced at $349 plus tax on etihad.arcube.io, and the sale will close on August 18.