Building connections through Random Road Trips
Contributors are not employed, compensated or governed by TD, opinions and statements are from the contributor directly
Experience Philippines (EXPH) provides bespoke travel experiences – or 'Random Road Trips' – by taking into account your background, travel preferences, and any issues you may have over health, safety and security. Known for its 'Travel Hostel Bus' and 'Random OUTings' geared towards LGBTQ travellers, the start-up provides trip-joiners surprise itineraries at offbeat destinations.
We sat down with EXPH founder and CEO Giancarlo 'Gian' Gallegos, who explained how taking friends and strangers off the tourist grid goes beyond business:
"After a short stint as multimedia artist and designer, I was a working student in New Zealand. I saw the people around me choose to spend the cold winters in places like Bali or Phuket – nobody ever went to the Philippines. Returning home was also difficult because most of my social circle had migrated elsewhere, and so much infrastructure had been built to the point I that found everything unrecognisable.
What's more, I learned that the only places Filipinos travelled to were generally the popular tourist spots, because the agencies, transport operators, relatives and friends they consulted indicated these locations as 'safe.'" And given that the Philippines is known for having inefficient transportation infrastructure, a travel experience that's local can be difficult to pursue. 
I wanted to build a legacy of travel where you… build a deep connection with the people and the environment around you
I learned that my enjoyment of travel lay in discovering places I did not know, and discovering things about myself that I had not realised. I particularly enjoyed going on unplanned road trips. After rounding up a mix of close friends and acquaintances who just wanted to get around, we would all hop on a car, van or bus together, drive wherever we felt like going to, and just figure out what to do either along the way or once we got there.
I wanted to build a legacy of travel where you don't only go somewhere, enjoy your time, then leave, but – and more importantly – you build a deep connection with the people and the environment around you. This includes the community you enter when you travel, and I wanted that community to be the Philippines.
I got lucky because when I got back, inbound travel was growing. The Philippines was starting to enjoy a better economy, which translated to more low-cost carrier and land travel options. The government administration at the time made it easier to move between islands by rolling out, in stages, the Ro-Ro (Roll-On, Roll-Off) vessels to connect the existing island highway network. 
So, I tried my crazy "instant road trip" scheme out on some friends – a few locally-based, the others I managed to invite from overseas. I only told them when we would leave the city, when we would be back, and how much cash to bring. I left the rest up to chance. I didn't think it would be so successful, but because it was, it began thinking that the same concept might work with other Filipinos. 
Travelling without expectations or limits
My co-founder Jeffrey Lui and I originally set up the company in Valentine's Day in 2013. But because its name then was "Tara. Let's Go Asia," our friends abroad initially thought "Tara" – which actually means 'come on' in Filipino slang – was a human girl! So, to align the company with our mission and vision, we incorporated it with the name 'Experience Philippines' in 2016. 
Our signature concept is the opaque road trip, which now uses the umbrella term "Random Road Trips." This includes trips for singles, trips for couples, 'retro' trips for senior bucket-listers, "Quick Getaways" for busy professionals in need of R&R, full-day 4×4 truck rides through off-road trails and knee-deep river crossings which guests can drive, themed journeys for events like Halloween, and "Random OUTings" for LGBTQ travellers. Our new website shows our expanded line-up, which includes personal milestones like birthdays and prenups, to corporate interests like team-building activities.
Our experience showed that the Philippines is only tolerant of LGBTQ people, who often encounter discrimination and hate when they travel. We wanted to provide a safe, no-judgement space so they can enjoy going around new places without having to worry about receiving any prejudice. Random Road Trips where they engage with people with whom romantic and/or sexual preference is the only thing they have in common – "Random OUTings" – lets them do exactly that.
When we began organising Random OUTings, some well-intentioned people told us that they might end up as venues for hook-ups because gay people are promiscuous. Personally, this double standard made me so angry – don't straight people go on hook-ups too? This just drove me to pursue this project and show everyone that LGBTQ want love, companionship, friendship and self-discovery, just like everyone else. So far, it's proven me right.
We are happy that LGBTQ travellers who are more discreet about their orientation have given us feedback saying that they have felt secure enough to be themselves in Random OUtings. Like our other road trippers, they have become a close-knit community of friends who exchange ideas and travel plans, who go out for dinners and other activities. It's just a bonus for us if some of them get along so well that they end up dating each other – and we are proud to share that it happens! Unfortunately, we need permission to share their stories, haha.
We originally worried that nobody would join our 'Random Road Trips,' but as it is people have really caught on to them, because they found appeal in the notion that they were going to a place they have never been with only the vaguest idea of where it was and what to do when they got there.
Because the Philippines is made up of many islands isolated from commercialisation due to slow infrastructure growth, we can offer our clients many beautiful, unique adventures that can't be found anywhere else. This leads us to our second and newest concept, which we call "One Day, One Experience." We curate the experiences of our community and compile them into a time-shifted short video to grab the interest of our client base, particularly those journeying by themselves or with strangers for the first time ever.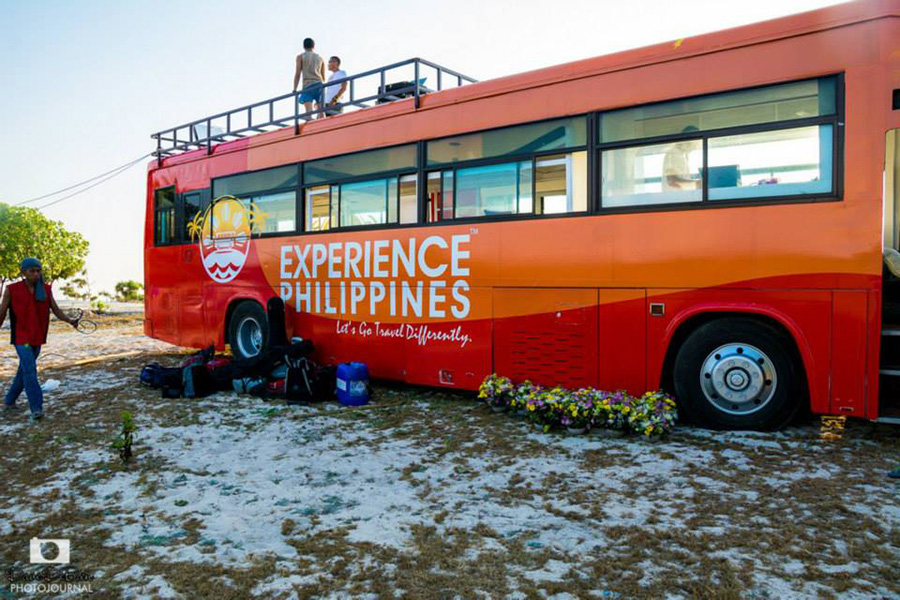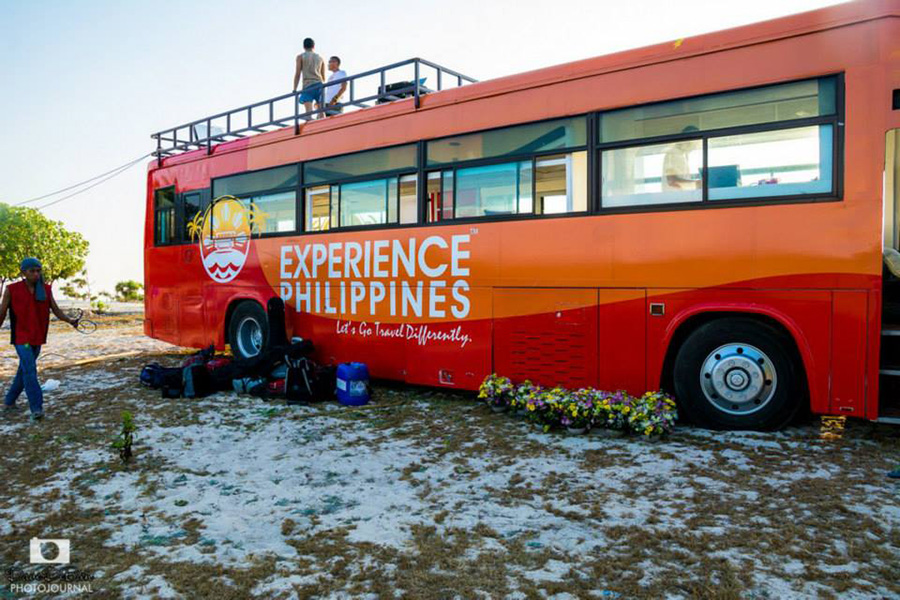 Our third concept has been the 'Travel Hostel Bus,' which took the road trip concept quite literally while also giving Experience Philippines our own truly mobile adventure office. 'Betsy,' as we called her, had 14 full-sized beds, a toilet, a kitchen, a pantry, a living room, a multi-purpose roof deck, and a wi-fi plan onboard for continuous real-time online updates. She would cruise at night so that our riders could better explore our pit stops in daylight. Sadly, we had to retire Betsy because her upkeep expenses outweighed any profit she made.
The great thing about all our concepts is that is that they attract people who enjoy leaving their comfort zones the way we ourselves do. Everybody only learns where they're going at the meet-up point, and they only get the full itinerary at the destination. We guarantee some fear, because of our surprises, and lots of fun on all our trips. We work with local communities, local tourism offices and other travel groups to make sure that you end your journey with us fully appreciating the beauty and richness of heritage that belongs only to the Philippines.
We've ridden dump trucks to reach Irosin in Sorsogon province. We've flown to Isabela province on a Cessna five-seater plane. We've even allowed our guests to pilot their own open two-seater plane – after some instruction, of course!  But our adventures off the northern part of Luzon definitely count as some of the most unforgettable: on separate trips, we took guests to the Babuyan Islands on a lampitaw or local motorboat, and to Calayan island along Babuyan Channel through two yachts.