Job Description
Forming the corporate arm of FCTG, FCM Travel Solutions is the business travel partner of choice for large national, multinational and global corporations. We are an award-winning global corporate travel management company ranking as one of the top five by size around the world.
Operating in more than 90 countries and employing over 6000 people, FCM is transforming the business of travel through our empowered and accountable people who deliver a high level of service and a comprehensive technology suite bringing a wide range of solutions for Duty of Care, Reporting and Traveller's peace of mind. Leveraging FCM's negotiating strength and supplier relationships in conjunction with our tailored business travel programs, our expertise and our innovative technology, we logically become the partner of choice of our customers.
About the Opportunity
We are looking for a Account Manager to join our expanding Account Management Team to be based in our Hong Kong office.
To become part of the FCM family, you'll need to have a solid background in Account Management and the drive and determination it takes to become the best in your field. Candidates with more experience will be considered for Regional Account Manager.
Most importantly, you'll understand the fundamental principle which sets FCM apart from our competitors – superior customer service. We're looking for team players who are willing to go above and beyond to exceed our clients' expectations. After all, our people are our clients' guarantee.
The Account Management role is designed to manage the relationship between FCM Travel Solutions and agreed Local & Multinational Clients. These clients will be provided with integrated travel management program in accordance with agreed service level agreement. The strategic intent of these programs will be to deliver saving though spend leverage, tightened program control and optimum operational services.
The purpose of the Account Manager is also to drive client profitability, retention of accounts and grown the number of FCM served provided to the client.
Areas of Responsibility:
Drive consolidation by ensuring the client directly procures all products and services from FCm including air, hotel, car, rail, ground transport, insurance and VIP Services.
Promote and sell FCM's value added services including expense management solutions, reporting, payment solutions, hotel programs, online technology, insurance programs and event management
Develop and execute a travel cost management business plan detailing objectives, strategies and measurable targets for savings
Drive common service delivery to the client in accordance with agreed Service Level Agreements and ensure an effective feedback/complaints management process is in place
Build and maintain effective working relationships with key procurement executives, travel bookers, travelers and preferred suppliers to optimise the success of the travel program for the benefit of our clients and FCM
Conduct periodic formal reviews of the client's travel program to ensure program objectives are met
Utilise and update CRM system for all client activity
Key Competencies:
Proficient with desktop publishing tools (ie. Word, Excel, Powerpoint)
Strong interpersonal skills, ability to network at all levels in expatriate and local environment
Exceptional written and verbal communication skills
Strong analytical and problem solving ability
Well presented with a high degree of professionalism
Strong negotiation skills and business acumen
Excellent team player
Excellent listening skills – must have demonstrated ability to identify client needs and solve their problems
Excellent relationship management skill to be able to build fantastic rapport with clients
Highly developed analytical skills
Ability to articulate knowledge about products, services and value proposition to customers
Highly tuned interpersonal skills
Demonstrates personal excellence and more into leadership
Requirements:
At least 3 years in corporate account management position in the services sector dealing with national and multinational corporations
Demonstrated track record of achieving revenue growth
A competitive, performance based remuneration package is offered based on experience and skills.
Interested? Apply today to explore this amazing opportunity!
Read Full Job Description
Work Location
Address: Hong Kong
About The Company
---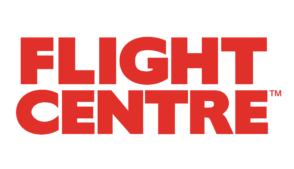 ---