Job Description
Buffalo Tours embraces its origins in Asia, leveraging this background, knowledge and expertise, we connect travellers with people and cultures in a way that only locals can. We operate in 11 destinations throughout Asia including Vietnam, Cambodia, Laos, Thailand, Myanmar, China, Hong Kong, Indonesia, Singapore, Malaysia and Japan – with sales offices in the United Kingdom, the United States and Australia.
About the Opportunity
To provide outstanding customer service including information on Buffalo MICE products and destinations.
To promote Buffalo MICE brand and ensure sales growth.
To ensure all bookings confirmed with suppliers accurately and efficiently.
Reporting directly to the General Manager MICE & BET, here are your key responsibilities:
Supervise all event enquiries (existing/new leads) in an accurate, appropriate and timely manner
Oversee all Event Proposals in line with company brand standards, inclusive of creativity and alignment with BT/BE core values
Ensure all bookings, passenger details, logistic information, internal notes and supplier notes updated on BE internal systems in an accurate and timely manner
Maintain thorough and up-to-date hard copied record for all bookings for easy access, filing and auditing purposes
Ensure accuracy and timeliness of monthly invoices to Buffalo MICE
Coordinate regional proposals with destination reservation hubs
Achieve monthly/quarterly sales and conversion targets
Provide timely and accurate information and excellent support to external customers (agents, suppliers and clients) as well as internal customers (Buffalo Tours, sales office, operating offices, colleagues, tour leaders and guides)
Resolve customer service issues to customer's satisfaction with appropriate corrective and preventive measures
Work in conjunction with BT offshore sales offices and operating offices to keep them up to date with their regions enquiries and booking
Manage agent familiarization trips and site inspections with Senior Management team
Service all internal and external inquiries professionally and efficiently within 48 hours or according to business needs
Suggest new or improved policies and processes to improve efficiency and ensure compliance
Follow approved policies and procedures
Utilize Buffalo Tours' product/ services and preferred supplier list to improve cost ad-vantage
Work with third party providers if deemed beneficial for client or BT group
Implement business development initiatives to consistently improve event profitability
In addition, you will need to demonstrate the following to be considered:
University Graduate
Fluent in English
Minimum 5 years of working at Sales or Reservations position
High Knowledge of MICE Market
Computer skills including fluency in Microsoft Office
Since Buffalo Tours' inception in 1994, we have held principals of responsible tourism at its core. Working closely and cooperatively with communities, local governments and NGOs, we operate several responsible tourism programmes with a strong focus on social enterprise.
By joining the team, you will discover first hand on our passion at creating unforgettable experiences unique to every guest. Take the executive decision today and email your job application with a copy of your latest CV to [email protected]
Read Full Job Description
Work Location
Address: Bangkok, Thailand
About The Company
---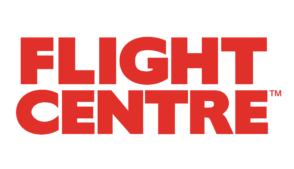 ---