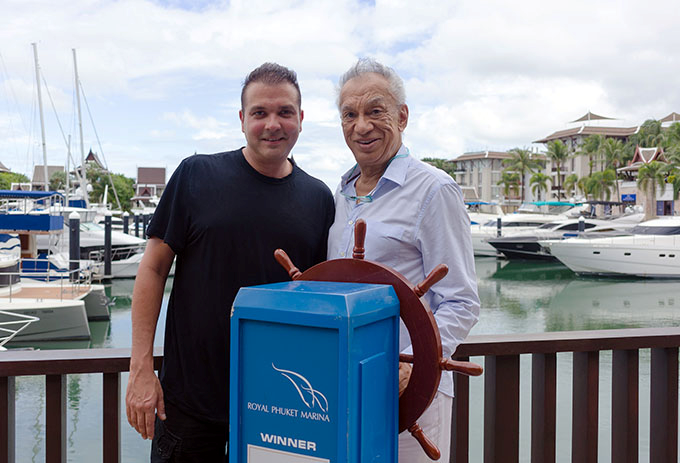 GoAir has commenced its inaugural International operations with its first non-domestic flight between Delhi (DEL), Mumbai and Phuket (HKT). The flight also marked the first-ever direct flight from India to Phuket.
"Amplify and replicate its domestic success"
Speaking on the occasion, the Jeh Wadia, CEO of GoAir said: "With great pride and humility we announce that Phuket is our first international route. The level of interest from Indian travellers has been excellent. Thanks to Gulu Lalvani, who convinced me to open-up Phuket to the Indian market, we are making Phuket our Thailand hub. We already have routes from Mumbai and Delhi to Phuket, and by the end of next year we will increase this to 10 cities flying direct to Phuket.
"With the introduction of these flights, GoAir aims to amplify and replicate its domestic success story, redefining its fly smart experience and value proposition in the aviation industry."
India is a country of more than 1.3 billion people with a rapidly growing appetite for international travel. World Bank data shows that almost 22 million Indians travelled overseas in 2017 while the UN World Tourism Organisation (UNWTO) predicts that India will account for 50 million outbound tourists by 2020.
"90% of our fleet are new and within six months this will be 100%"
Gulu Lalvani, chairman of Royal Phuket Marina, added: "It is heartening to witness a direct connectivity between Phuket and India. I firmly believe that the new services offered by GoAir will greatly contribute to the growth of tourism of Thailand. We look forward to working together with GoAir towards our goal of establishing Phuket International Airport as the gateway to Thailand.
"We will also soon be flying into Don Mueang International Airport in Bangkok. Thailand is a big part of our international expansion, it is a destination popular with Indian travellers and Phuket is at the heart of that. 90% of our fleet are new and within six months this will be 100%. We placed an order for 164 planes and have taken delivery so far of 41. Our plans for Phuket and the region are big."
Wadia concluded: "The only grudge / resentment everyone had was the harrowing experience of deboarding / reboarding the flight at Bangkok airport, especially while going back to India and now with GoAir having commenced direct flight to Phuket ,the travel time will be cut short by 4-5 hours providing tourists a great relief."