Grab launches electric cars in Indonesia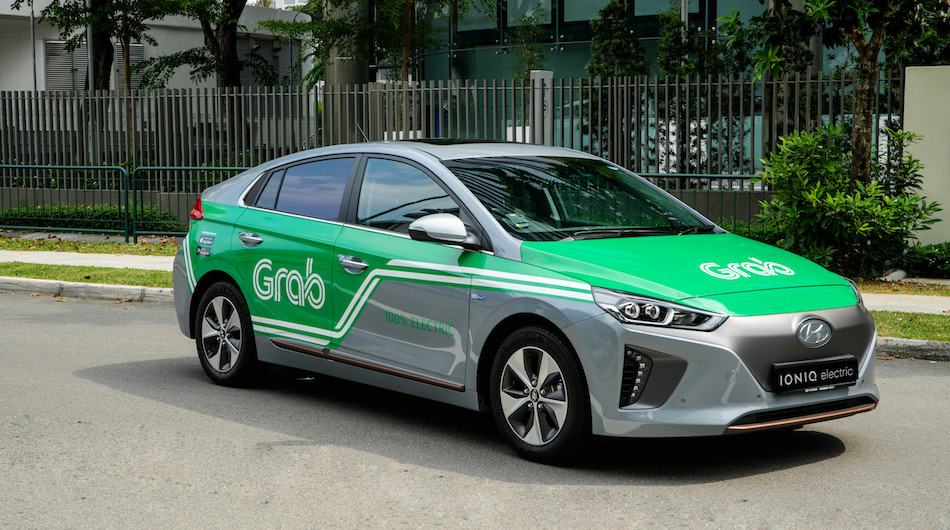 Ride-hailing company Grab has launched its fleet of electric vehicles dubbed as GrabCar Elektrik in Jakarta on Monday.
In December, Grab announced pilot EVs and its EV ecosystem roadmap. It partnered with Southeast Asian carmaker Hyundai for the cars, and with Astra Honda Motor and Gesits for two-wheeled EV fleets. Pilot service of 50 EV cars started at Jakarta's Soekarno-Hatta International Airport. Grab aims to deploy 500 cars by the end of the year.
"GrabCar Elektrik is a real form of our commitment to support the EV ecosystem in Indonesia, which we've delivered after getting USD 2 billion investment from SoftBank last year. Moving forward, we want to be one of the active drivers who initiate collaborations to bring more efficient and greener transportation solutions and also strengthen our partnerships with Hyundai," said Grab Indonesia president director Ridzki Kramadibrata.
With the initial launch of electric vehicles, Grab is studying the feasibility of EV cars. Kramadibrata mentioned that there is a cost adjustment, which is as much as 10% to 15% higher for four-wheeled EVs than regular cars. This means that the cost will be passed down to customers.
Meanwhile, the Indonesian government is preparing the regulations for the EV industry.