Food in Thailand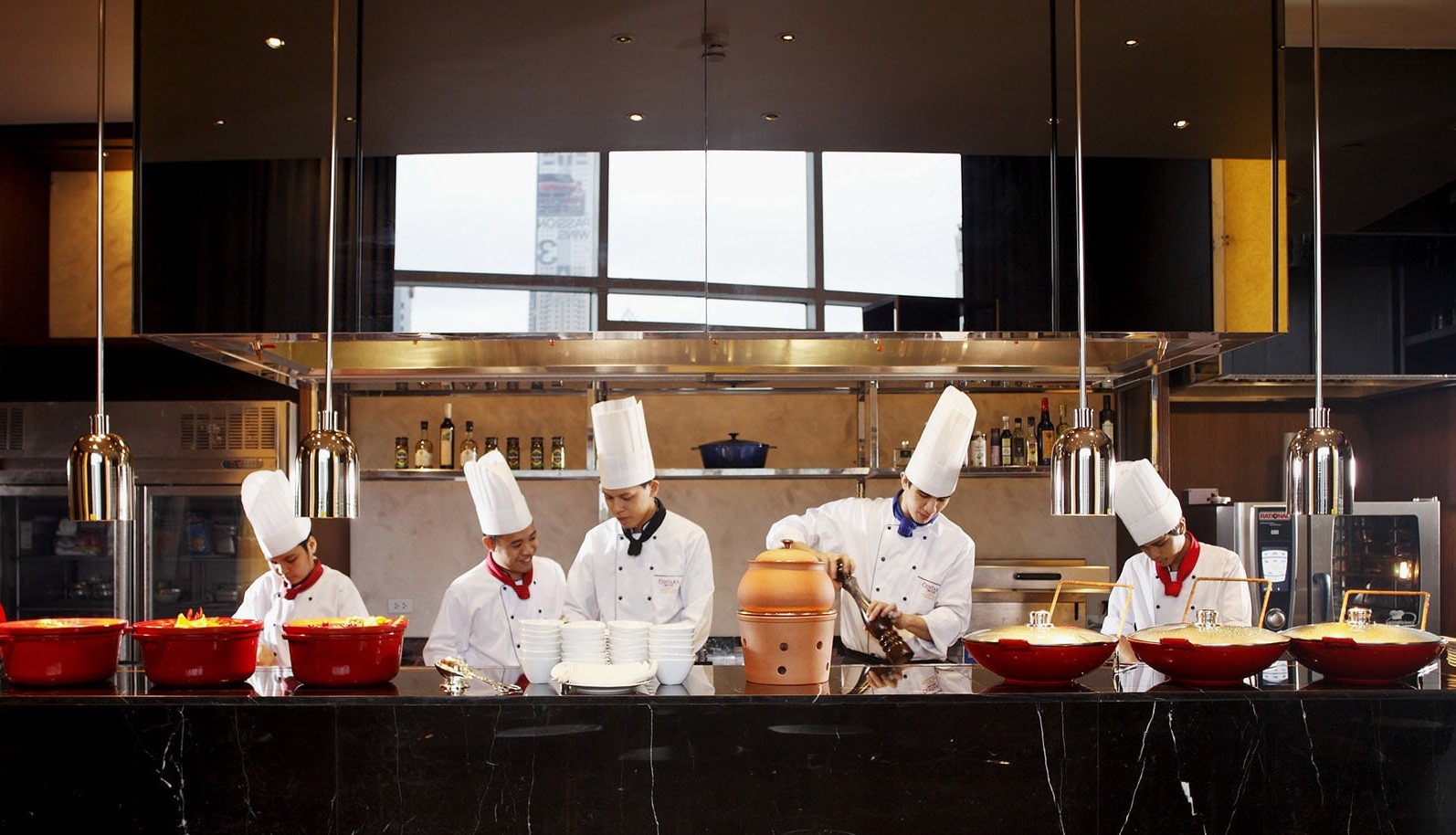 If we spent the same amount time talking about food in Thailand as the amount of time it deserves, we wouldn't have enough time to write the rest of the guide! But here are a few of the dishes that you simply must try to get a taste of Thailand. If you go to a street food stall, none of these dishes will more than, say, 250 baht – that's about GBP 6 or USD 7.50.
The Centara approach to food
Centara offers fine dining high above the city, poolside bars, cosy bistros with live music, seafood barbecues by the ocean, and more. There's a range of international cuisines, including French, Italian, Chinese, Japanese, Spanish, Sri Lankan, Vietnamese, Middle Eastern and Thai, and the on-site wine cellars hold the best of the Old and New Worlds.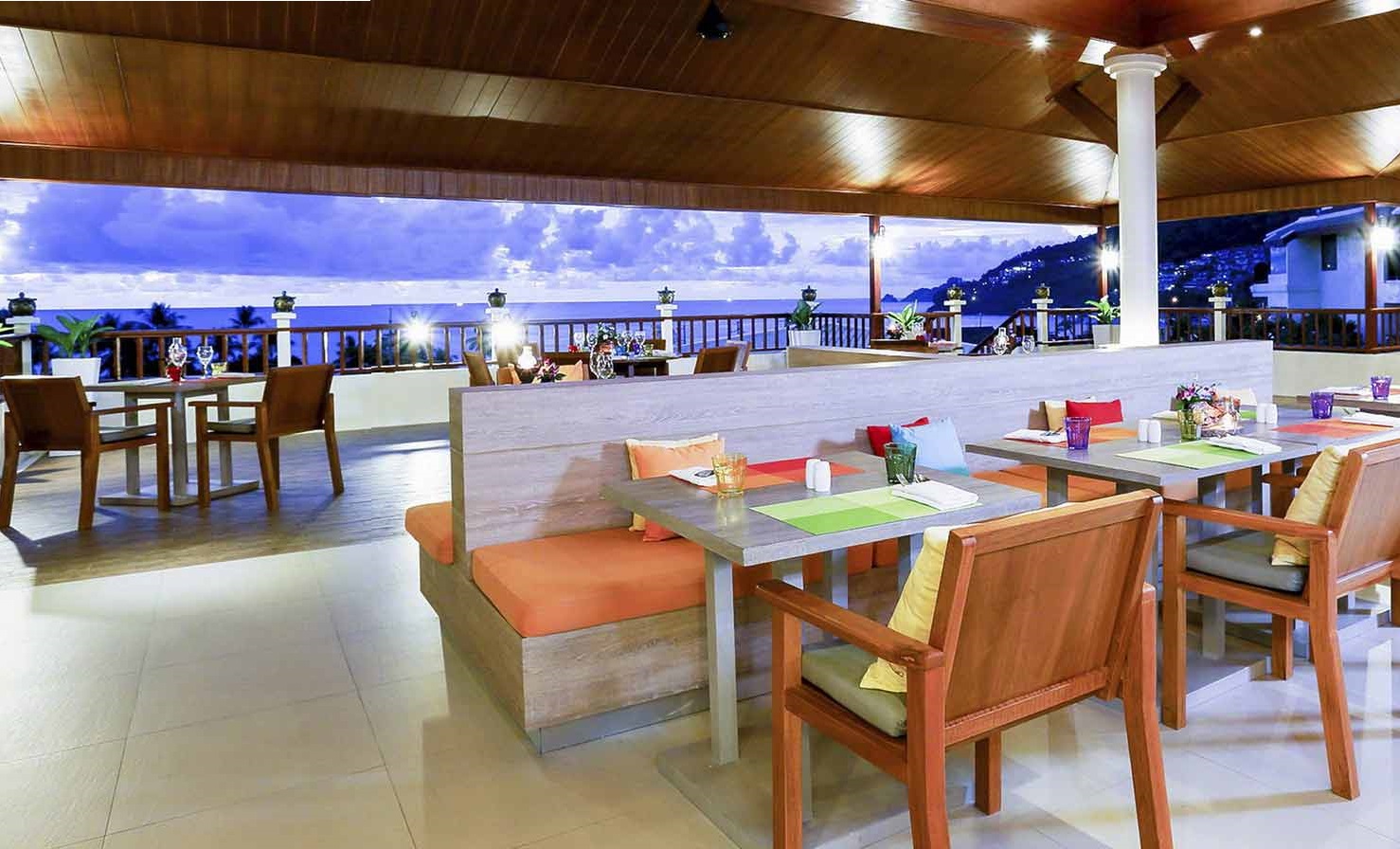 The company's executive chefs are selected for their experience and reputation, particularly in their native cuisine, and the serving staff are attentive to your every need. It's now wonder that many of Centara's cafés, restaurants and bars have earned their own reputation among the best in their destinations.
Here are some of the dishes you should try when in Thailand:
Rice dishes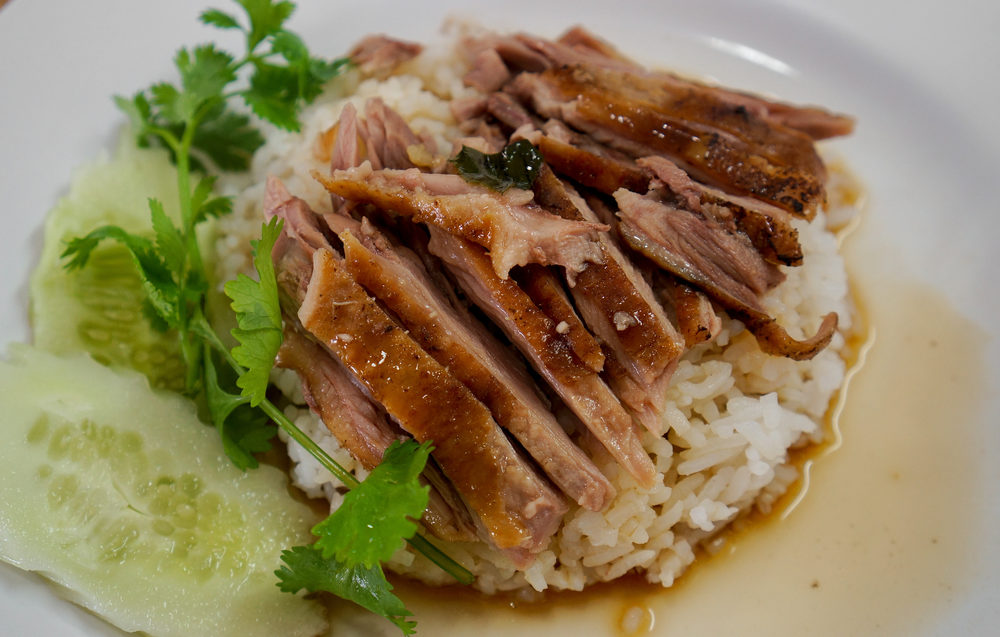 Jok mu sap / Rice congee: Chinese rice congee with minced chicken / pork / egg
Khao khluk kapi / Fried rice with shrimp paste: Rice fried with shrimp paste and served with sweet pork, sour mango, fried shrimp, chilli and shallots
Khao man gai / Chicken rice: Rice steamed with garlic and chicken, chicken broth, and a spicy dipping sauce
Khao khai chiao / Omelette on rice: Often eaten as a snack or breakfast, this is a plain egg omelette with white rice, usually eaten with chili sauce and cucumber
Khao na pet / Red roast duck on rice: Boiled rice with roast duck, with sliced chili peppers in soy sauce
Khao phat / Thai fried rice: Most often served with fresh lime, cucumber, spring onions, and nam pla phrik (chili peppers in fish sauce)
Khao phat kaphrao mu / Basil fried rice with pork: Rice fried with Thai basil, sliced pork, and chilli
Khao phat nam phrik narok / 'Rice with chili paste from hell': Rice with very spicy chili paste made with fried catfish, onion and garlic, chili, sugar, fish sauce, and shrimp paste
Khao tom / Thai rice soup: Boiled rice in broth, usually with minced pork, chicken, or fish
---
Noodle dishes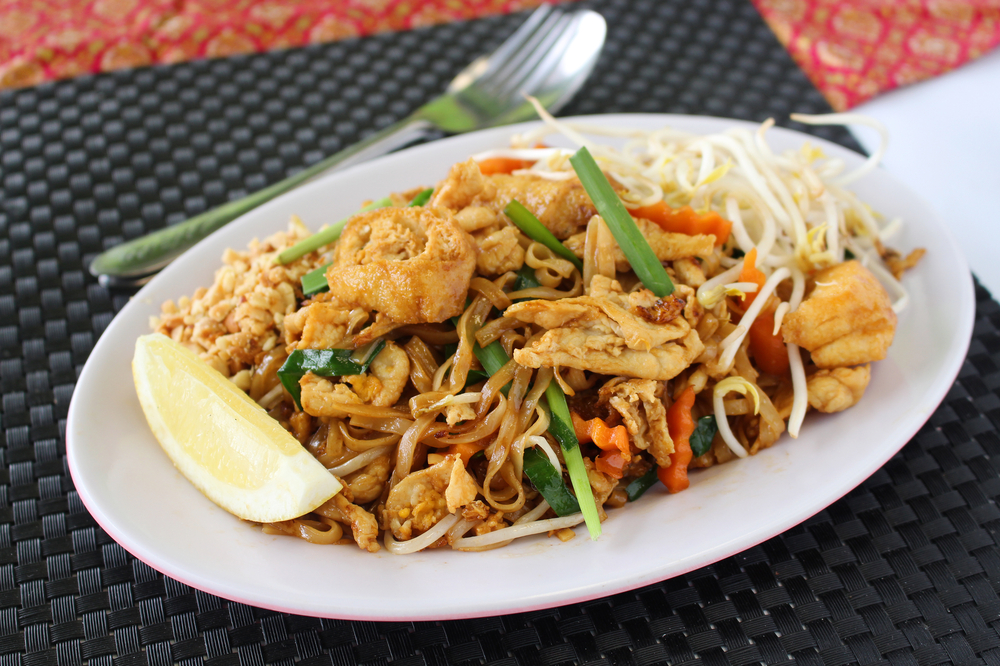 Lorem Bami haeng pet / Dry egg noodles with duck: Egg noodles served 'dry' (no sauce) with slices of braised duck, Chinese-style
Bami mu daeng / Egg noodle soup with red roast pork: Pork and noodles served with chili peppers in vinegar, and dried chili flakes and sometimes wontons
Khanom chin kaeng khiao wan kai / Fresh noodles with curry: Green chicken curry served over fresh Thai rice noodles
Khanom chin sao nam / Noodle salad: Cold rice noodles served as a salad with coconut milk, pineapple, garlic and chili, dried prawns and ginger
Khao soi Chang Mai / Northern Thai curry noodles: Boiled and crispy fried egg noodles served in a curry soup
Kuai-tiao phat khi mao / Drunken noodles: Spicy fried wide rice noodles
Mi krop / Thai crispy fried noodles: Deep fried rice vermicelli with a sweet and sour sauce
Phat see ew / Noodles stir-fried with soy sauce: Wide rice noodles fried with chicken or pork, and soy sauce
Phat Thai / Pad Thai noodles: Stir-fried rice noodles with fish sauce, sugar, tamarind, peanuts, egg, bean sprouts, chives, chicken, seafood and tofu
Phat wun sen / Stir-fried glass noodles: Glass noodles fried with egg and vegetables, and meat or seafood or vegetables
---