Green mind: Eco lessons from a five-star hotel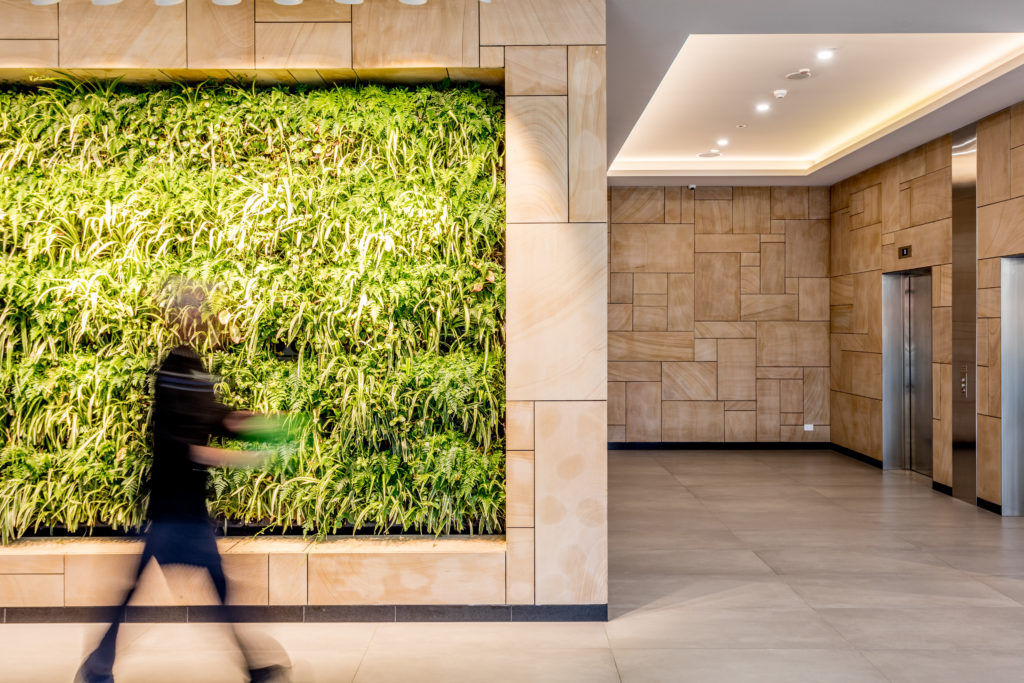 Going beyond rain-water harvesting and stainless steel straws, sustainability is now becoming a core value in the hospitality industry. From commitment to environmental building performance, eco friendly deign and infrastructure and end-of-life waste management; the consciousness to protect and cohabit with the natural environment is far deeper.
Last month, the Fragrance Group-owned ibis Styles Hobart Hotel was named as Australia's first and only 5-Star Green Star certified hotel. Awarded by the Green Building Council of Australia (GBCA), it represents Australian Excellence in environmentally sustainable building practices and showcases the developer's and hotel's commitment to and leadership in sustainability and innovation.
"A sensitive and sustainable tourism product"
General manager of ibis Styles Hobart, Janine Livingston said: "We are so thankful to our owners Fragrance Group who have worked hard to develop a sensitive and sustainable tourism product which is also proving to be a great drawcard for Hobart's visitor economy and providing local employment opportunities for our community."
Communications executive at Accor, Nick Aldrich, said: "Environmental responsibility and sustainable building practices have been at the forefront of this hotel, since its inception. The hotel is a testament to the developer and hotel's commitment to leadership in sustainability and innovation.
Eco-design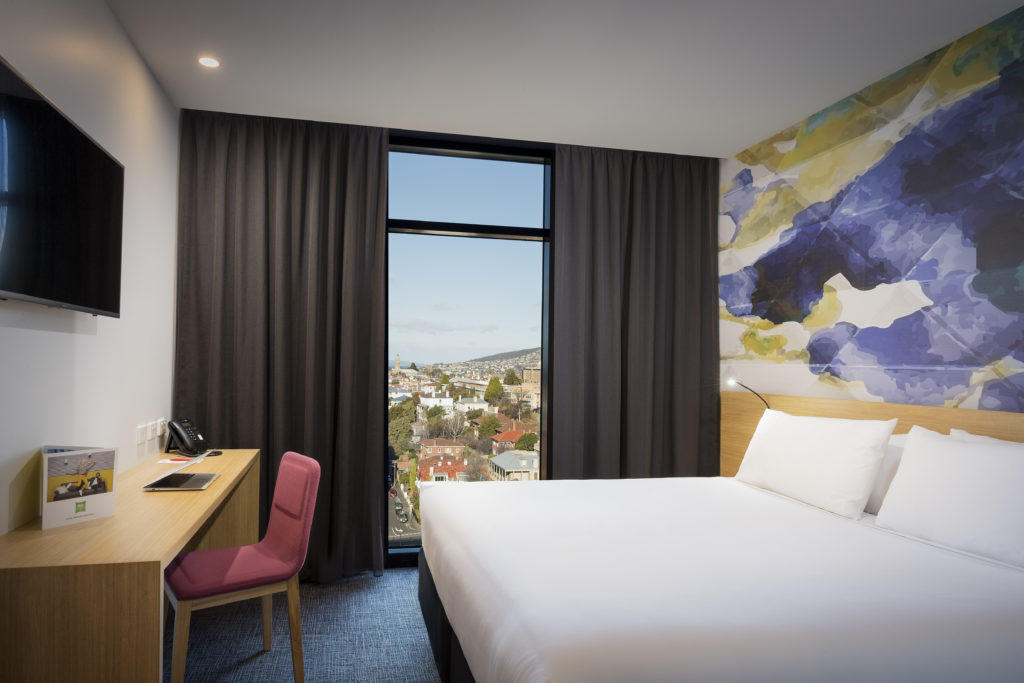 This 5-Star Green Star certification covers both design and construction, demonstrating that the design content has been incorporated into the final project. Project architect Peter Scott of Tasmanian firm Xsquared Architects too had a major role to play in this endeavour. In an exclusive interview, Scott reveals his eco friendly blueprint.
TD: How does the design and construct of the hotel embrace sustainability?
"Implementation of a climate adaptation plan"
PS: All of the sustainability features are not necessarily apparent to guests, but are embedded in the design, construction or operation of the hotel in a discreet way. Areas of sustainability addressed included the implementation of a climate adaptation plan and the use of a construction stage environmental management system and reduced volumes of construction and demolition waste sent to landfill.
The building also features the elimination of air pollutants, high quality acoustic performance, high quality lighting performance, glare reduction and light pollution reduction. Low chemical paint, adhesives, sealants, carpets and wood products and responsibly sourced steel, timber and PVC products had been used in the construction.
As a result ibis Styles Hobart Hotel can offer high levels of thermal comfort and energy efficiency, reduced greenhouse gas emissions compared with similar buildings, high levels of water efficiency and reduced storm-water discharge plus the filtering of storm-water to remove pollutants
The sustainability features of the project will also help to future-proof the development in the face of changing climatic and economic environments, with particular design and construction decisions made to enhance the robustness of the hotel, physically and economically, in the face of those anticipated changes.
Being sustainable daily
And what about on-going practices?
Beyond the sustainability features embedded in the design and construction of the building such as good thermal and acoustic performance, a number of operational commitments will ensure that the Hotel continues to minimise its impact on the environment. These include a commitment to high quality hotel interior fit-outs that are designed for a minimum 10-year lifespan to reduce the amount of demolition waste going to landfill as refurbishments occur.
At an operational level, Aldrich was quick to add, "Recycling and reducing our environmental footprint and waste is a regular hotel team practice. We strive for zero food waste, and do not use overfished species and purchase locally produced and grown food wherever possible. Keep cups and recyclable take-away cups are used in our restaurant, along with paper straws, we have a no-plastic straw policy."
What makes it the greenest hotel in Australia?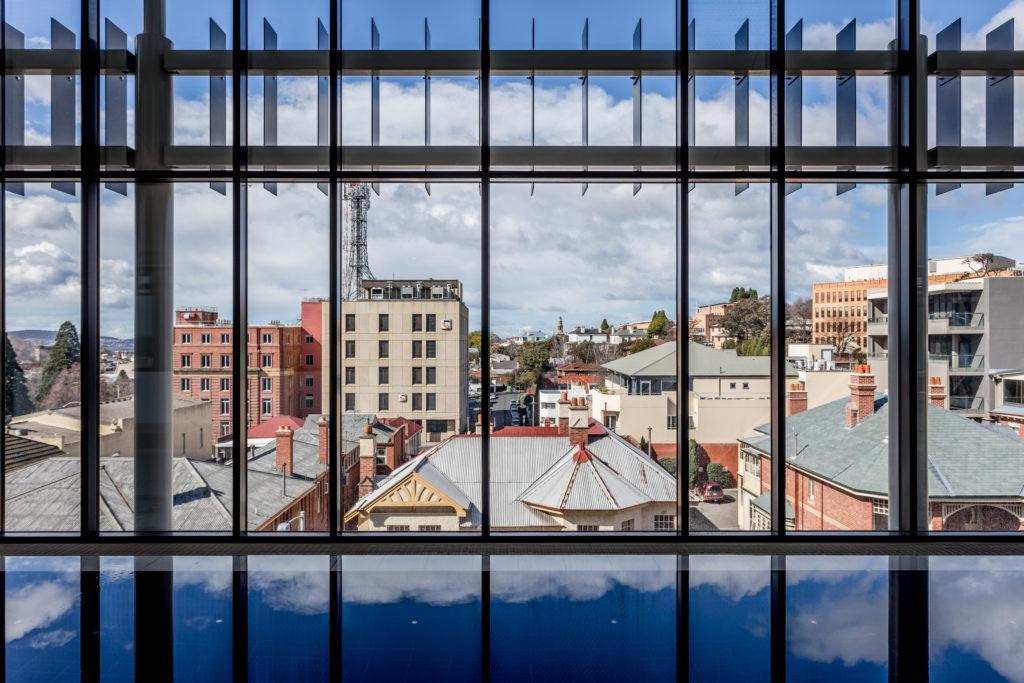 To start with, all of the primary building materials and/or components used in the building enabled materials were selected after a comprehensive life cycle assessment to make sure they have the least environmental impact.
The building itself was designed to perform as a sustainable building, with rainwater collected and processed in-house to water the vertical and outdoor gardens and is also used at all wash down areas. Water saving measures, such as flow regulators, on all taps and outlets along with a dedicated wastewater filtration system are implemented at the hotel. In addition, stormwater discharge quantities are managed and the quality of stormwater discharged from the site is improved through filtration. LED energy saving lights are found throughout the hotel, many operated by motion sensors. In addition, only eco-certified cleaning products used throughout the hotel by our teams.
It is designed to minimise greenhouse gas emissions through a thermally efficient building envelope, energy efficient heating and cooling plant, and the use of power drawn from a predominantly renewable hydro-electric source.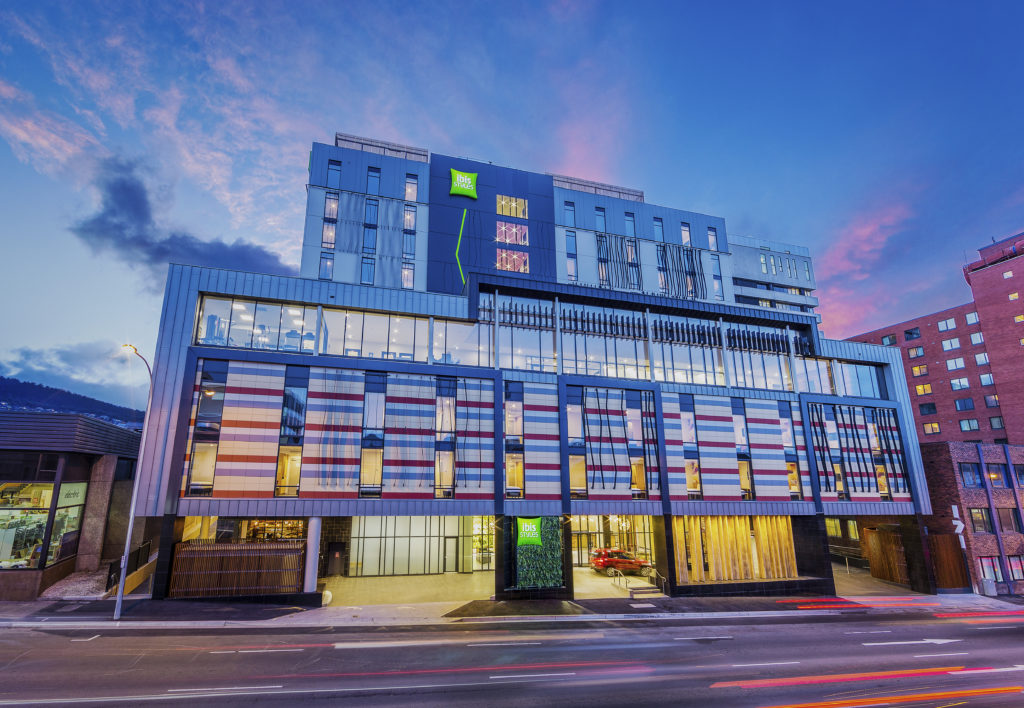 Interestingly, the Hotel's location takes maximum advantage of sustainable transport opportunities and on-site parking requirements have been reduced as a result. End of trip facilities for low emission cars, bicycle use and walkers are all incorporated, and public transport and walking are encouraged.
To enhance the ecological footprint of the site it now includes a unique endemic Tasmanian fern garden. In addition, the design of the building and site surfaces has involved the use of materials and finishes that help mitigate urban heat island effects.
Did this come at a huge cost?
The sustainability features in the Hotel were incorporated within a standard commercial construction budget. Some measures, both at the construction and operational stages, actually save money or involve reduced cost. Good thermal performance, for example, has reduced operational running costs; high quality interior design materials minimise cleaning requirements; and reduced operational waste quantities have reduced the space needed for allocation to storage and sorting functions, freeing up floor area for more productive uses.
The way forward
"Given the very high level of sustainability embedded into the Hotel design, construction and operations it is actually quite hard to see where significant on-site improvements can be made, although monitoring of factors such as energy consumption and waste productions will ensure that incremental improvements can be made as systems are settled in.  On the other hand, the influence of the sustainability achievements of the Hotel as an exemplary project and benchmark for other developments cannot be understated.  The hospitality sector is a competitive one, and the ability to demonstrate independently validated "green" credentials offers a "point of difference".  The Ibis Styles Hobart Hotel has "raised the bar" for every other hotel in Australia and we anticipate, as a direct result of the sustainability achievements of this project, other hotels around Australia will also improve their performance.  This is where the big sustainability gains will be made.