"Set-jetting": How film and TV influences our holiday choices
New research by Jet2holidays has revealed the power of the big screen in influencing our holiday choices. According to a poll of 2,000 Brits, one in five (18%) people have holidayed in a particular destination because they saw it on TV or in a film, and wanted to visit it and see it for themselves.
The trend of 'set-jetting' appears to be well and truly in vogue in 2019, as 60% of respondents say that they have been inspired to choose their holiday destination this year, based on seeing it on a TV programme or film, and wanting to experience it for themselves.
Men are more likely than women to be inspired by the big screen, and more than one-in-five (21%) people plan to visit at least three destinations they have seen on the screen this year.
With the final series of Game of Thrones starting this weekend, the research by Jet2holidays shows the massive influence that the hit show has had on us, with five locations associated with GoT making the list of Set Jet destinations where we plan to holiday.
The Top 10 destinations people plan to visit due to it featuring on TV or film (including five destinations that feature in Game of Thrones) are:
New York: Famous for much-loved scenes in Home Alone 2, Friends, Sex and the City and You've Got Mail, to name but a few (24%).
Croatia: Famous scenes are featured in Game of Thrones, and perhaps less known to some people, Mamma Mia 2 (20%).
Iceland: Its rugged and beautiful landscape featured in Game of Thrones, Star Wars, Prometheus and Interstellar (19%).
Greece: Famous for the Mamma Mia films which are filmed on the stunning Greek islands (17%).
Rome: The Italian capital is famous for scenes filmed for Spectre, Oceans 12 and Gladiator (17%).
Spain: Also a filming destination for Game of Thrones as well as Indiana Jones and the Last Crusade and Vicky Cristina Barcelona (13%).
Malta: Another Game of Thrones destination with a stunning rugged coastline and rich history (12%).
Prague: Where action-packed scenes in Mission Impossible and Casino Royale were filmed (12%).
Paris: The city of romance but also the setting for the Da Vinci Code and Amelie (12%).
Northern Ireland: The forests, mountains and moorlands around Northern Ireland transformed into the scenic backdrops for some of Game of Thrones' most memorable moments (10%).
Game of Thrones has had an influence on the popularity of Croatia as a holiday destination, and the UK's second biggest tour operator, Jet2holidays, has recently expanded its programme with the launch of brand-new destination, Zadar, from Birmingham, Manchester and London Stansted airports for Summer 2020.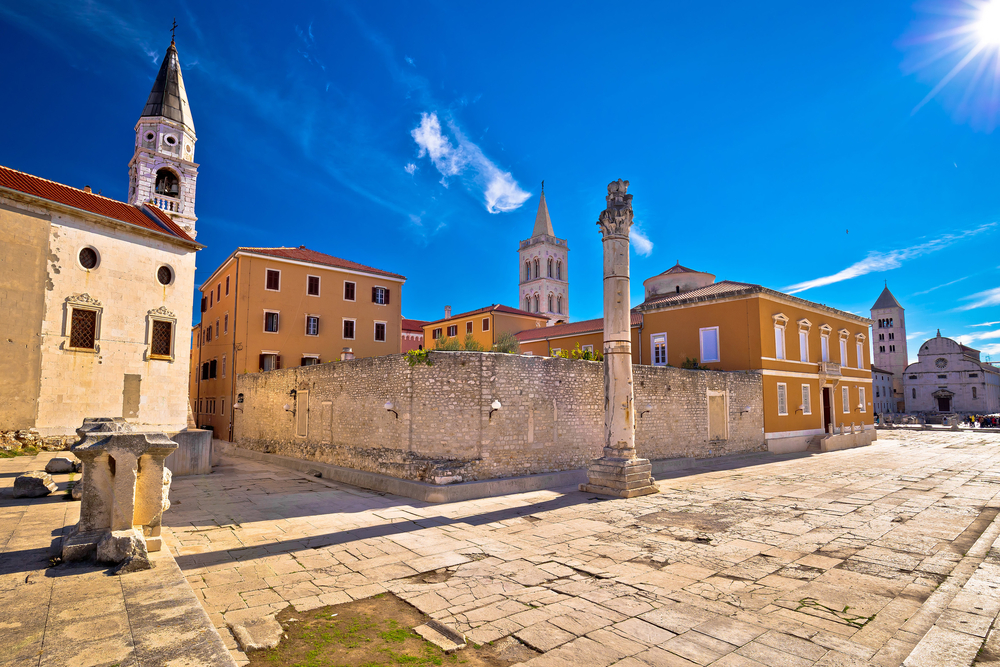 Zadar, located on the Dalmatian Coast, is one of Croatia's most dynamic and exciting cities, and is a showcase of Roman and Venetian remnants, with religious buildings and churches, promenades, lush lagoons and mighty monasteries. It is also the gateway to a number of islands and some of Croatia's most famous national parks, as well as resorts such as Petrcane, Biograd, Sibenik and Vodice.
The addition of Zadar means that the company now operates to four destinations in Croatia, with existing services already operating to Dubrovnik, Split and Pula.