Luxury ryokan ROKA promises an immersive art experience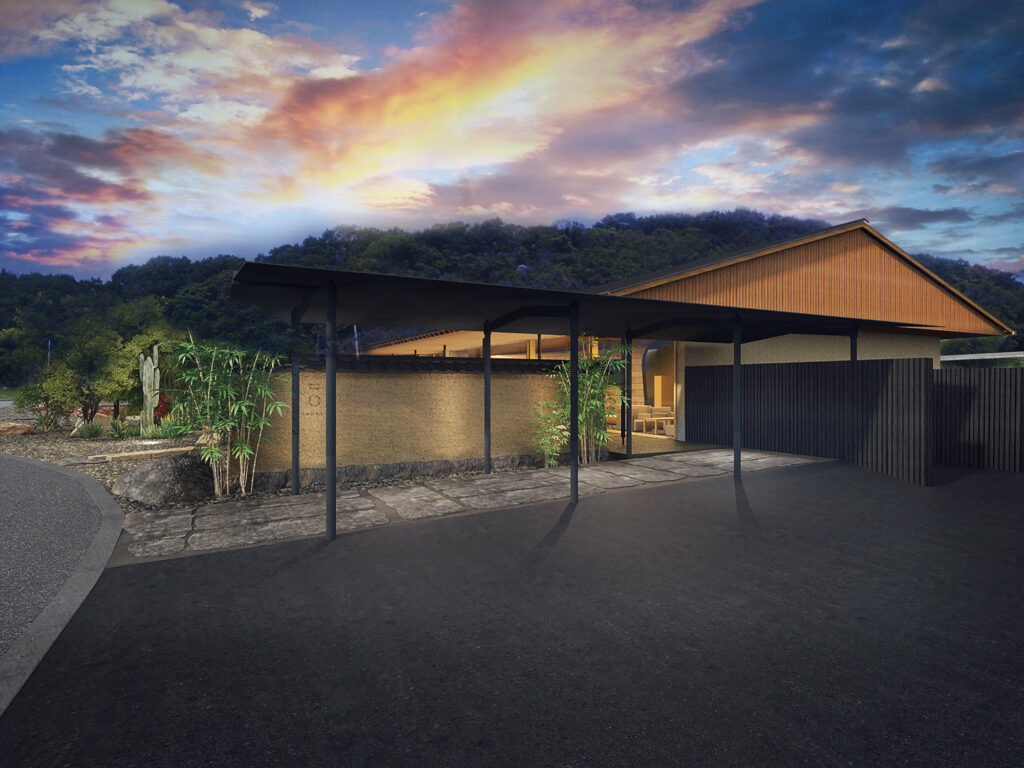 Naoshima might seem like just another island in the Setouchi Inland Sea, but look closely and you'll see a giant pumpkin on the pier, adorned with unmistakable dots. It's the work of renowned artist Yayoi Kusuma, and the opener to Naoshima's rich world of contemporary art.
Naoshima—along with several other islands—has been transformed by a project to regenerate and celebrate contemporary art in the serene setting of the Seto Inland Sea. The jewel in the crown of this project is the Setouchi Triennale, a multi-site festival featuring artists from around the workd.
A visit to Naoshima is an immersive experience: many of the structures have been built to celebrate and challenge the relationship between people and nature, and to transform the island itself and its former structures into a work of art. It's also why it's worth staying on Naoshima,  and options will soon include a new luxury ryokan, ROKA, opening on the island in April 2022, just in time for the Triennale.
The opening of ROKA will add a luxury option for art-lovers wanting to fully experience the island. This contemporary ryokan is the first traditional inn to open on Naoshima and was conceived to complement and enrich the Noashima art experience. Run by a fourth-generation hotelier, ROKA will offer 11 suites, each with a private rotenburo open-air bath.
It will also feature a Japanese-style gallery lounge and a restaurant offering delicious locally sourced oysters and other fresh seafood, as well as vegetarian and vegan options, all beautifully presented and served up with the warmth and hospitality characteristic of ryokan.
ROKA is intended as more than a hotel: as a gallery, a space to meet other art lovers, and a birthplace for new art. In particular, it will feature contemporary art pieces, primarily by young artists, as part of owner Shintaro Sasaki's desire to "shine a light on young artists, and send fresh art out into the world". Advance booking will be a must.
With ROKA as your base, you can explore the many highlights Naoshima has to offer, including the Benesse House Museum and ANDO MUSEUM, both designed by Tadao Ando, the subterreanian Chichu Art Museum, and I Love Yu, a functioning bathhouse that is also a space for art and community.