MG Bedbank hosts Table Top event in Jakarta for overseas hotels and agents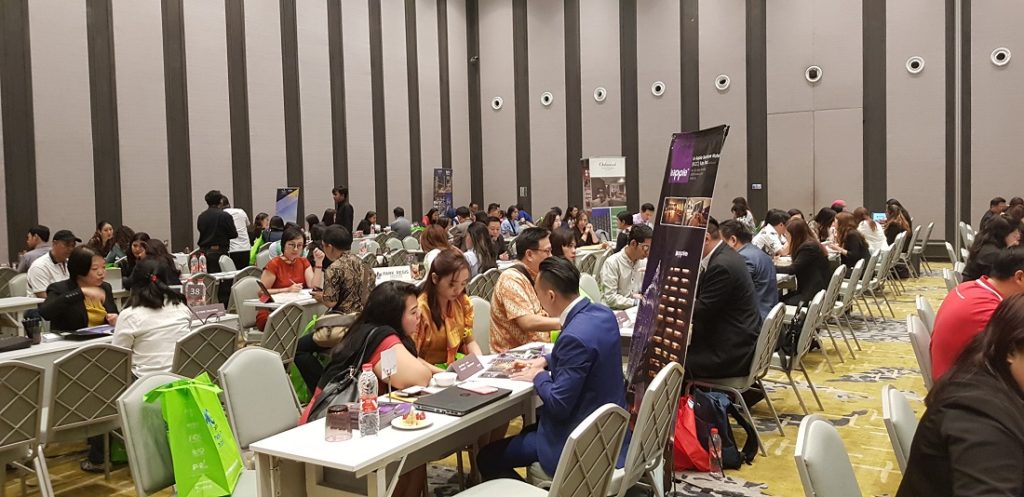 As a sign of appreciation to all its hoteliers and travel agents, MG Bedbank has created the very first MG Bedbank Table Top Jakarta 2018, exclusively for overseas hotels, at Harris Vertu Hotel Harmoni, Jakarta.
The Indonesian market continues to be a key source market with around 900 weekly flights to the rest of Asia, which deliver a significant impact to hotel occupancy. With aims to acquaint all Indonesian travel agents with the overseas hotels, MG Bedbank has more than 5,500 direct hotel contacts in Indonesia and Southeast Asia.
Since 2002, MG Bedbank has been hosting MG Table Top as a meeting place for travel agents and hotels. The first MG Table Top was held in Semarang, with just five hotels; the event nowadays gathers around 60-150 hotels per event. Last year alone, MG Table Top brought together 946 hoteliers and 2,178 travel agents across Indonesia.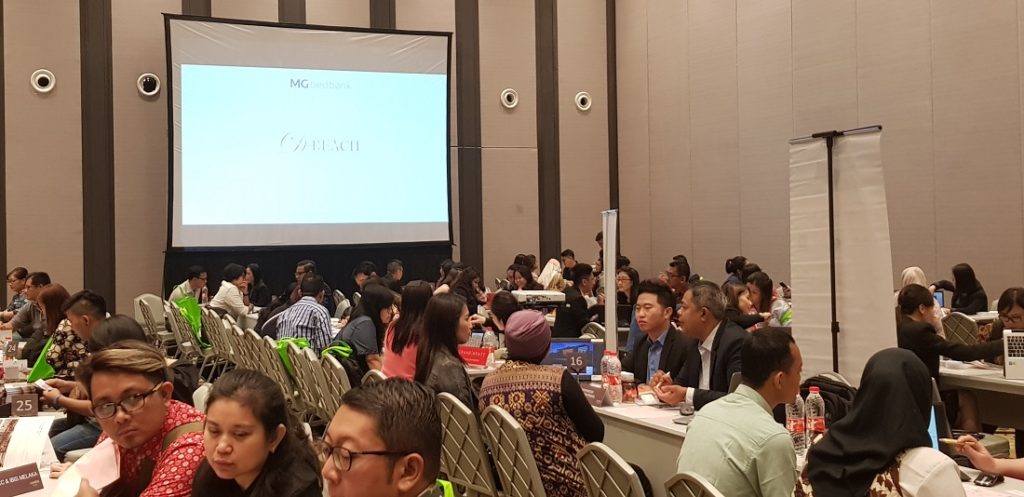 MG Table Top, usually held monthly in different cities, is now aiming to expand, with a series of events catering to over 140 Indonesian outbound travel agents, and more than 50 hotels from Malaysia, Singapore, Thailand, and Hong Kong.
"We would like to introduce our overseas hotels to the travel agents as we already have direct contact with both sides. We hope that the agents can get more information about the hotels not only from the brochure, but by meeting the hotels in person", said Meiliana Widjaja, general manager, events, of MG Bedbank.
"My go-to B2B event to meet all the business players in hospitality industry"
Reza Dranie from Tauzia Hotel Management said: "I have joined MG Table Top with various mfor almost 10 years; this event is always been my go-to B2B event to meet all the business players in hospitality industry, specifically for retail travel agents that we can't meet every day. This saves so much time and energy rather than going on the road and knocking their doors one by one".
MG Table Top will then continue to other cities with schedule as follows: Medan on 13 July at Hotel Aryaduta; and Bandung on 10 August at Trans Studio Bandung. Events in Jakarta, Surabaya, Batam, and Balikpapan will also follow soon.