Norwegian Bliss makes European debut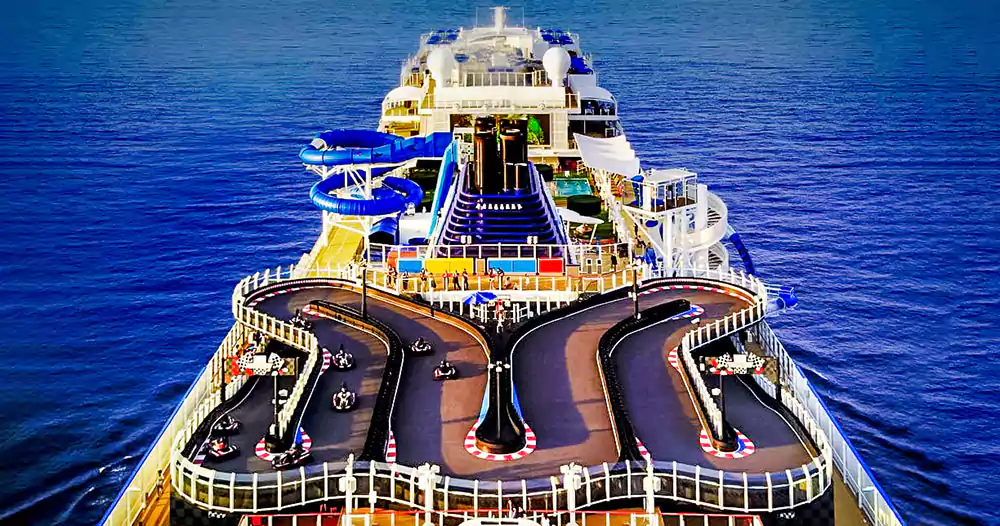 Norwegian Cruise Line's newest ship debuts in Europe before its inaugural tour around the U.S. and official christening in Washington. It took 18 months for Meyer Werft to build the 168,028-gross-ton Norwegian Bliss. But given its state-of-the-art facilities and sheer size -not to mention the two-level race track, casino and laser tag arena – it didn't take much time at all.
The festivities for the ship's inaugural tour will be upon its arrival on 3 May and will commence with two-night parties in New York, Miami, and Los Angeles, concluding with a grand ceremony before it sets sail from Pier 66 in Seattle, Washington on 30 May. Following a three-day inaugural voyage with a call into the port of Victoria, British Columbia, the Norwegian Bliss will return on 2 June and will then embark on her first seven-day voyage to Alaska.
"The newest and most innovative ship of our young and modern fleet"
Andy Stuart, president and chief executive officer of Norwegian Cruise Line, said of the inauguration: "Norwegian Bliss is one of our most highly-anticipated ships to date, and today marks another exciting milestone for the newest and most innovative ship of our young and modern fleet. The Meyer Werft team, along with our operations teams, ship officers and crew members, has done an incredible job bringing Norwegian Bliss to life and we cannot wait for guests to experience all she has to offer."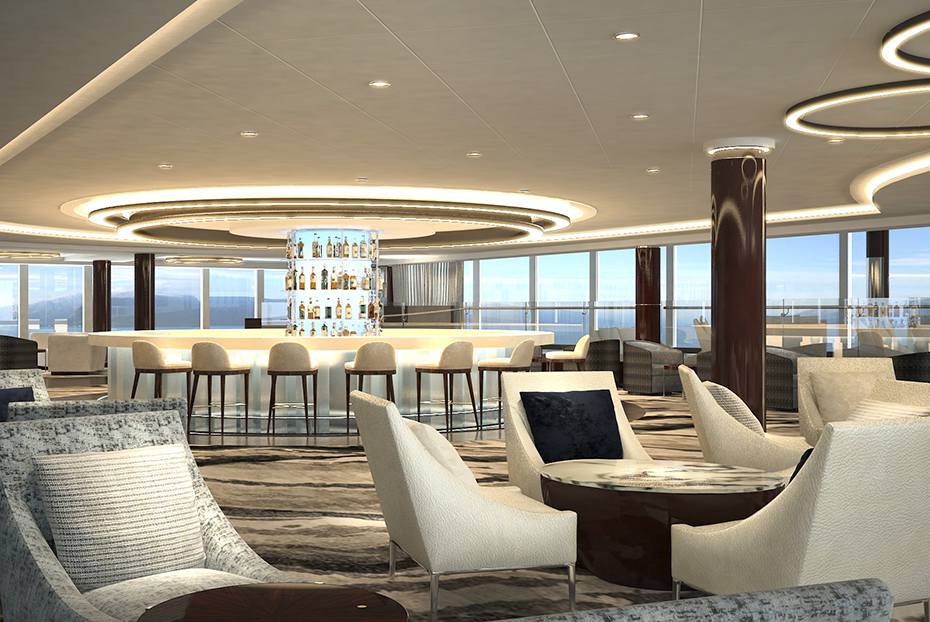 Norwegian Bliss is the third ship in the line's most successful class in the company's history – the Breakaway Plus class. According to the Meyer Werft team, it's specifically designed with features and amenities for the Alaska cruising experience.
"The first ship custom-built for cruising to Alaska will exceed the expectations"
Bernard Meyer, managing partner of Meyer Werft, said on the partnership: "We're happy to deliver another ship to Norwegian Cruise Line. We are extremely proud of our partnership for over 15 years and are confident that the first ship custom-built for cruising to Alaska will exceed the expectations of their guests."
Onboard, passengers will experience some new first-at-sea offerings like the largest competitive race track at sea – a two-level electric car race track that sits on of the deck. In addition, there's an open-air laser tag arena and an Aqua Racer waterslide at the Aqua Park with a multi-storey water slide – one of which extends over the ship's edge and loops down to the deck below.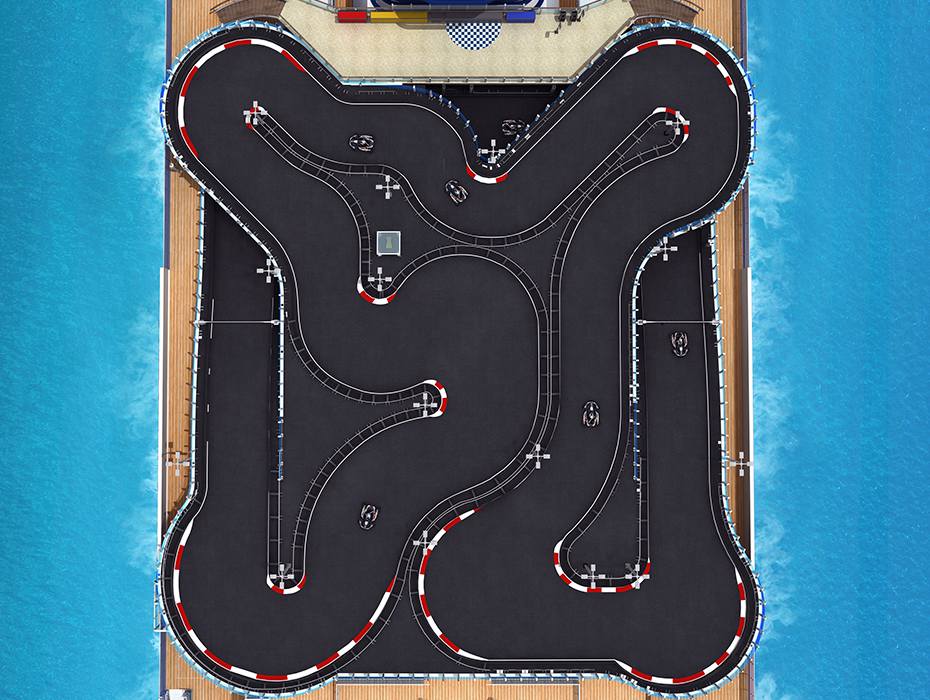 For foodies and culinary enthusiasts, there are specialty dining and bar concepts such as the debuting Texas smokehouse – Q, the cruise line's first full-service Starbucks store at sea, Coco's – a chocolate and sweet treats shop – and the District Brew House, where guests can enjoy a variety of craft cocktails and beers, including local Seattle favourites from Red Hook Brewery.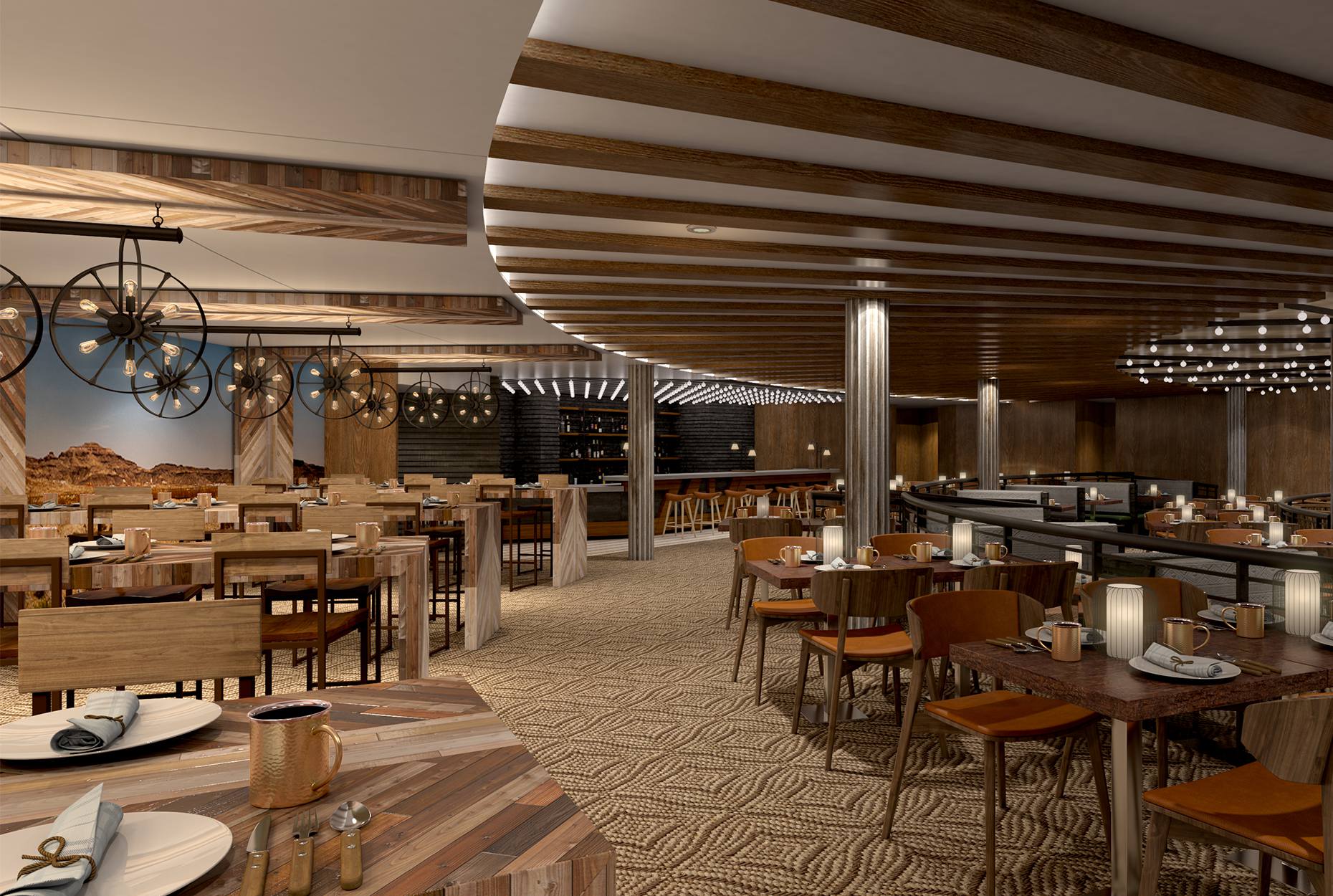 For entertainment, Norwegian Bliss features new programming that includes the Tony Award-winning Broadway musical, Jersey Boys, and Havana – an original musical theatre show created and produced specifically for the ship.
Furthermore, there's a theatrical cocktail hour experience, called the Happy Hour Prohibition – a musical that will transport guests to a New Orleans speakeasy on the eve of the Prohibition era. Plus, at The Cavern Club, guests can enjoy their favourite songs from The Beatles live with a talented cover band, in a setting inspired by the Liverpool Club where The Beatles famously performed countless times.
When relaxation comes to mind, guests onboard can relax with a variety of accommodations including luxurious suites in The Haven by Norwegian, studio staterooms for solo travellers with virtual ocean views, and plenty of connecting staterooms ideal for large groups and families.
Beginning June 2018, Norwegian Bliss will spend her summer cruising seven-day voyages to Alaska, and fall season cruising to the Mexican Riviera from Los Angeles. In winter of 2018, she will sail the Caribbean from Miami, and in the 2019 fall/winter season, she will cruise from New York City to Florida, the Bahamas and Caribbean.