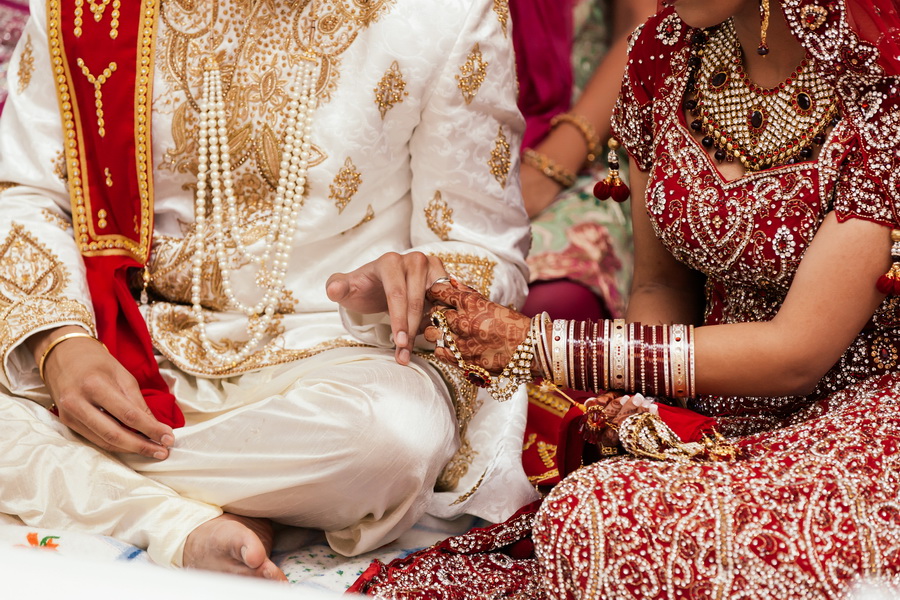 Once a sleepy fishing village on the Gulf of Thailand, cradled within the Thai province of Prachuap Khiri Khan, Hua Hin has evolved from quaint backwater into the weekend escape for the well-heeled denizens of Bangkok – keen to take in the beauty of the town's striking shoreline.
As day stretches into evening and the sun dips below the horizon, etching the sea waters with flecks of burnt orange and red, it is no wonder that Hua Hin has also become to prime destination for couples seeking a dramatic and romantic setting as a backdrop for an waterside wedding ceremony. Indian brides and grooms, in particular, are drawn to Hua Hin and, alongside Bangkok, Phuket, and Samui, it has become one of the leading locations for Indian nationals "exchanging garlands" outside their country of origin.
A point picked up on by Ram Sachdev, president of the Thai Indian Wedding Association (TIWA), who said "Indians love Hua Hin for its seaside setting, which provides amazing photo opportunities. And, when compared with a place like Pattaya, it is free from distraction and guests are more inclined to stay on site instead of wandering off into town — when you consider the size of an Indian wedding, organising the head count is a key consideration,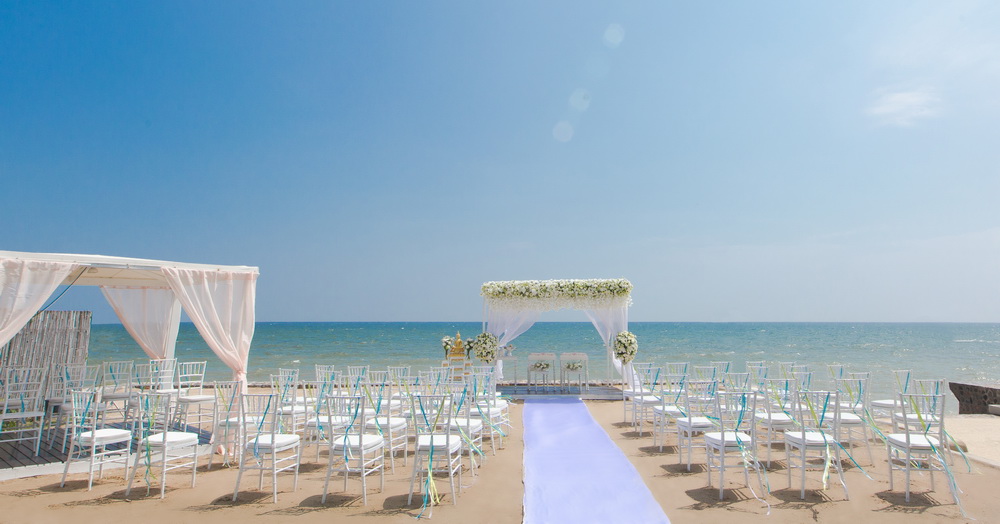 Novotel Hua Hin Cha Am Beach Resort and Spa has long recognised this trend of Hua Hin as a hot destination for the lavish production of an Indian betrothal. And, by winning the soubriquet "Best Wedding Destination" from Indian magazine Wanderlust, the hotel has established itself as the preeminent choice in the region.
Making use of the property's expansive 576 sqm Leelawadee ballroom (max capacity 400 guests) Novotel Hua Hin has a versatile and atmospheric space suitable for all types of wedding and reception events.
For those wishing for an extra element of theatre for the big day, Novotel Hua Hin beach terrace is the perfect spot. Alternatively the resort also offers a more unconventional wedding venue: the Gravity Sky Bar, a 360-degree rooftop bar located on the 24th floor of the resort.
The resort also provides all-inclusive catering service, with in-house Indian chef Sunil adding his considerable experience of 5-star Indian wedding catering to the services available from the Novotel Hua Hin professional wedding consultant team.
For more information, please call (+66) 032-708-300 or email rsvn@novotelhuahin.com or visit novotelhuahin.com.