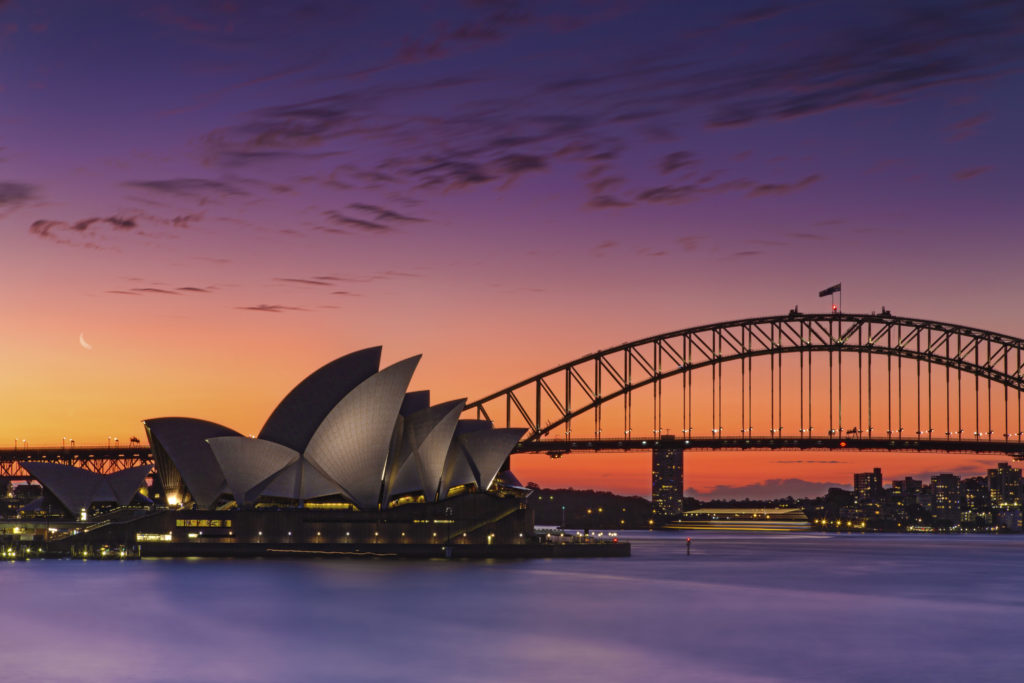 Full Name:
Joana Bonto
Nationality:
Australian
Languages:
English
Location:
Bangkok, Thailand
---
About Joana Bonto
A certified and senior practitioner of AHRI, data driven, commercial and hands-on business leader, winner of 'Young Business Executive' at the Business Chambers Regional Awards and with over 15 years' business experience spanning the full breadth of business operations, general management and HR capability including but not limited to sales & product management, organisational design & development, project management, facilities & administration management, internal communications, culture & change management, strategic workforce planning, marketing & event management, employer branding & engagement, business process improvement & quality control, policy development and compliance.
My top five strengths per Gallup Clifton Strengthsfinder are Strategic, Command, Achiever, Competition and Responsibility which means I instinctively see and find multiple paths to solve a problem, choose the best option based on facts, evidence and data allowing me to make decisions quickly and effectively. Creative by nature, passionate in spirit, innovative at heart, resourceful and values driven, I often influence others to challenge the status quo and think beyond the current norms and practices, my problem-solving ability, solutions-focused approach and sense of humour helps.
I believe that automation is salvation, simplicity is the key, culture is everything and understanding the company's WHY is the secret ingredient to success because it's about driving behaviours instead of just focusing on the end results. With that belief, I develop and mentor those around me through a supportive and collaborative work environment with an emphasis on trust, transparency, respect, diversity and inclusion.
Integrity always leads me to do the right thing as I take full accountability and psychological ownership of everything I do so others around me can always rely, trust and depend on me to 'get shit done' and deliver plus exceed the company's expectations, goals and financial targets.
---
Education
Australian HR Institute
National Certification
Senior Practitioner
01 Aug, 2017 - 01 Aug, 2017
Chairwomen
Jul 2021 - Present • 5 months
Chairwomen of IWTA
---
Chief People Culture & Operations Officer (CPCOO)
Wendy Wu Tours • Sydney, Australia
Sep 2017 - May 2019 • 1 year 9 months
Incredibly proud to partner, work with and support Wendy Wu Tours through their digital and tech transformation advising the board of directors, global and senior leadership teams on how to deliver large scale, complex projects, manage market and global expansion and increase sales and profitability by ensuring quality levels meet or exceed customer, employee and company expectations. Role was responsible for the global development and delivery of the groups employee and customer experience +

...

operations strategy, through global quality management strategies, business process recommendations leading to ongoing customer experience (NPS/ CSAT) improvements and employee satisfaction. WENDY WHO? Wendy Wu Tours is a globally recognised award-winning touring specialist, offering extraordinary tours to China, Southeast Asia, Japan, India, Sri Lanka – and most recently, South America with offices in Sydney (AU), Auckland (NZ), Xian (CH) and London (UK). Since Wendy sent her very first tour to China in 1994, we've grown from strength to strength and are proud of the multiple awards we've won throughout the years and the unique travel experiences we offer to an expanding range of destinations. At Wendy Wu Tours our philosophy is a simple one - to provide customers with a truly inspiring travel experience. Our vision is to 'Be Extraordinary' by delivering extraordinary experiences and turning our valued customers into raving fans and our employees into brand ambassadors. Our values are ingrained in our people, we are; 'Responsible', take accountability and get stuff done, we are 'Brave' always challenging the status quo, 'Curious', constantly thinking outside the box, 'Obsessed' about travel, our customers and what we do and its all about 'Having Fun' by making a positive and extraordinary impact every single day. www.wendywutours.co.uk

Read more
---
Chief people, Culture & Organisational Design Expert
Cataliize • Sydney
Aug 2017 - Aug 2018 • 1 year 1 months
It's rare you find an organisation that matches your values and what you stand for so I am incredibly excited to partner with Startmesh and support start ups at every stage of their business to build, grow and design their organisations to ensure scalability and sustainability with the three things I am most passionate about; 1. the employee experience 2. the customer experience and 3. building an inclusive, collaborative, socially responsible and high performing workplace and culture that value

...

s their people, their community and the greater good.

Read more
---
Management Consultant
Simple Scalable Solutions • Sydney
Jul 2017 - Present • 4 years 5 months
...turning complex business problems into Simple Scalable Solutions!
---
Director of Global Operations, Sales, Marketing & Customer Experience
Excite Holidays • Sydney
Feb 2015 - Jul 2017 • 2 years 6 months
Due to an internal restructure and my proven success in HR for the digital media and travel tech companies, was given the opportunity to lead the global operations, sales, marketing and customer experience teams globally for Excite Holidays.
---
STAY UPDATED WITH THE LATEST TRAVEL NEWS, JOBS & EVENTS!
Join over 180,000 travel agents, professionals and executives subscribed to our daily newsletter.
You can unsubscribe at any time