Founders and CEOs share their tips for finding the right team members
For the past year, I have spoken with founders and CEOs of various travel companies on how to find the right team members. Recruitment is a crucial part of the company's growth.
Team members are assets to the company similar to the gears of a machine ensuring that every part of the company is running smoothly. Here are the know-hows from some of the founders and CEOs when looking for staff to join the company.
Personal network
Most founders and CEOs that I talked to have spent years in the industry and have forged important relationships with people within it; therefore it was easier for them to source the right talent. From former co-workers to acquaintances, it is easier to work with people who already have knowledge and experience in the travel industry.
Daryn Griggs, CEO of SBC Travel, says "approaching people we have worked with previously and who we know we can trust is a strategy we employ to find hard-working, nimble and creative team members."
Meanwhile, Michel Karam, founder and CEO of müvTravel, tells me that "I have been involved for a long time in the Internet and travel industries, and have built a rich address book."
Word of mouth
Third party network or recommendations from trusted friends and families are also a good way to source great talents for your team. Word of mouth is powerful, and recommendations from our colleagues and industry contacts are always at the forefront when we are recruiting.
"When someone comes to you recommended by friends or family, you've already essentially validated the first step of the recruitment process," Marius Nigond, founder and CEO of Vidi Guides explains to me.
Social media
We are all familiar with LinkedIn, a social media that allows us to publish our CV or resume on the platform and connects us to people in the business industry. However, Nigond reveals a great hack that he came across by accident.
"Facebook groups are a great way to target people who could be interested in buying into your vision (and as a bootstrapped start-up, you spend most of your time selling people your vision). For instance, I met our Paris historian, Edward Gray, on a Facebook group for History PHD candidates studying in Paris. The same is true for our star voiceover actors, such as Malou Coindreau," he says.
While it is easier to connect with people using social media, it is important to conduct a background check to be sure.
Similar aspirations
Founders and CEOs are looking for team members that have similar values, passion, and aspirations to propel the business forward. Working with people that shares the same vision is like a ship sailing smoothly.
Simon Botto, CEO of DayBreakHotels, says: "You need to find those individuals who are ambitious, passionate and positive. Starting your own business is extremely tough and it's important to have a good support network, particularly when it comes to colleagues. You need to hire people passionate about your concept, who want to know more and help you on the path to success. They need to be ambitious and driven, to help provide you with innovative ideas and solutions. And, they need to be positive because working as part of a startup can be unpredictable – you're bound to experience your fair share of bumps along the way and you need to have a team that can emotionally deal with these experiences."
Julian Jost, CEO and founder of Spacebase, expresses the same sentiment and said: "When looking for team members, I try to find individuals who have similar professional aspirations and a general interest in the MICE travel market.  Besides possessing relevant skills, employees should be motivated self-starters who want to take the company to the next level as a team."
"We tend to find people from the tech for travel field of similar values at the many industry conferences that we attend," Michael Ros and Casper Knieriem, Bidroom's co-Founders, says.
Fun place to work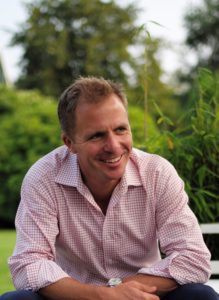 Everyone wants to work in a place where work does not feel work. To become a part of a company where they feel they belonged in and their skills are valued. It is the duty of the CEO to establish a culture that fosters growth.
Mr. Henrik Kjellberg, CEO of European Vacations Rental, says: "I would suggest to look carefully at the team you are joining – work with people you respect and can learn from, and also have fun with!"
Looking for a new talent to join your team? TD Jobs offer can help you find the right person that will be an asset to the team.