Royal Caribbean to resume sailings from China in July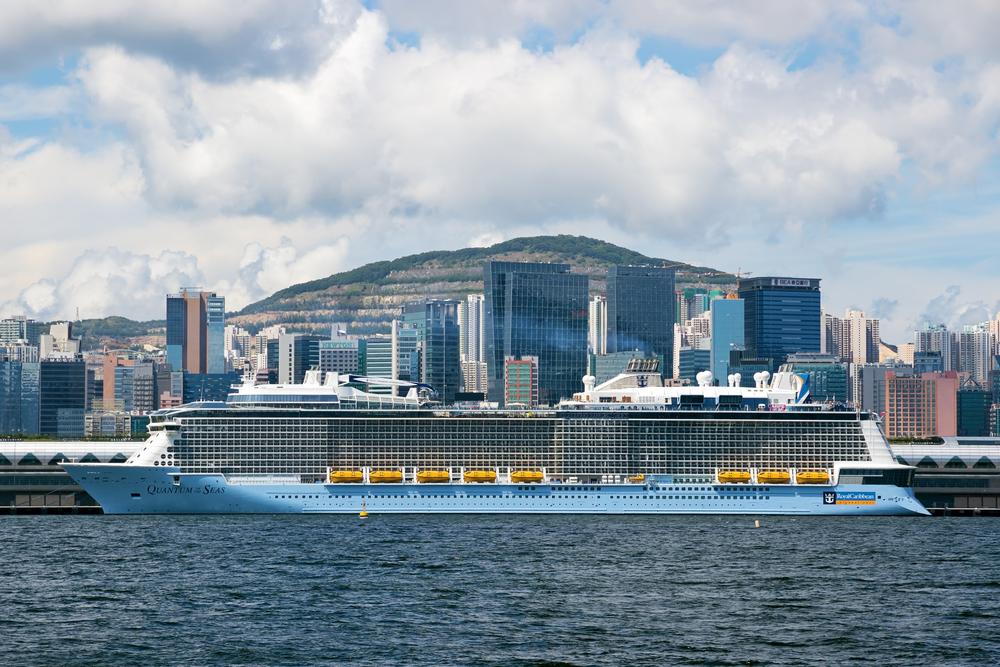 Royal Caribbean will be unfurling its sails in July with scheduled cruises in Asia.
Upon checking the Royal Caribbean website, one will find cruises from Hong Kong and China ranging from a 3-night cruise from HK to Shanghai to an 8-night cruise from Shanghai to Kobe-Kyoto-Tokyo, Japan.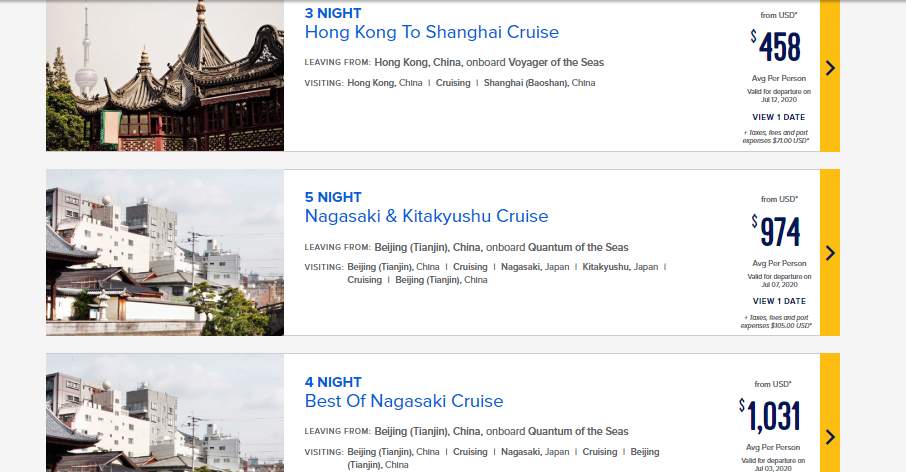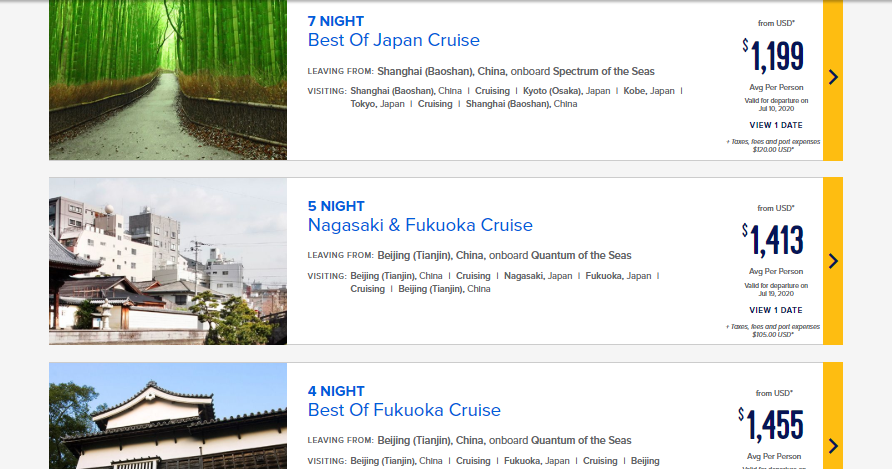 According to a statement sent by Royal Caribbean to TD, "Given ongoing global public health circumstances, Royal Caribbean Cruises Ltd. has decided to extend the suspension of most sailings through July 31, 2020, with the exception of sailings from China, which will be suspended through the end of June. We are working with our guests and travel partners to address this disruption to their vacations, and we are genuinely sorry for their inconvenience. We expect to return to service on August 1."
The cancellation of other cruises (except from China) is due to the fact that coronavirus moves westward and early signs of recovery are now being seen in Asia.
It is yet to be seen if passengers can dock to Japanese destinations as Japan imposes an entry ban to 111 countries, including China, at the time of this writing.
RCL implements Cruise with Confidence that enables passengers to cancel their bookings up to 48 hours before their sail date and get a future cruise credit good for 12 months or more.
Meanwhile, RCL will implement various measures to ensure the health and safety of passengers onboard such as enhanced boarding screening, hand sanitizers everywhere, medical consultations for guests with flu-like symptoms, as well as intensified ship cleaning, air filtration, and sanitization procedures.
Royal Caribbean is actively working with government health authorities, the Cruise Lines International Association, and our own team of medical experts for its boarding screening process and updated health protocols.