SG restarts with this collection of unique art, culture and heritage staycation experiences
Contributors are not employed, compensated or governed by TD, opinions and statements are from the contributor directly
Responding to the impact of Covid-19, guided holiday company Trafalgar has launched a unique "Near Not Far" staycation tour itinerary to allow Singaporeans and local residents to reconnect to the joy of travel.  One highlight is 2D1N "Singapore Heritage Highlights" itinerary, an exclusive tour of The Arts House (TAH) and Victoria Theatre & Victoria Concert Hall (VTVCH), an experience enhanced with a climb up the VTVCH clock tower. 
Trafalgar's Near Not Far Series is designed to provide travel-lovers around the world the opportunity to enjoy deeper, richer experiences in their home country. Additionally, Trafalgar, alongside its parent company, The Travel Corporation (TTC), has focused on curating experiences that integrate sustainability and address the impact of travel on local communities. Trafalgar's new itineraries ensure that these communities' benefit from the operator's presence, as part of a new 5-year sustainability strategy for a regenerative return to travel.  A key priority for the curated experiences of its itineraries is to support local arts communities, and Trafalgar has sought out AHL as its not-for-profit partner for its Near Not Far staycation tours. 
Through immersive Trafalgar exclusives like the 'Be My Guest' dining experiences, guests on the 'Near Not Far' staycation tours will form real connections with their fellow neighbours and travellers. They'll uncover the tapestries of multi-cultural Singapore and gain new perspectives of familiar places through stories shared by their passionate and knowledgeable Travel Director, Local Specialists and 'Be My Guest' hosts. Each Travel Director has been carefully selected for their knowledge and enthusiasm for Singapore and its rich cultures, the Travel Director is a licensed tourist guide who will accompany guests throughout the tour, and is simultaneously a friend and companion who is on hand to provide a real insider's point of view.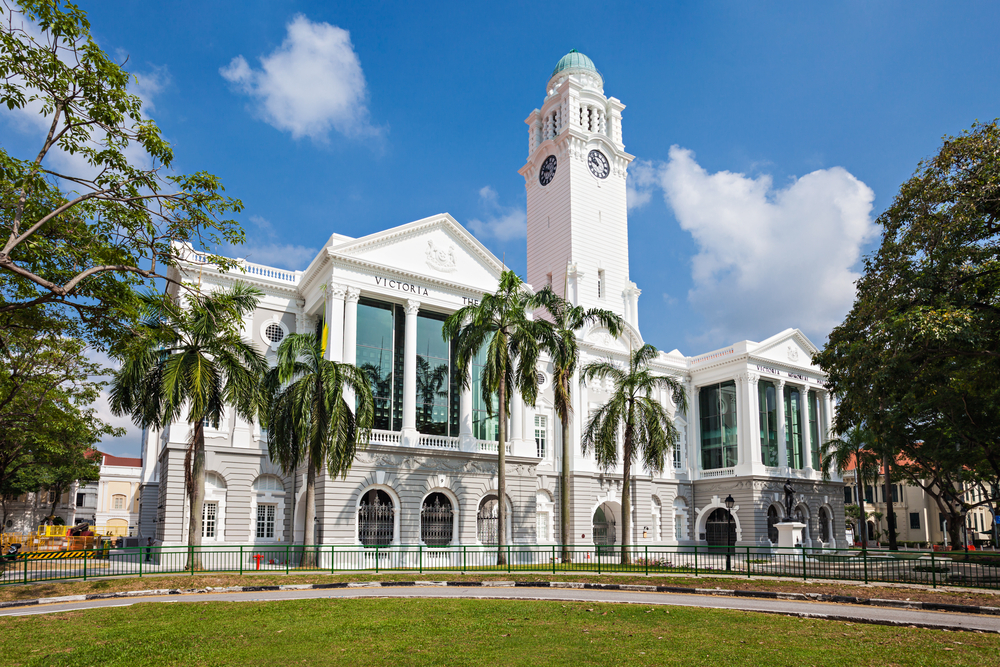 "We want to showcase that you can tour differently with Trafalgar. Too often, we choose to explore the world instead of the hidden gems right in our own backyard. As we wait for borders to reopen safely, we can restart travel here in Singapore and curate unique tour experiences that Trafalgar is well-known for worldwide.
Our guests have a unique opportunity to rediscover Singapore through the lenses of art, culture and heritage. Trafalgar's Near Not Far Staycation tours will allow Singaporeans and residents to gain insider access – such as the opportunity to climb up the clock tower of Victoria Theatre & Victoria Concert Hall, or meet with Violet Oon who will be our 'Be My Guest' host.  As a global travel company, our core value is making a difference to the places we visit.  We are excited that through this partnership with Arts House Limited, we can support the arts community, help people to step back into travel responsibly and give back to local businesses and Singapore's tourism ecosystem, all while ensuring peace of mind with our local expertise, right size groups and enhanced hygiene measures," said Mae Cheah, President for Trafalgar, Asia.  
 Singapore's Heritage Highlights (2D1N) introduces guests to two iconic landmarks of the Civic District – The Arts House, Singapore's oldest government building and Victoria Theatre and Victoria Concert Hall (VTVCH), the grand dame of theatres in Singapore.  Guests will meet Trafalgar's Local Specialist – renowned heritage blogger, Jerome Lim of The Long & Winding Road on the tour of The Arts House* and VTVCH where he will share historical trivia about the two buildings. As the nation's literary arts centre, The Arts House is known for LumiNation festival. This year's edition took place digitally and uncovered Singapore's hidden histories through a series of performances and talks. In a historic first, VTVCH's clock tower will be open exclusively to Trafalgar's guests to visit, and Jerome will enlighten guests about the clock's history and its connection to London's Big Ben.  
Additional highlights include a 'Be My Guest' experience with Violet Oon at the National Kitchen at National Gallery and a guided tour of Kampong Glam to 'Dive into Culture' in the lively neighbourhood that was once home to Singapore's early migrants including the Arabs, Javanese, Bugis, Chinese, and Malay-Muslims. 
 

Trafalgar's

 

enhanced hygiene and physical distancing measures

 include:

 
Ongoing training of Travel Directors in enhanced hygiene and physical distancing procedures and guidance on social etiquette monitoring, to ensure proper standards are consistently met.  Travel Directors are supported and updated regularly by operations teams, to address latest changes and to keep guests informed throughout their trip.  

 
Group sizes will be adapted based on government distancing requirements, ensuring that guests will travel with the comfort of their own personal space.

 

In accordance with guidance from the World Health Organization (WHO) and Singapore Tourism Board (STB), enhanced measures have been introduced to elevate hygiene practices on all coaches.  Drivers have been trained in latest protocols and will disinfect all surfaces including handrails, as well as change air-conditioning filters.  In addition, all coaches will carry hand sanitizer for guest use and supplies of gloves, disinfectant spray, antiviral wipes and face masks will be available.