SKÅL Bangkok President's Message to Members Offers Help for Recovery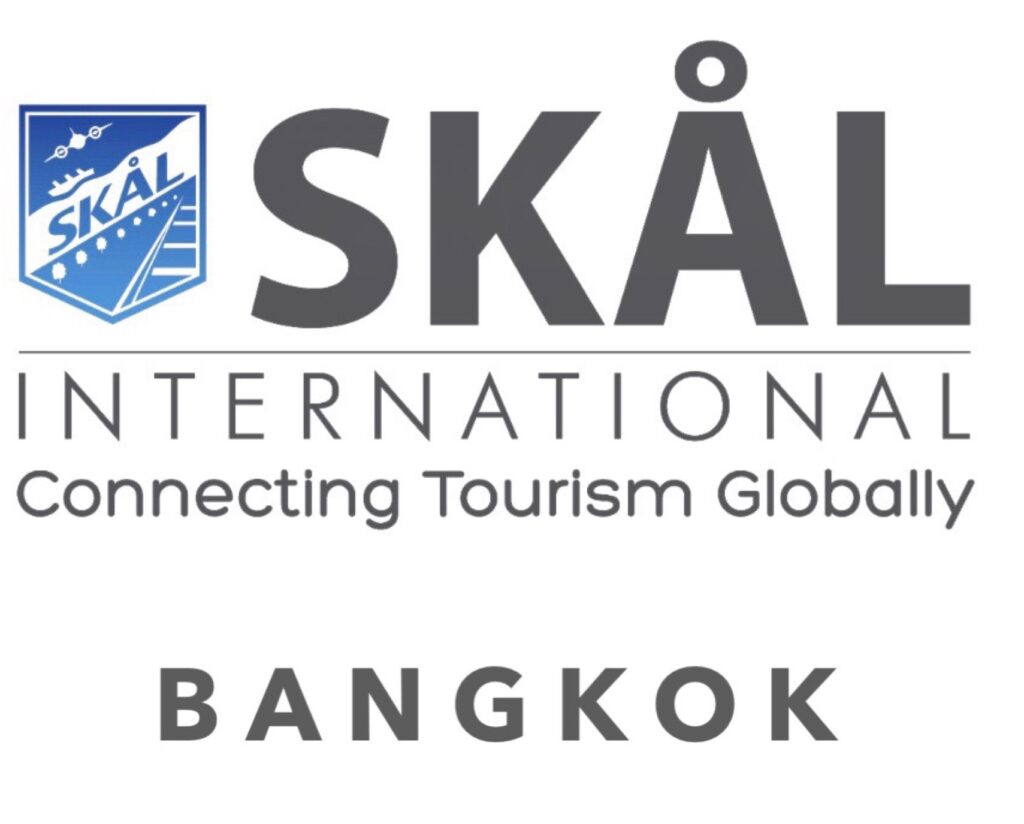 Dear Skålleagues
 Since 1932 when the very first Skål Club was formed in Paris, Skål International has spread to 102 countries in 88 years. Amicale and friendship are at the very core of our association. SKALBKK is 64 years old this year. The Bangkok club was formed in 1956.
Our fore-fathers quickly recognised the importance of the global association's strengthens and international contacts plus "doing business among friends" and its benefits for the travel and tourism industry in Thailand.
During our last meeting at the Sukhothai Bangkok Hotel, Imtiaz Muqbil reminded us that Skål International Bangkok was founded 4 years before TAT and THAI Airways (TG). TAT and TG officially celebrated their 60th anniversary in May 2020. 
This year has been without doubt one of our most difficult and challenging. I have lived and worked in Thailand since the '90s and have passed through many crises. However like all before them, this one will eventually dissipate and we can start to rebuild and recover. 
Being a member of SKÅL is now more important than ever. As the global economy slows down, referral business is set to be even more important next year. Please take every opportunity to connect your business with over 13,500 Skål members worldwide, using our best-in-the-world membership database on the SKÅL website www.skal.org (please log in to access the member dB). 
We encourage all members to use the connection opportunities available through SKÅL to help grow your business. We are happy to help you identify potential customers from within the large SKÅL network and facilitate introductions on your behalf. We are all stronger when we work together.
My main reason for writing is to not only thank you for being a member of SKALBKK but to also ask for your continued support as we move towards the year end and start looking at our plans for 2020. The good news is that fees will not increase next year AND if you pay your 2021 fees by 15 December 2020 you will receive our Early Bird+ discount of 15%.
SKALBKK's Executive Committee is at your disposal to assist and help you in any way we can. A reminder of our teams' portfolios and contact details:
🔹Tom Sorensen Vice President and Memberships Director
E: memberships.skalbkk@gmail.com
🔹Michael Bamberg Club Secretary
E: secretary1.skalbkk@gmail.com
🔹Peter Baines Treasurer
E: treasurer1.skalbkk@gmail.com
🔹Pichai Visutriratana Events Director
🔹James Thurlby Digital Marketing Director
🔹Marvin Bemand Director of Public Relations
🔹Dr Scott Smith Young Skal Director
E: youngskalthailand@gmail.com
Plus myself and IPP Eric Hallin. 
 Our next event is an evening cocktail on Tuesday 10th November 2020. Mark your calendars. A spectacular venue at Centara Grand at CentralWorld's UNO MAS. The views from the rooftop restaurant on the 54th floor are amongst the best on the planet. We have planned a relaxing evening of good food and drinks with good company and AMAZING views. We hope you will join us.
Where: Centara Grand at CentralWorld, UNO MAS 54th Floor
When: Tuesday 10th November 2020 from 17.30 hrs to 21.00 hrs
What: Cocktail Evening Buffet, Wine, Beer & Soft Drinks
Getting There: BTS Station – Chit Lom
Reservations: events.skalbkk@gmail.com
Please remember our latest promotion for members who may bring as many guests as they wish and if they are accompanied by the member, they will all receive the member rate.
Finally may I remind you of our biggest event of the year – our combined SKAL & PATA Annual Christmas Charity Luncheon which will be held on Tuesday 8th December 2020 at the Hyatt Regency Bangkok Sukhumvit ballroom from 11.30 am to 3.00 pm.
As this is a joint event with PATA, we regret there are no walk-ins or payment at the door, advanced reservations with payment are essential. A simple and easy process. Click the reservations link www.bit.ly/37jhUbn for full details and menu choices. 
Hurry book now. Why not reserve a table and have friends and colleagues join in the fun. 
In Friendship and SKÅL,
Andrew J Wood
President
Skål International Bangkok
E: president.skalbkk@gmail.com
W: www.skal.org  
F: visit us on Facebook http://bit.ly/2flGRZX 
M: and  WhatsApp : +66 (0) 81 861 7473
Skål International Bangkok: CLUB OF THE YEAR 2018/2019
Club No.153 | Inaugurated on the 28th September 1956
Vision statement: To be a Trusted Voice in Travel and Tourism
🌎Connecting Tourism Globally