5 reasons why you should stay in the newly-renovated Le Méridien Bangkok
Le Méridien Bangkok is a luxurious 5-star hotel located in the heart of Bangkok, Thailand. The hotel is known for its exceptional facilities, outstanding service, and prime location, making it a favourite among business and leisure travellers alike.
With Bangkok now welcoming international visitors without any travel restrictions, guests can discover a new era of revitalized guest rooms and dining concepts that take inspiration from Bangkok's treasure trove of traditions, artistic culture and upbeat urban vibe.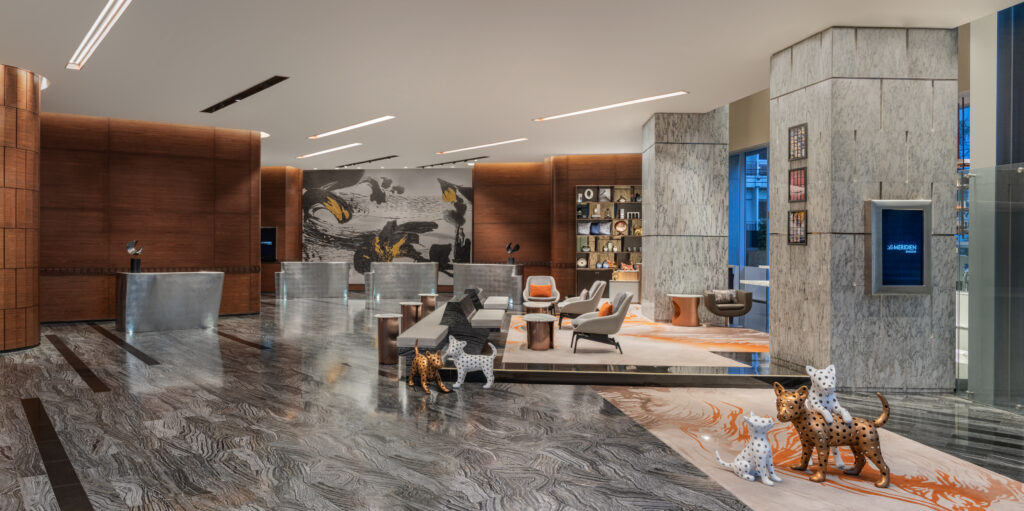 Restrained sophistication
One of the standout features of Le Méridien Bangkok is its recent 100% renovation in every area from the bottom to the top. The hotel's interiors have been revamped with a fresh, modern look that reflects the cosmopolitan vibe of Bangkok. The guest rooms and suites have been fitted with the latest technology, ensuring that guests have access to all the modern comforts they need.
The hotel boasts 282 stylish and spacious guest rooms and suites overlooking the cosmopolitan energy bustling through the surrounding streets, each featuring contemporary design elements and modern amenities such as complimentary Wi-Fi, flat-screen TVs, and minibars. The rooms offer stunning views of the city skyline, and the suites are equipped with separate living areas, making them ideal for families and business travellers who need extra space.
Meet in style
The hotel's meeting and event spaces are another highlight, with state-of-the-art facilities that are perfect for business travellers. The meeting rooms are equipped with high-speed internet and video conferencing facilities, making it easy for guests to conduct business meetings remotely.
The hotel also offers a variety of event spaces, including ballrooms and function rooms, making it the perfect venue for conferences, weddings, and other special occasions. Five fully-equipped meeting rooms and two boardrooms fully adapt to wide-ranging requirements for hosting business events and social gatherings.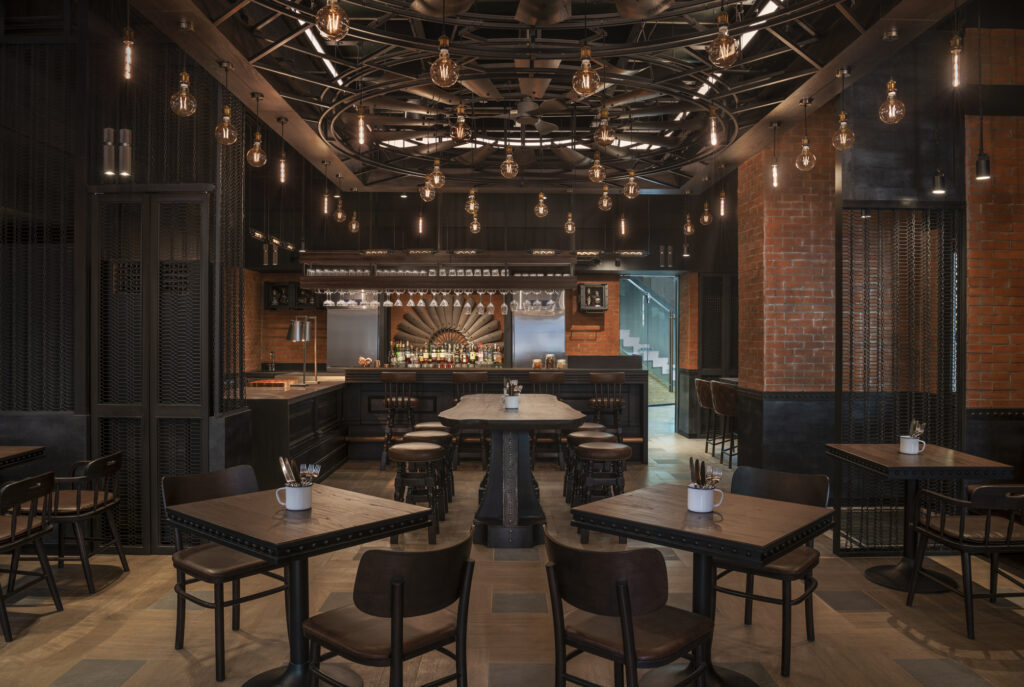 Gourmet dining experience
When it comes to dining, Le Méridien Bangkok has two distinctive restaurants and three bars for inquisitive palates seeking a stimulating gourmet dining and drinking experience. The Rolling Ribs Brew Bar & BBQ is a must-visit for meat lovers, with its mouth-watering barbecue and grilled dishes. Latitude 13 Outdoor, on the other hand, offers a wide range of international and local cuisines, making it perfect for guests who want to experience the best of Thai and international cuisine.
LATEST RECIPE – This all-day-dining restaurant embraces the finest of European and Asian cuisines, much of it prepared live to order. Enjoy Lifestyle Breakfast Buffets featuring cuisine inspired by the iconic Mediterranean enclaves of Nice and Portofino all the way to the essences of Asia. For everyone who loves to lunch in downtown Bangkok, Latest Recipe reveals its "La Cantine" brasserie-style alter ego with selections of appetisers, mains and desserts freshly prepared at live stations for diners to choose from.
ROLLING RIBS BREW BAR & & BBQ – Rolling Ribs Brew Bar & BBQ serves Memphis barbeque, famous for its pork variations. Fuel your Bangkok adventures with its smokehouse grill menus accompanied by devilishly delicious sides + desserts. International and local beers are offered on tap. Plus, canned and bottled beers, crafted cocktails and whiskeys. Opened daily, except on Mondays, 17:00 – 23:00.
TEMPO – Amid a homage to mid-century art + design, explore signature cocktails, wines and spirits perfectly paired with varieties of snacks and plant-based menus.
LATITUDE 13° – Brighten your morning with Illy Coffee, freshly baked pastries and cakes. Then allure yourself with refreshing drink + light snack throughout the day. Do not miss Bomboloni, Le Méridien Bangkok's signature sweet.
PLUNGE – Outdoor by the pool, Plunge is the ideal location for a leisurely snack and casual lunch.
Exciting amenities
For those looking to relax and unwind, The Onsen is a must-visit. The 30-square-metre bathing area includes a dressing room and bathroom along with the actual onsen bath. The bath is filled with water rich in specially selected high-quality health-giving minerals imported from Japan. Precise formulas change in harmony with the seasons. The Onsen is open to private bookings of a maximum of two people at a time.
Le Méridien Club is another outstanding feature of the hotel. This exclusive lounge offers a variety of amenities and services, including complimentary breakfast, afternoon tea, and evening cocktails. The lounge is ideal for guests who want to relax and enjoy the company of other like-minded travellers.
Superb location
The hotel's location in the heart of Bangkok is one of its greatest assets. It is situated close to the business district, making it ideal for business travellers, and is also within walking distance to some of Bangkok's most famous nightlife areas. Guests can enjoy a 1-minute walk to Patphog Night Market, which is famous for its street food and souvenirs or take a 4-minute MRT ride to China Town, one of Bangkok's most vibrant and exciting neighbourhoods. The hotel is a few minutes walk to Sala Daeng BTS and Sam Yan MRT stations making it a perfect jump-off point when exploring the city.
Overall, Le Méridien Bangkok is a truly exceptional hotel that offers an unparalleled experience to its guests. From its modern facilities to its excellent location and outstanding amenities, this hotel has everything you need for an unforgettable stay in Bangkok. Whether you're in town for business or pleasure.
For more information, please contact 02 232 8888 or email reservations.lmbkk@lemeridien.com