Sanya, China – Star Cruises, "The Most Popular Cruise Line in Asia" will transform SuperStar Gemini into a floating hotel from 7 to 16 February 2018 at Sanya Phoenix Island International Port where guests can experience a unique Chinese New Year through a selection of special offers and programs.
Sanya Phoenix Island, also known as the "Dubai of the Orient" is located at the centre of the Sunshine Coast of Sanya Bay Resort, one of the top international island resorts integrating dining, entertainment, leisure, vacation and retail. Guests can not only take in the futuristic man-made landscape of the island but also the breath-taking natural environment of Southern Hainan Island.
"In response to market demands, Star Cruises is now introducing the first-ever Floating Hotel concept in Sanya to provide a unique holiday experience with inclusive dining and entertainment," said Mr. Ang Moo Lim, president of Star Cruises.
For the holidays, guests onboard SuperStar Gemini can enjoy exclusive access to a series of festive programs including a romantic Candlelight Valentine's Day Dinner at Sea, Lunar New Year Reunion Dinner at Sea, world-class arts and magic performances, Junior Cruiser Program and Senior Cruiser Program, all on a complimentary basis.
Star Cruises' chefs will tantalize palates on SuperStar Gemini via 11 signature restaurants, such as the Taipan Chinese Restaurant featuring traditional Chinese cuisine, Bella Vista Western Restaurant serving Eastern and Western delicacies, Champ's Bar offering an open-air poolside experience, as well as The Oceana Barbecue Restaurant with International cuisine and a barbecue buffet.
Guests will also thrill to SuperStar Gemini's signature world-class entertainment and amenities, including the dynamic stage production Circus; a Magic Show by Ezker Emparanza, one of Spain's top magicians; a comedy show by Fabulous Chan; and more – all showcased at the Stardust Lounge with seating for over 600 guests.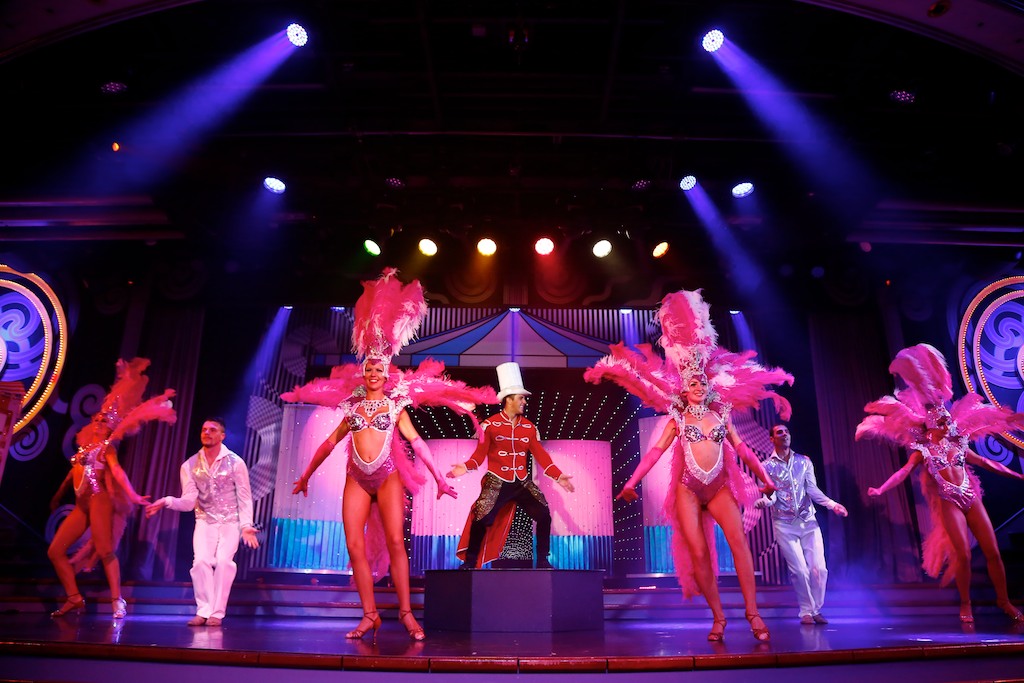 Measuring 230 meters long and 29 meters wide, and weighing in at 50,764 gross tonnes, the 13-deck SuperStar Gemini features 765 exquisite suites and staterooms that can comfortably house up to 1,530 guests – with accommodations ranging from Executive Suites for a special luxury holiday to Balcony and Oceanview Staterooms for unparalleled views of the South China Seas.
SuperStar Gemini's Floating Hotel Package starts from RMB 500 per night, inclusive of daily buffet breakfast for two, complimentary access to world-class entertainment shows, fitness club and swimming pool, as well as thematic activities including the Junior Cruisers Program and Senior Cruisers Program.