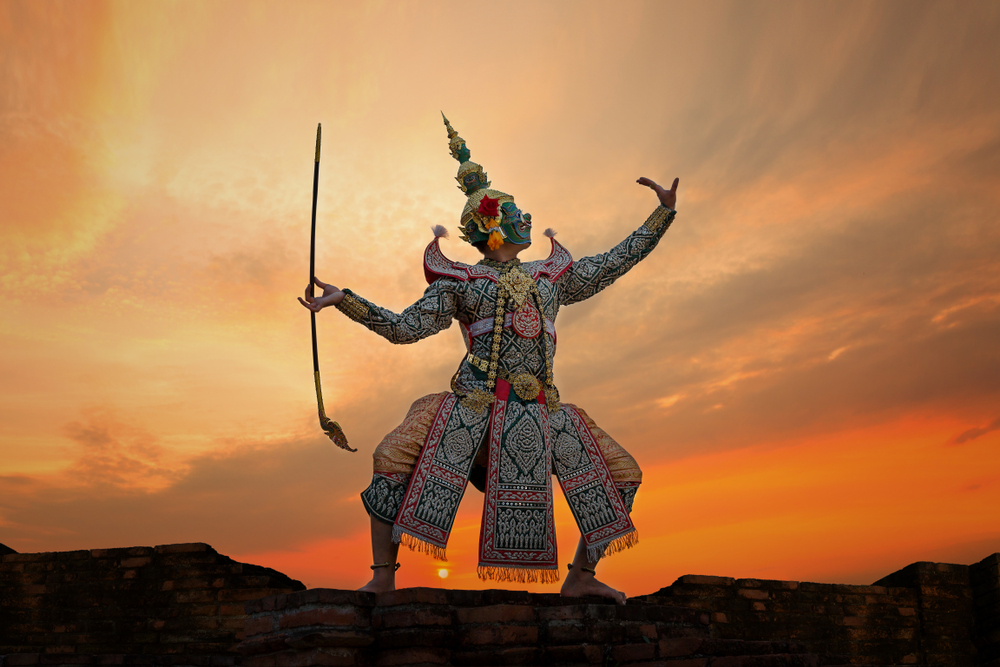 Great news for UK travellers as Thailand is off the red list, which means fully vaccinated travellers arriving in the UK from green list countries no longer need to do a pre-departure test, but must still book and pay for a day two PCR test.
"After much speculation this week we are so happy to see Thailand come off the UK's travel red list. It's a very timely boost for Thailand's travel industry. We're heading into peak season with our best weather ahead, particularly along the Andaman coast and insights from our UK tour operators tells us there is huge interest in travel to Thailand and 1,000's of postponed holidays set to be rebooked both for immediate winter sun getaways and departures in 2022. Today's announcement gives travellers the much-needed confidence to (re)make travel plans" said Ms. Chiravadee Khunsub, director of Tourism Authority of Thailand (TAT), UK & Ireland.
Sandbox success
This is a key moment for Thailand as it has been open to international travellers, including the UK & Ireland, since 1st July under a 'Sandbox' initiative which has proven very successful. To date, 41,000 travellers have arrived in Phuket alone with just 135 positive Covid-19 cases detected proving to visitors and locals alike that it is safe to return to international travel. "One of the UK's most popular holiday destinations (welcoming around 1 million Brits per year pre-Covid-19) this is really positive news for the Thai tourism industry and has given us much hope for a positive end to the year" added Khunsub.
Before Thailand was moved to the UK's travel red list British arrivals accounted for around 20% of 'Sandbox' arrivals, the 2nd source market into Phuket. The 'Sandbox' initiative, to date, has generated $75,000,000 (2.5 billion Thai Baht) for Thailand's economy with projected revenue of $325,000,000 by the end of 2021. "The UK market is expected to contribute around 20% to this which is why we're so delighted with the news today" continued Khunsub.
Where can i go in Thailand?
Since October 1, Thailand has eased its entry requirements further still making it even more accessible to those looking for a holiday this year. All arrivals to Thailand must start their itinerary in a 'Sandbox' location* for a minimum of 7 nights (reduced from 14) before being able to visit any other part of the country at their leisure.
"It is now possible for travellers to enjoy classic Thailand itineraries again such as Phuket – Bangkok – Chiang Mai and experience beaches, the capital city and the mountainous and rural north. This gives tour operators and British travellers much more choice and flexibility now and opens up island-hopping opportunities and multicentre itineraries again" said Khunsub.
Travellers must stay in SHA+ accommodation for the first 7 nights of which there are over 5,000 approved hotels listed ranging from budget stays to luxury. Travellers have freedom in their chosen arrival destination and are free to spend time at the beach, sightsee, take day trips and tours and dine out (they are not confined to hotel quarantine).
A two-week itinerary this winter, for example, could include 7 nights Phuket followed by 3 nights Bangkok and 4 nights Chiang Mai.
*Current Sandbox locations
Fully vaccinated travellers can arrive in Phuket, Surat Thani (Ko Samui, Ko Pha-ngan, and Ko Tao), Phang-Nga (Khao Lak and Ko Yao) and Krabi (Ko Phi Phi, Ko Ngai, Railay Beach, Klong Muang, Tubkaek) via the current 'Sandbox' programmes and must stay for seven days (reduced from 14) before being able to move on to other parts of Thailand at their leisure. It also means that fully vaccinated tourists can now travel straight to beach resorts such as Phang-Nga and Krabi upon landing in Phuket (where direct flights into Krabi are not available).
Back to Bangkok
From November, Thailand's reopening plans will extend further still (exact details TBC) with other popular locations becoming accessible entry points meaning travellers can arrive and start their itinerary in the likes of Bangkok, Chiang Mai and Hua Hin. By the end of the year, a large proportion of the country will be accessible including historical sites such as Ayutthaya, Chiang Rai, Sukhothai and hidden gem beaches such as Khanom, Trat and Trang.
Visa extension
TAT has also just announced a one-year extension of the 'special tourist visa' (STV) scheme for long-staying visitors until 30 September 2022 which allows long stays from 90-270 days. "We've seen a good uptake in the STV visa from students to digital nomads and retirees all wanting to spend quality time in Thailand. We're so excited to welcome British travellers back and see them enjoying our amazing Kingdom again and all it has to offer – not just our beautiful beaches but the delicious Thai food, national parks, wildlife, cities, shopping, wellness and of course our famous Thai smile welcome" concluded Khunsub.
Main requirements for quarantine-free travel
Proof of full Covid-19 vaccination is required
Obtain a Certificate of Entry (CoE) before departure
Travel insurance with Covid-19 cover
Download the Thailand Plus tracking app before departure and upload the required information
Must arrive at a 'Sandbox' location for 7 nights (until further notice) before travelling onwards around Thailand
Present a negative PCR test result (issued no longer than 72 hours before departure)
Take a PCR test on arrival and on day 6/7 before onwards travel around Thailand
Stay at an SHA Plus accommodation/hotel (this is accommodation/hotel with enhanced safety protocols and where at least 70% of staff have been vaccinated)