Thailand second favourite destination in Muslim tourism market set to reach US$300 billion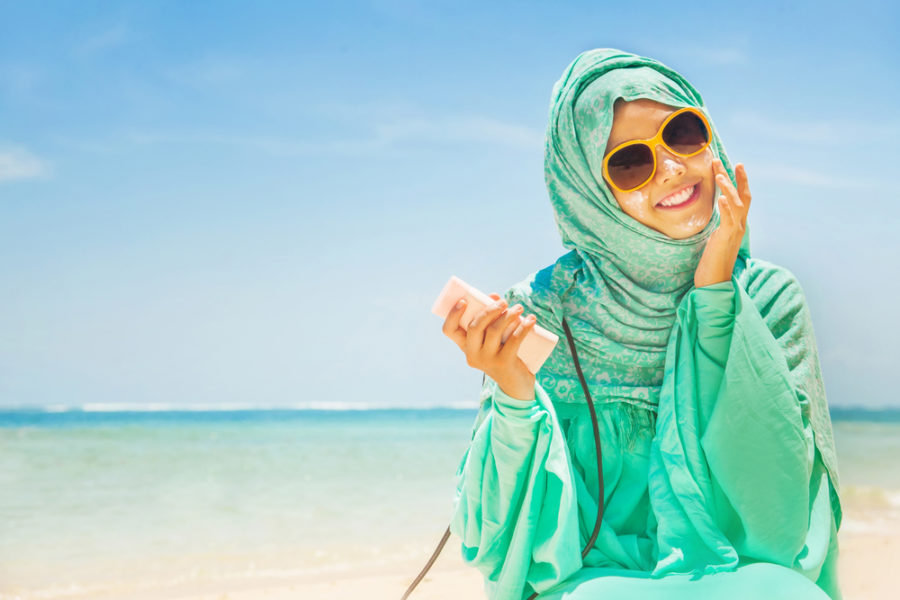 Repeating its performance from last year and 2016 as runners-up in the Mastercard-Crescent Rating Global Muslim Travel Index (GMTI) most Muslim-friendly travel destination — outside of the Organisation of Islamic Cooperation (OIC) – Thailand has compounded its attraction to Muslim travellers by retaining its spot on the podium next to first-placed Singapore in 2018.
The achievement was made even sweeter with Thailand also climbing two places up to sixteenth, when compared against all 130 countries (both members and non-members of the OIC) included in the report.
Why? Much of the improvement has been attributed to recent efforts by Thailand's tourism stakeholders in broadening the availability of halal restaurants as well as targeted promotion of Thai destinations, like Koh Poda (below) to Muslim tourists. Reflecting a broader trend for Asian travel for the group – with Japan and Taiwan made it into the top five (non-OIC) for the first time.
Srisuda Wanapinyosak, deputy governor of international marketing (including Europe, Africa, the Middle East and Americas), for the Tourism Authority of Thailand (TAT) said: "Thailand offers something unique and exciting for every type of visitor from across the world. With an array of clear water and white sand beaches for those looking to relax, to world-class wellness retreats for those looking to re-charge, to some of the most stunning temples and cultural sights in the world. Not to mention, the vast array of food from a Michelin star street food vendor to upscale Thai restaurants and an array of other cuisines.
Thailand also offers travellers a vast number of accommodation options with everything from 5-star family-friendly hotels with halal options to boutique hostels for solo travellers."
The index also confirmed that the Muslim travel market will continue its rapid growth with the sector expecting to reach a whopping US$220 billion in 2020 and US$300 billion by 2026.
Commenting on the report's figures Donald Ong, country manager for Thailand and Myanmar at Mastercard, said: "In 2017, there were an estimated 131 million Muslim visitor arrivals globally – up from 121 million in 2016. This is forecasted to grow to 156 million visitors by 2020, representing 10% of the travel segment. Muslim visitor arrivals in Thailand were estimated to be 3.6 million, approximately 10% of the tourists to Thailand in 2017.
Thailand is catching up to the leaders in attracting Muslim visitors as government initiatives, such as the National e-Payment Plan and Standardised QR Code, make travelling safer and more convenient for more diverse international visitors,
"Thailand is already ranked second among non-OIC countries as our growing tourism industry taps into this increasingly important market segment," he added.