Three-quarters of Americans all in for a summer vacation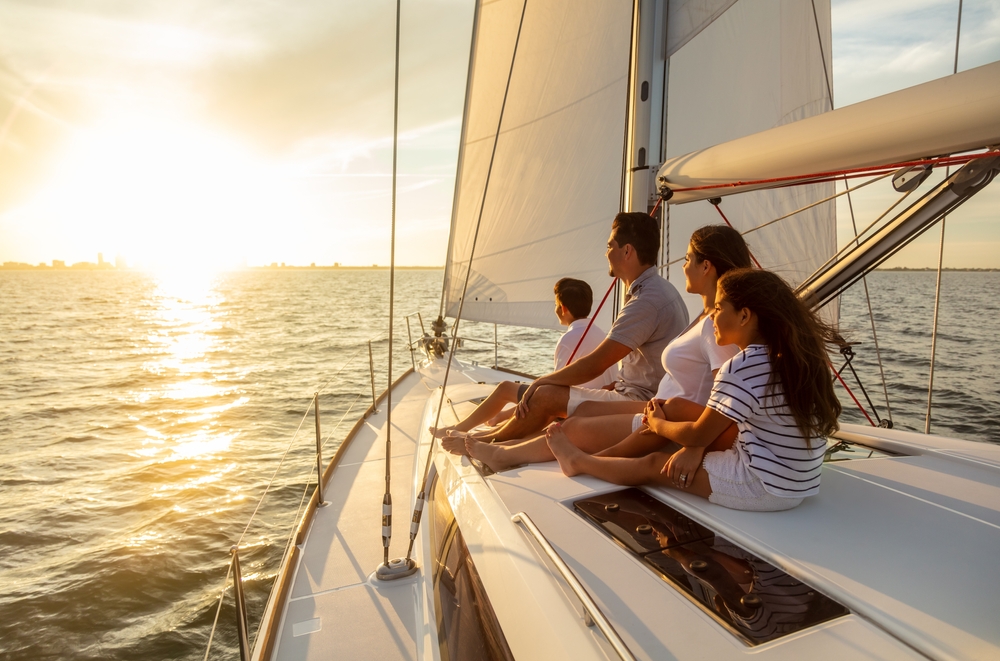 Americans are taking a no-holds-barred approach to summer vacations this year and prioritizing their PTO days. Allianz Partners USA's 15th Annual Vacation Confidence Index* reveals that consumer vacation confidence is continuing its three-year trend with 61% of Americans intending to book a summer trip of 100 or more miles away from home for at least a week (up one point from last year, 19 points since 2019). The survey also revealed three-quarters (74%) say that an annual summer vacation is important, up 14 points since 2019.
"Since the pandemic, a paradigm shift has occurred in the American consumer's mindset around the importance of taking time off to recharge and the invaluable benefits a vacation offers," said Daniel Durazo, director of external communications at Allianz Partners USA. "This switch has propelled Americans' confidence in taking a vacation to its highest point in our 15-year survey and indicates a new standard commitment to travel."
While down two points from last year, Americans ages 18-34 are the most confident (67%) they will take a summer vacation, compared to 35-54 year olds (64%, no increase year over year) and 55+ (53%, up 3 points).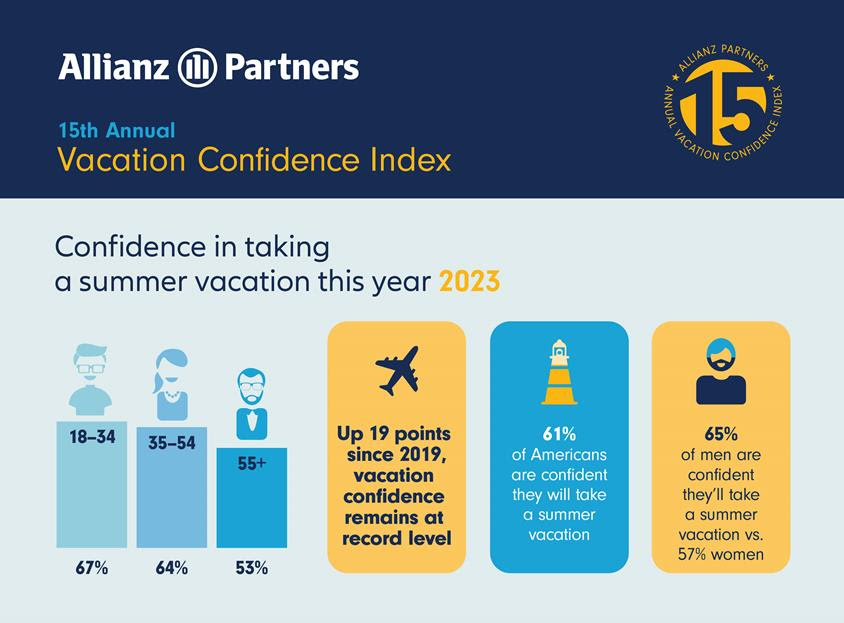 Men (65%) are more likely than women (57%) to express confidence in a summer getaway. Income plays a factor as well – 75% of Americans whose household earns more than $100,000 a year are confident they will take a summer vacation, compared to 59% who earn $50,000-$100,000 and 48% of those who earn less than $50,000.
Financial considerations were also most frequently cited among those not taking a summer vacation – tracking the same from last year, 57% of respondents said they "did not want to spend the money," a sentiment that the 35-54 year-old demographic echoed more emphatically (67%) than their younger (18-34, 54%) or older (55+, 51%) counterparts.
One in eight (13%) found "taking time off from work" to be a barrier to taking a summer vacation, up two points from last year, and interestingly fewer people found that "planning a vacation is stressful or time consuming." Down three points from 2022, 7% of respondents cited stressful planning or time constraints for their lack of confidence, the dip perhaps fueled by the easing of travel restrictions and entry requirements, an increase in travel planner resources to help streamline the process, or the blurring of lines between business and leisure travel.
The Vacation Confidence Index has been conducted each summer since 2009 by national polling firm Ipsos Public Affairs on behalf of Allianz Partners USA. A vacation is defined as leisure travel of at least a week to a destination at least 100 miles from home.
Allianz Partners offers travel insurance through most major U.S. airlines, leading travel agents, online travel agencies, hotel companies, cruise lines and directly to consumers..