Tips for Traveling in 2022
Contributors are not employed, compensated or governed by TD, opinions and statements are from the contributor directly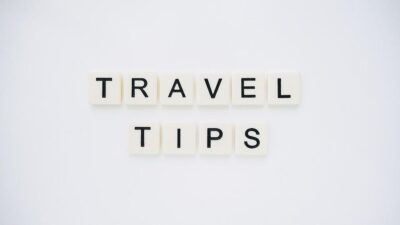 Traveling is back on the cards to the delight of many around the world after waiting endlessly for the green light post-pandemic. While things are slowly getting back to whatever normal is now, the world is still forever changing, and there are a few tips that can help you get back on your feet and back in the air this year.
If you are interested in traveling this year and want to know some top tips, then read on to find out more.
●      Get Planning
There is no point leaving anything up to the last minute with traveling, but in the same vein, anything could change at the last minute. The argument for planning right now is that pretty much everyone and their mom wants to go on holiday. So, not only can you expect things to book up fast, but you can also expect the frustrating queues and sold out parking, extra luggage, flights, and anything else you can think of.
If you can plan far in advance, you might be able to avoid some of the stresses and strains of going on holiday, which could now be magnified significantly, it is going to be a much easier journey for you and therefore a much nicer holiday experience.
It is also worth having an idea about any activities you want to do so you can make sure they are not booked up for when you get there. Check out things to do in Denver for some travel inspiration.
●      Check the Rules and Get the Info
There is little point now in assuming that the rules are the same for everyone in every different country because a whole host of things have changed in the past few years. If you are coming from the UK, there are now many differences that you need to know when flying to any part of the EU that were not a requirement before. You will also find that different countries have different rules on vaccination requirements and isolation periods – so do not get caught out just because your country or state is doing something different due to coronavirus travel restrictions. Always check essential information before you head off to avoid any issues.
●      Be As Flexible as You Can Be
Flexibility has always had the opportunity to serve us well when it comes to getting a better vacation deal or making traveling a little easier on the pockets, and that is one tip that has not changed. If you are able to be flexible on your dates, not only will you miss the rush and chaos in the peak seasons, but you should also be able to save a significant amount of money too. If you keep your eyes peeled, and are able to leave for a vacation at a moment's notice, then you could find yourself going on a longer break at the same price as a shorter trip or even get yourself a swish upgrade for no additional cost. The more flexible you can be, the more likely that these opportunities can present themselves to you.
Click to read the full story: Tips for Traveling in 2022 | eTurboNews