10 travel trends we may see in the US in 2019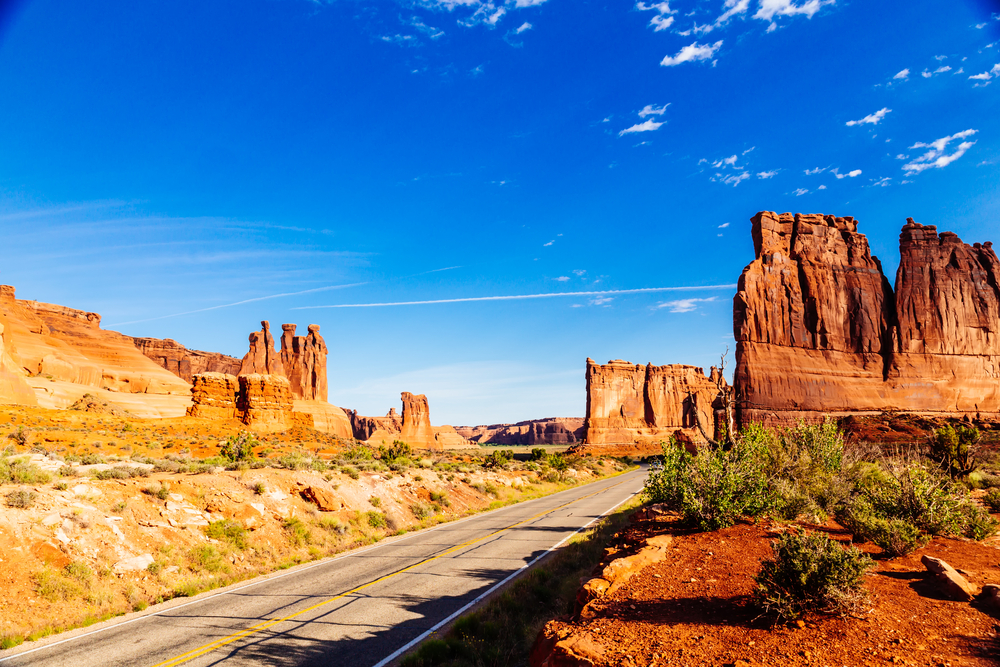 There is no denying that the way we travel is changing, and it is changing rapidly. 2018 marked the year of new routes, new hotel openings, fuelled by more people embarking on travel.
Visit The USA, an extension of Brand USA, the destination marketing organisation for the United States, reveals some of the travel trends in the US predicting that more flight routes will emerge making all corners of America accessible, new sports will encourage travellers, and going solo will be a trend.
Below are the top travel trends that we will most likely see in 2019, according to Visit The USA.
Strengthening existing airline routes
Following a long list of new flight launches in 2018, 2019 will see airlines strengthening their routes and increasing flight regularity. This goes for domestic and transatlantic flights. For example, British Airways' London to Nashville flight which will be increased from a three-times-weekly service to a daily service in summer 2019 – the airline's fastest new route to increase to a daily service in 10 years.
Delta is also increasing travel options to the US from summer 2019 with a daily flight from London Heathrow to Portland International Airport (up from the four-times-weekly flight) which is the only nonstop link from the UK, plus a daily service to Detroit's Wayne County Metropolitan Airport. In March 2019, Virgin Atlantic will introduce a double daily route for the UK's shortest transatlantic route between London Heathrow and Boston.
LCCs offer long haul flights
More low-cost carriers will offer long haul flights. Norwegian Air and WOW air are making travel to the US more affordable with cheap long haul flights.
Norwegian increased its service of London to Fort Lauderdale flights, improving access to Florida's east coast and theme parks, while December 2018's new seasonal route from Wow Air, which links London and Orlando three times a week until April 2019, has made the region more accessible for those travelling on a tighter budget.
Epic road trips
The US has long been synonymous with epic road trip holidays, but 2019 will see an alternative way to gain momentum: the camper van. RV holidays have been a favourite for Americans for decades, but thanks to #vanlife – one of the biggest wanderlust-inspiring hashtags on Instagram over the last few years – holidaymakers have also started to take note.
The hashtag sees couples, solo travellers and families pack up their belongings and live out of a van or RV, with the US front and centre of the awe-inspiring pictures. It's increasing interest in RV and camper van trips, with the US being the perfect playground for initial adventures.
More luxury hotel openings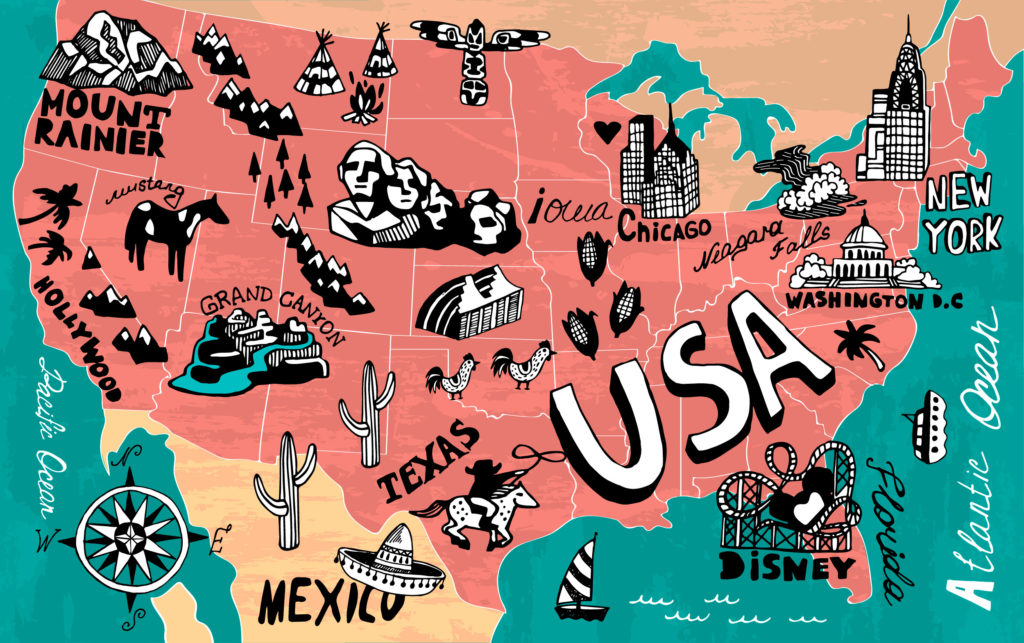 There are a huge number of luxury hotel launches in the US throughout 2019. Chicago will welcome the opening of Nobu Chicago and the Hoxton Chicago (both opening in the up-and-coming meatpacking district), while Nashville will see the opening of Richard Branson's Virgin Hotels Nashville, which will open in the historic Music Row neighbourhood in December 2019, with the Margaritaville Nashville Hotel due to open in the SoBro neighbourhood in autumn 2019.
Other stylish city openings will include the West Hollywood Edition, Hard Rock New Orleans, and the first Shinola hotel, which will open in Detroit. California will also see a host of luxury openings, with hotels ranging from the Four Seasons Napa Valley to the Rosewood Miramar Beach.
Surfing USA
Following the announcement that surfing will be recognised as an official sport in the 2020 Olympics, all eyes are on America's hottest surf destinations. The sport has quickly been gathering global recognition over the last decade as a fun way to enjoy the ocean, with physical and mental benefits to boot.
Popular California surfing destinations will thrive: Huntington Beach, halfway between Los Angeles and San Diego and officially dubbed Surf City USA, it is the site of the US Open competition, and many of the city's schools offer surf lessons as standard.
Meanwhile, two wave parks constructed with state-of-the-art technology to create artificial waves now exist in Texas, with more to follow elsewhere – meaning surfing is no longer just the domain of coastal cities.
Music-inspired travel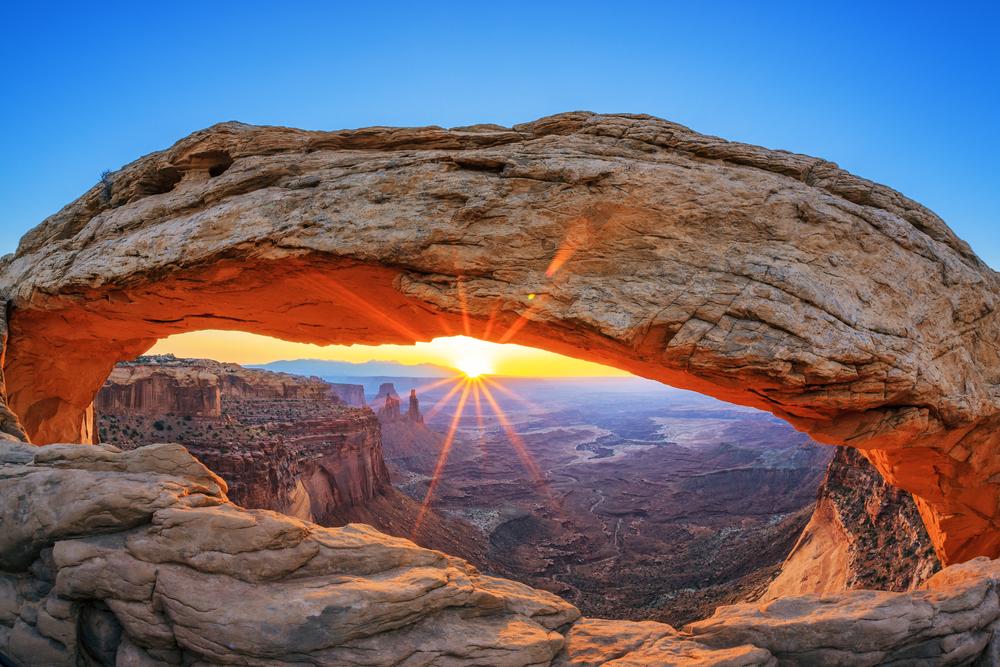 Music continues to be a key driver for travel to the US, whether it's visiting for live concerts, or on pilgrimages to iconic music cities. New British Airways flights into Nashville and New Orleans over the last few months have opened up the Deep South.
The increase of services to Nashville is set to make the city an even more popular destination for music lovers, particularly with new behind-the-scenes music experiences with Imagine Recordings, and the first-ever guided Music Row Walking Tour, which takes in prolific recording studios and publishing houses, launching in 2018.
Packrafting goes mainstream
Packrafting – travelling by an inflatable raft that folds away into a backpack – is one of the coolest new ways to travel and reach undiscovered parts of the world, and the sport is already a firm favourite among US locals (the American Packrafting Association reports that 76% of its members picked up the hobby in the last few years).
While packrafting is relatively unheard of in Europe, US states are filled with packrafting adventures. Visitors can paddle through the Wrangell-St. Elias National Park in Alaska with Kennicott Guides, or see the Grand Canyon National park on six-day hiking and packrafting trip with Wildland Trekking in Arizona. The method of travel is set to become even more popular in 2019, as travellers look to discover harder-to-reach terrain.
Food halls are the new food trucks
We have seen food trucks rise into fame and it will remain popular with locals and visitors. However, food halls are bound to change the scene. Food halls (as opposed to food courts) are often cool and contemporary settings, with modern furniture, neon signs, and food outlets from some of the city's top chefs – ensuring a quality and inexpensive dining experience.
According to a report by commercial real estate firm Cushman and Wakefield, there were about 70 food halls in the country in 2015. By the beginning of 2020, it's estimated that this figure will have tripled.
Solo travel and sharecations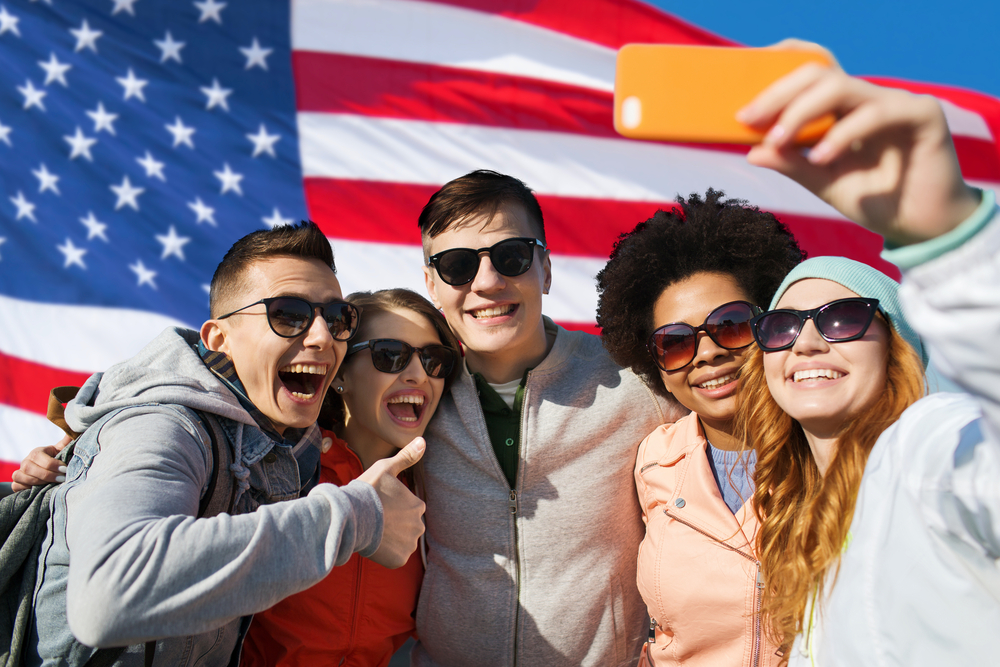 Solo travel will continue to increase in popularity in 2019, with several companies and hotel groups easing booking and comfort for solo travellers – from Busabout, hop-on hop-off coach trips, to cool new hostels making solo travel affordable, without a single supplement. Coinciding with the trend for solo travel in the US is the rise of the sharecation.
Intrepid Travel reports that the group's US trips are more popular with solo travellers than any other destination – in 2018, 70% of passengers on Intrepid Travel's US trips travelled on their own (popular tours included Los Angeles, Las Vegas and Hawaii).
Holidays on horseback
Next year sees the launch of several new luxury ranch-style retreats that will put horse riding at the front and centre of their activity program.
The Lodge at Blue Sky in Utah and Bishop's Lodge in Santa Fe are just two of the retreats, while tour operator Ranch Rider reports on the trend of using horse riding as part of a wellness regime, thanks to its ability to clear minds and reduce stress. The company's yoga and riding retreat in Arizona is returning for a second year in a row thanks to demand from travellers.