Travelport CCO responds to Travel Daily CEO's GDS analysis
Our article last week caused quite a stir, it seems. The Travelport team got in touch and wanted to argue their corner, and in the name of fairness, we are happy to publish their response below. Stephen Shurrock, Travelport's executive VP and chief commercial officer, writes:
Rather than asking if Travelport's business has fallen too far behind, TDM should really be asking what can stop the resurgence of our business.
If you use air market share to analyse Travelport, you'll miss the fact that our international and "away" business is resilient. Nearly 75% of our travel commerce platform revenue comes from international markets and the more profitable "away" bookings account for 67% of our revenue.
Also, around 90% of our profitability comes from our International Air and Beyond Air products.
We're delivering against our strategic objectives and the strong underlying growth in our business is enabling us to make focused technology investments which are driving the signing and onboarding of new customers on both the supply and demand sides of the industry.
That's why our CEO Gordon Wilson told analysts on our Q1 results call earlier this month that we have enjoyed a strong start to the year.
We reported numbers ahead of consensus and our industry-leading content, combined with our search response times and the implementation of our next generation of APIs has resulted in our online travel agency volumes growing at twice the market rate this quarter.
"Reported revenue growth in 2018 of 4-6%"
Whilst we are indeed overcoming a significant loss of a Pacific-based agency, our stable air revenue in the first quarter and flat air market share quarter-on-quarter, demonstrate that we are overcoming the volume and revenue impact of that loss.
We have guided to reported revenue growth in 2018 of 4-6% – and that is inclusive of the agency loss of $85m or 3.5%. In Q1 we realised 4% growth, inclusive of a 5% negative impact of the agency loss. And we are achieving this with a record pipeline of recent gains – from both online and corporate channels – including among some of the biggest agencies in the world.
For example, we recently renewed and expanded a long-term partnership with Priceline.com in the United States. Throughout the past two decades, Travelport and Priceline have worked together to make the process of buying and selling travel easier for customers seeking great travel deals.
Priceline paid tribute to the relationship saying "Travelport has proven to be a valued partner over the last twenty years in helping Priceline customers find and book the best deals."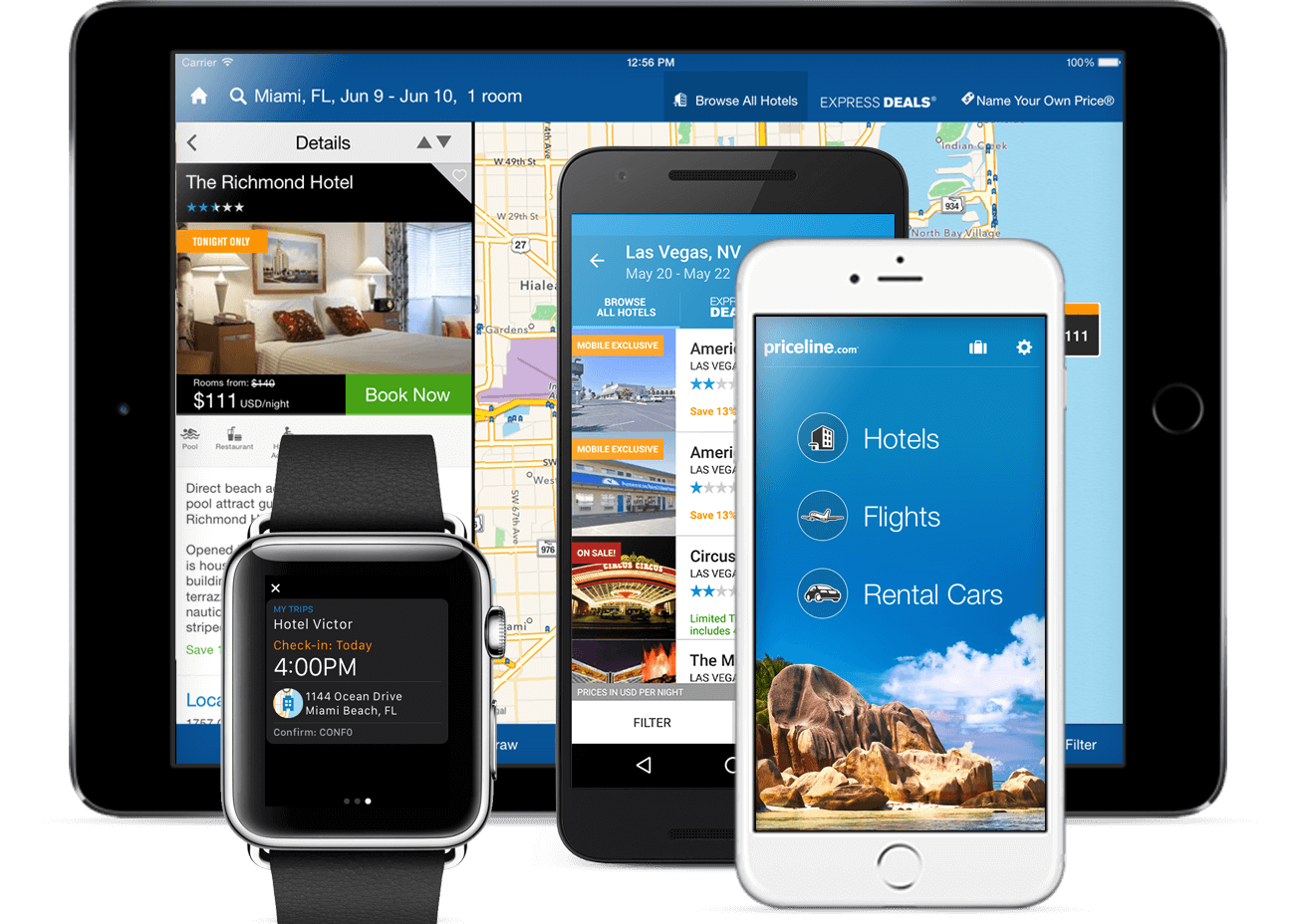 We are doing this thanks to a combination of content, speed, bookability, relevance and APIs that are key factors determining our success in the marketplace.
Furthermore, Travelport is the clear content leader with five times as many airlines' merchandising on our platform compared to our nearest competitor and 650,000 hotel properties available. Our c$850m investment in our distribution platform in the last five years is twice as much as our nearest competitor.
"The only GDS operator with IATA NDC Level 3 status"
And we have leadership in technology. Our tech team has been busy at Travelport Live in the USA this past week showing our customers how AI and our hybrid cloud and other solutions will continue to mean an enhanced booking experience for our partners.
As the only GDS operator with the required IATA NDC Level 3 status needed to roll out this technology, we are also gaining valuable insights through our pilot programmes with partner airlines and agencies to use our first-mover advantage to build success and pioneer the industry standard in this new era of air retail.
So reports of Travelport's supposed demise since the 90s are clearly exaggerated. It has gone from strength to strength and I believe it will continue to do so.