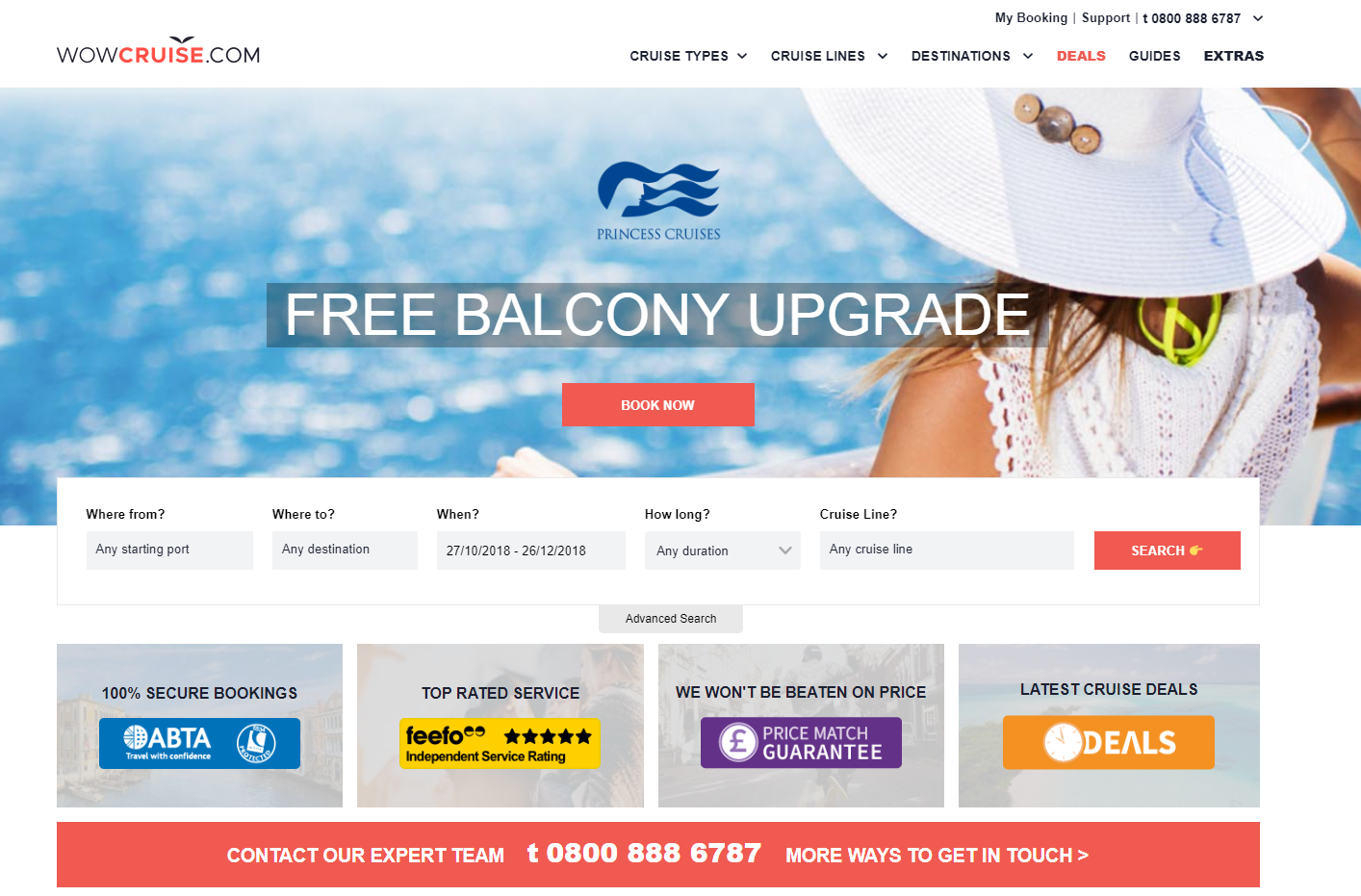 Welsh cruise travel agency WOWcruise has partnered with travel technology specialists Traveltek to launch a new website, giving customers the ability to search and book cruise packages online for the first time.
The new site was created by Traveltek's in-house digital development team and capitalises on UX design principles to ensure the booking journey is seamless for WOWcruise's customer base.
"Book-ability, speed, integration and ease of use"
Managing director at WOWcruise, George Johnson, said: "We wanted to work with a well-established company. Key criteria in our partner selection process were book-ability, speed, integration and ease of use, all of which Traveltek has delivered.
"Bringing to life an online booking website has been one of our biggest challenges to date. It was a far greater task than we bargained or planned for. But combining the dedication and tenacity of the WOWcruise team with Traveltek's knowledge and expertise, was definitely the right way to go.
"We're delighted with the look and feel of the site, and being the newest innovation into the market, WOWcruise.com now stands head and shoulders above the rest of the field. Exciting times!"
"Building travel websites for almost 20 years"
Commenting on the project, Traveltek CTO, Kenny Millar, added: "When people hear the name Traveltek, they automatically think of booking software and it's true that's our forte. Perhaps lesser known is the fact that we've been building travel websites for almost 20 years.
"Our in-house design team boasts unrivalled expertise, delivering creative solutions to user interface problems and working in close partnership with our clients to ensure their brand vision translates well to the web. WOWcruise.com is a great example of the work our team can turn around in a relatively short period of time and we're delighted to have been chosen as their partner of choice."
Here at TD, we put our best efforts to provide the latest and most valuable content to our readers. It is a true labour of love - where we work hundreds of hours each month - to make sure we offer meaningful content. If you value what we do, please consider a donation of any amount.
This would mean the world to us! Thank you and click here to proceed!