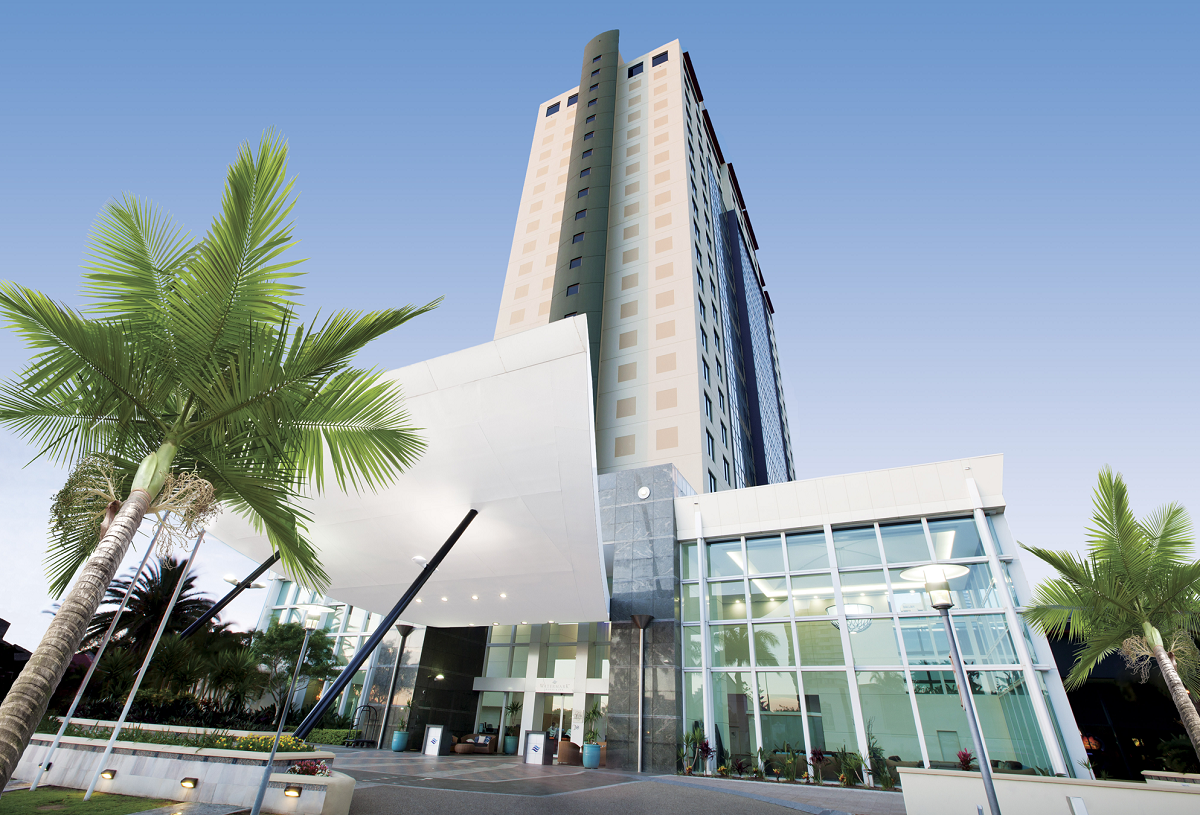 IHG (InterContinental Hotels Group) has opened the first hotel for its new upscale hotel brand: voco, five months after it was launched. Owned by Australian property investment firm SB&G Group and located on the shores of Australia's Surfers Paradise, voco Gold Coast is now open for guests.
voco, inspired by the meaning 'to invite' or to 'come together' in Latin, will feature public spaces of that emphasise this social element. The Social House Café, which collectively houses a bar and lounge within the venue, aims to offer a space for everyone.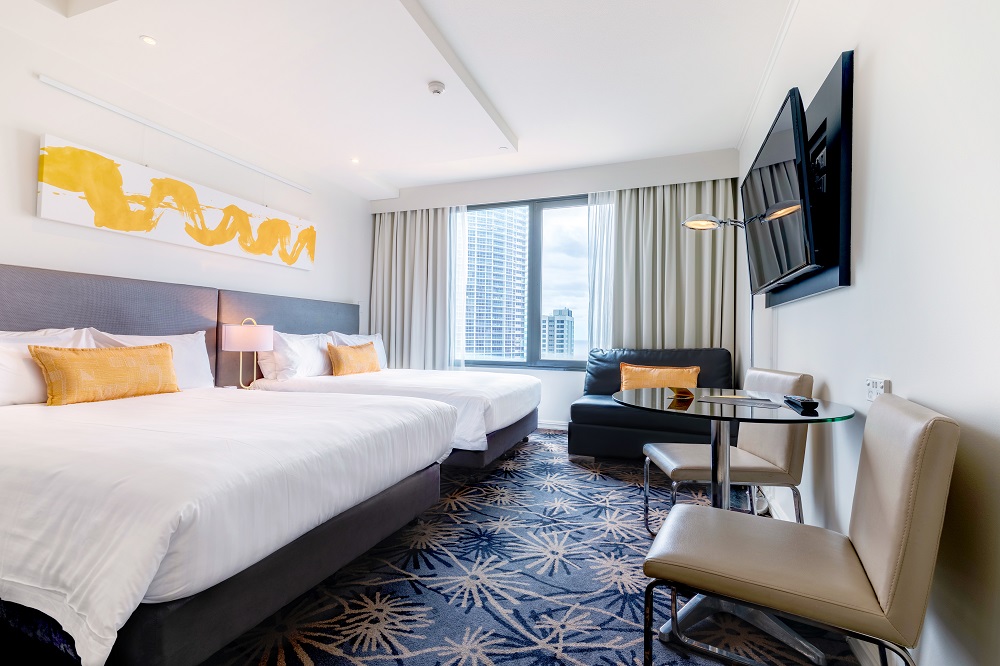 With 389 rooms, the property is situated steps away from Queensland's beaches and offers two swimming pools, gym facilities, L'Aqua Day Spa, 800sqm of meeting space, three restaurants – Waves, Clifford's Grill & Lounge and Social House – and views of both the ocean and hinterland.
voco Gold Coast also features several sustainability features, starting with onsite beehives that produce honey for various uses throughout the hotel, refillable dispensers for products such as soap, and an Aveda amenity and an initiative with Gold Coast City Council to ensure all kitchen waste is recycled.
"Making the refurbishment a reality in only five months"
Paul Salter, SB&G Group managing director, said: "We are proud to be the first owner of a voco branded hotel in the world and to have worked closely with IHG to bring this new brand and service culture to the Gold Coast, making the high-quality refurbishment a reality in only five months."
The voco Gold Coast signing was announced by IHG and owners SB&G Group in June 2018, coinciding with the global launch of the brand.  With six signings to date, in addition to the four properties that will rebrand as part of the UK portfolio deal, there are expected to be more than fifteen signings in total for the brand by the end of 2018.
These include three signings in Australia, in Victoria's wine region Yarra Valley and in the heart of Melbourne's bustling CBD as well as a number of properties in the UK. The opening of voco™ Gold Coast will be quickly followed by hotel openings in Solihull and Cardiff in the UK.
"Quintessentially Australian"
Brenden van Blerk, voco Gold Coast general manager, added: "As one of Australia's all-time favourite holiday destinations, we are very excited to be introducing the voco brand across the much-loved Gold Coast. Quintessentially Australian, the Gold Coast offers travellers the ultimate getaway with warm weather, amazing beaches and several great ways to have fun. This perfectly aligns with the new voco hotel – a fun, spirited, upscale offering."
Kenneth Macpherson, CEO EMEAA, IHG, said: "IHG launched the voco brand in June in Australia, we are so pleased to see the brand's momentum continue here with the first opening in the iconic Gold Coast with long standing partner, SB&G Group. voco delivers a guest experience that stands out, with touches of charm and memorable, distinctive and dependable hallmarks."