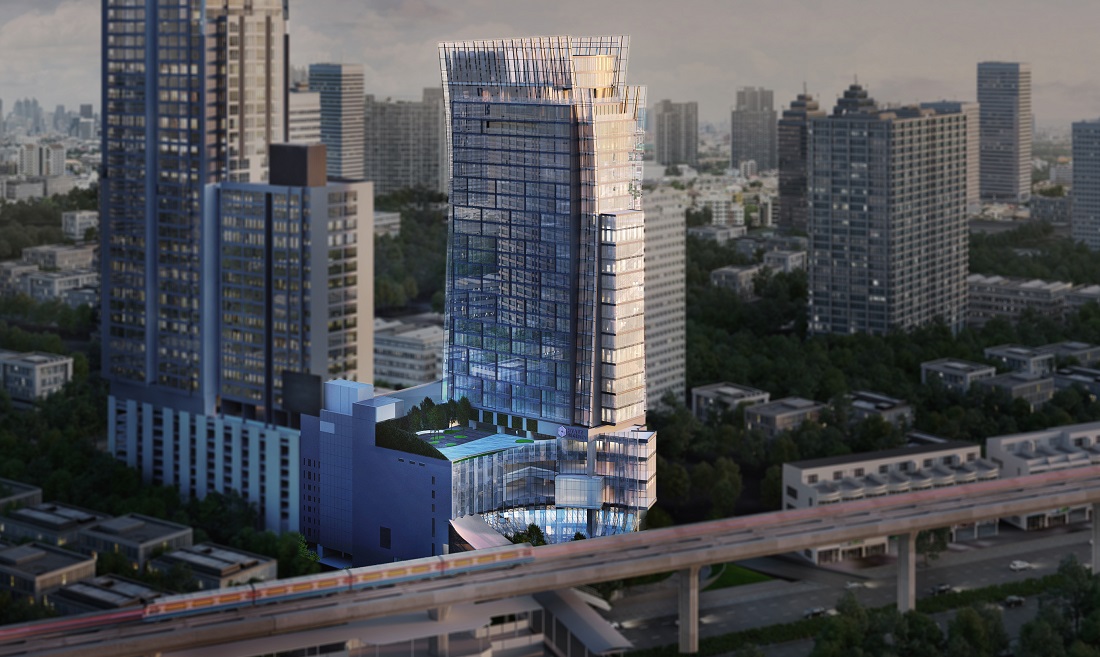 I've been to countless hotel openings during my career, but to go to the site of a hotel that is still being built was a new opportunity. The Hyatt Regency Bangkok Sukhumvit, designed by Bangkok-based architectural firm OBA is scheduled to open in September as a "modern Thai house" with 273 rooms and 21 suites. I met Sammy Carolus, the GM for the still in-construction hotel, to look at the building site and talk about the property:
"The first thing that will make the Hyatt Regency different to any other hotel in Bangkok is the location of the hotel and its background," starts Carolus. "There are a lot of things that people have not discovered about the Nana area including the culture and history; the original 'Nana Plaza was founded by a merchant from India who was granted the space by the local rulers to set up a marketplace."
Traders from India, the Middle East and China came together here and the area flourished. "You can still see remnants of that heritage today with places like Soi Arab, Little Korea and Little India which are still so lively. There are other parts of the city with more famous night markets but one of the best early night markets is still in Nana," he continues.
The area has grown into a hugely important commercial district; there is much development happening, but the local charm is still there, Carolus believes. "This hotel is a brand new building; there was nothing on this site before – except a mini-zoo!" he smiles.
Differentiating factors
"As for the hotel, Hyatt Regency as a brand is about connecting and energising our guests", continues Carolus.
"We're aiming to create a hotel that meets these modern expectations of connectivity; firstly the property is well connected to many other parts of the city – especially with a direct skybridge to the Nana BTS station. This area is a crossroads between the inner and outer sections of Bangkok.
"Within the hotel, indoor and outdoor spaces enable people to connect with each other. That's not only from the Lobby Lounge that features a U-shaped bar, but the fourth floor with its all-day dining concept – and more outdoor space." All told, the property will have 1,300 square metres of meeting space, including a ballroom.
"There's also nothing in Bangkok like our multi-purpose venue and tapas bar on the 29th floor," he adds. The space, called On29, will be a multi-purpose venue designed by Japanese company Super Potato.
It will feature a two-level rooftop bar with whisky lounge, where guests can find cozy spots to lounge in, plus a dedicated DJ booth – it sounds like the space will be a rare gem, even in the tourism and MICE mecca of Bangkok.
Launches – and finding what's unique
What of launch plans? Carolus explains, "We're aiming for soft launch in September and then we'll aim for the hard launch three months after that." As for an opening event, Carolus says "There are a lot of important and interesting facilities at the hotel. It's not just about the Lobby Lounge; it's also about the 4th floor multi-purpose event space and we are considering how best to use what we have available to us."
"We have the rooftop space which is very special but we have to think about things that are specific to us and what makes us unique. We have to find something that we want to emphasize."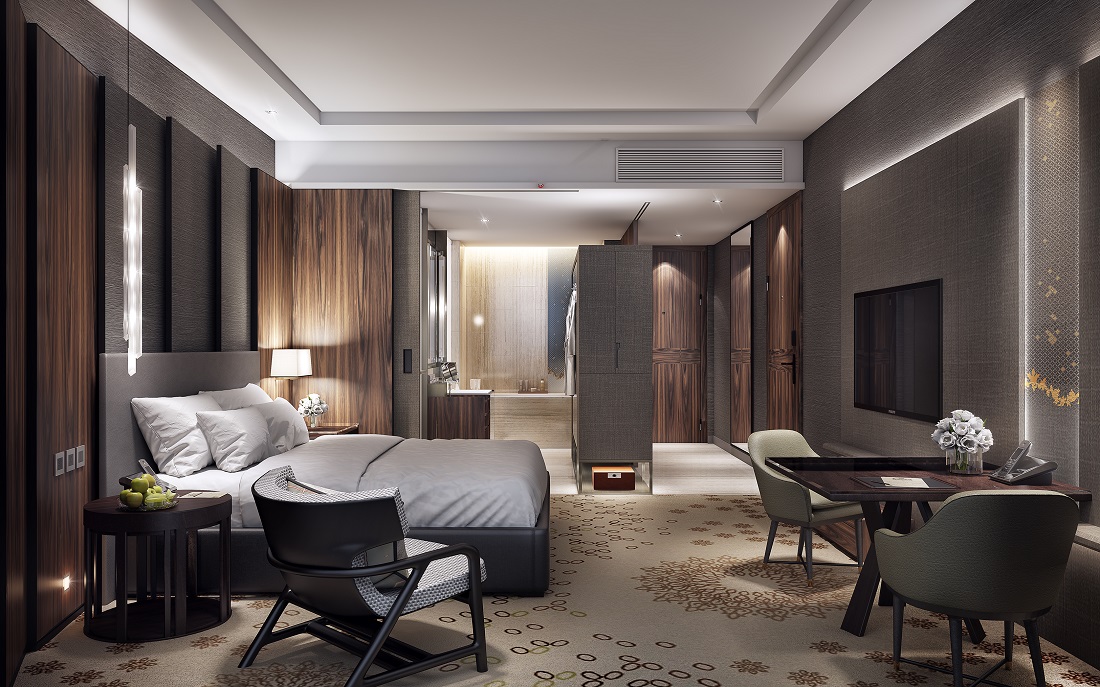 "For example in the guest rooms, it was really difficult to find a power socket 10 years ago. Nowadays we do 6 to 8 sockets per room. The rooms are designed with a semi-open plan so you can really run around the space from the moment you enter. It's a really smart use of space."
It will be this careful consideration of what to empahize, and a smart use of space that will no doubt contribute towards the launch event – and continue to drive the Hyatt brand forward, Carolus and I agree. I look forward to seeing the finished hotel very soon.