A Phuket hotel is proving very popular with LGBT guests from around the world with a steady increase in bookings from gay couples, particularly at the brand's designer hotel in the Phuket's upscale enclave close to Surin Beach.
MANATHAI Surin Phuket receives enquiries and reservations from LGBT travellers throughout the year, especially from couples based in Europe and Australia. The hotel is ideally located, close to many of the coolest night spots and trendy beach clubs as well as the soft sands of Surin Beach. The original owners of the hotel were gay, and they felt strongly about making sure that LGBT travellers always felt welcome and well catered for.
450 gay influencers
"The hotel has always welcomed members of the global gay community, particularly couples, and has been recognised for this with the longstanding support of LGBT travellers. Through collaboration with LGBT travel companies, we are expanding this positive relationship to become a top accommodation choice for gay travellers to Phuket," explains Matt Fynch, group director of sales, marketing and distribution for MANATHAI Hotels and Resorts.
"Our LGBT guests generally prefer to make reservations directly through the MANATHAI website and often come via specialist LGBT travel websites," he adds.
Benjamin Thorpe (pictured) and his partner recently stayed at MANATHAI Surin Phuket and reviewed the hotel for The Gay Passport, an online network of 450+ gay influencers that help hotels reach out to and engage with the gay travel community. Along with feeling totally relaxed and at home as a gay man, he was full of praise for the hotel's facilities.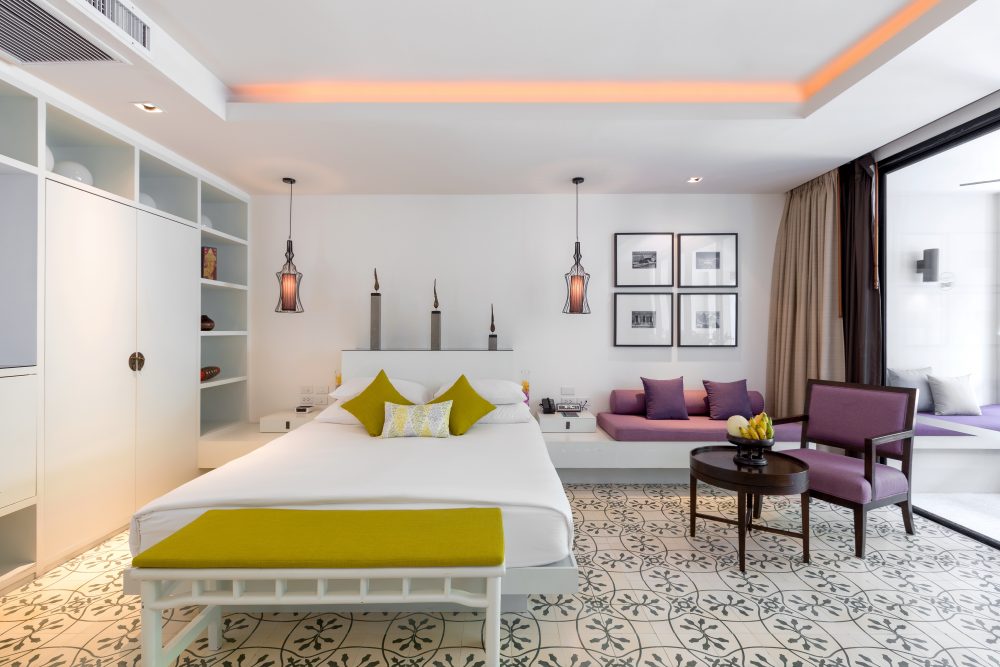 Big comfortable rooms
"The hotel feels completely new, the rooms are very big and comfortable and the staff are very kind. I personally found the pool area ideal. The dark colour of the tiles plus the decoration makes you feel like you're in the middle of the forest, plus it has a pool bar that it is top notch. The hotel is just perfect for gay couples."
Thailand has a reputation not only within Southeast Asia, but worldwide, as being an LGBT-friendly destination. There is a vibrant and dynamic gay-scene and this extends to tourist hotspots such as Phuket. Upmarket hotels like MANATHAI Surin Phuket are luxuriously private and welcome groups of friends and couples from the LGBT community.