Earlier this year, AccorHotels announced the appointment of Axel Harmand as cluster general manager for two new resorts in the south of Phu Quoc. The multi-lingual veteran started his career as an intern for a 3-star Michelin chef and has worked extensively in hospitality with brands such as Hilton, Marco Polo, Sofitel, Sheraton, Langham and Kempinski Hotel.
As his journey in Vietnam begins, we ask him about finding the right talent, keeping the balance between two resorts, and his strategy this year.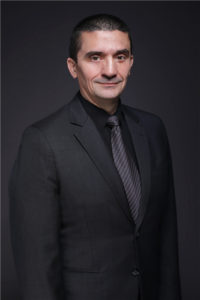 TD: You've lived in many places around the world. Is it challenging to move to a new country? What do you think about Phu Quoc?
AH: Moving to a new country is not a challenge. The real challenge is to understand and find ways to grow the culture here in parallel with the economy. To do this, I will rely on my experiences, along with my team's help, and find interesting things to work on in order to stay motivated.
Phu Quoc is amazing! I just arrived and immediately saw the huge potential in this pearl island both for leisure and MICE in the coming period.
You have two world-class resorts on your hands — how do you keep the balance?
My way is to observe how employees work so that I can make better decisions. Keeping a watchful eye helps me to empower them to manage their own areas. Only when we believe in their talents and empower them, will we have things moving faster and more efficient.
However, there is a challenge in finding and attracting talents to move into the island. That's why I'm always thinking about the best policies for my employees, making sure to create the best work-life balance for them.
As for myself, I practise yoga and basic exercise to keep my mind in balance. Also spending more time with the people you love is a good way to harmonise your busy life.

What are the similarities and differences between the two resorts?
Premier Village Phu Quoc Resort has been called 'paradise on Earth' because of its serenity and beauty. The resort consists of premium villas of luxurious and sophisticated design in Ong Doi Cape in the south of Phu Quoc Island.
All pool-villas were built at different altitudes, offering unique and varied views, from the sea level to the picturesque hilltop. All multi-storey villas offer a pleasing home feeling with three to four bedrooms and a lavish swimming pool.
On the other hand, Premier Residences Phu Quoc Emerald Bay features 745 opulent condotel rooms that bring the new inspiration of destination to the adventurous travellers.
Even if they are different products, both properties follow the same philosophy where customers remain the main point of focus.
"Personal acts of genuine service"
What campaigns are you planning this year?
Our first campaign would be the Heartist Program which will drive exceptional hospitality to all our customers by crafting personal acts of genuine service.
Secondly, as we witness a large amount of plastic bags on our beach, we have decided to focus on sustainability, protecting our environment, and improving the level of awareness via our amazing Planet 21 sustainable development program, which demonstrates our ambitious goals for 2020.