Banyan Tree Samui now offers guests their own smartphone
Contributors are not employed, compensated or governed by TD, opinions and statements are from the contributor directly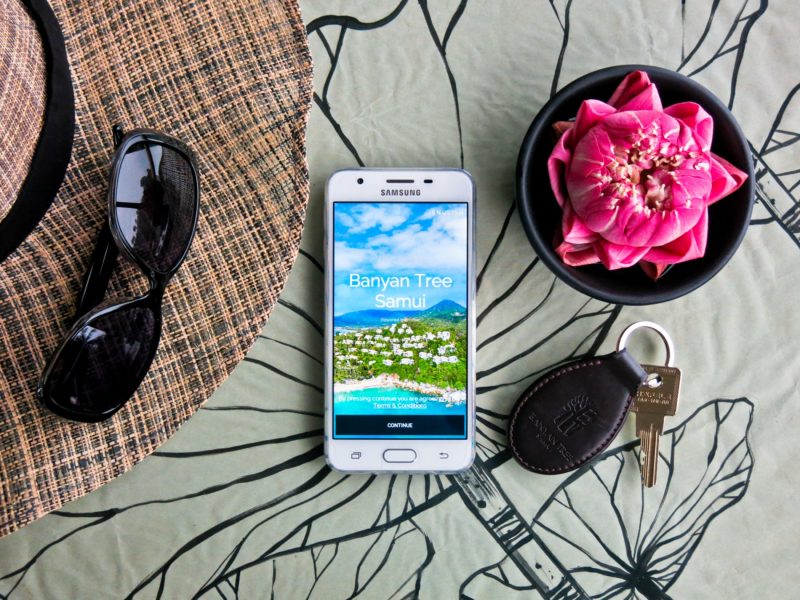 Banyan Tree Samui, a luxurious 88-villa beachfront resort on one of Thailand's most compelling island destinations, is now offering its guests a Portier smartphone along with the room keys at check-in.
An initiative that got underway since December 2017, the mobile phone allows guests to make free unlimited international telephone calls and surf 4G internet. It also provides them with access to a host of resort features including restaurant menus, daily activities, and tips for sightseeing around the island of Koh Samui.
The Portier smartphone is user-friendly and delivers all of its features in English, Russian, Chinese, German or French. Banyan Tree Samui strongly feels that the innovation, which is similar in look and purpose to the handy smartphones already found in Thailand, will offer its guests a great level of security and comfort.
Banyan Tree Samui general manager Remko Kroesen said, "I am delighted to see exciting evolutions at Banyan Tree Samui. The devices will allow the guests to remain connected with family and dear ones at any point of time. We always aim at enhancing the stay experiences of our guests with ultimate comfort and security." Kroesen says the most popular feature of the smartphone at the resort is the "Villa Host" function.
Each guest is assigned a "Villa Host" – a personal butler-cum-concierge with a distinctive female personality – who will contact them ahead of arrival to take requests and lay the groundwork for their vacation. Banyan Tree Samui has about 10 Villa Hosts on call at any point in time– that's one per eight or nine villas when fully occupied.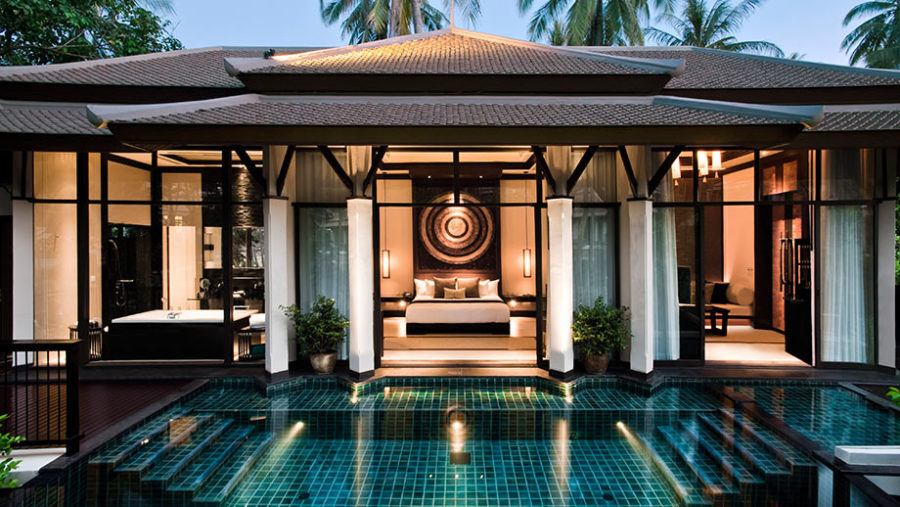 The Villa Host assists the guests to run through Portier's features when they check in. The easy-to-operate device allows guests to make calls, as well as take photos for sharing with relatives and friends. The guests can also use it to call the Villa Host for room service, housekeeping, car hiring, translation, or even just for local advice.
While most upscale hotels offers robust Wi-Fi networks that enable communication between a guest's own phone and the wider world, Banyan Tree Samui's smartphones enable connectivity through Wi-Fi hotspots no matter where a guest travels on the island.
"You could be in a coconut plantation or watching the sunset from a beach, and you can still take a picture and send it home" –  executive assistant manager Haruethai Maneerat
The hotspot works in tandem with the GPS and provides a safety net for guests who might get lost. To give an example, a visiting couple hired a car to drive around Koh Samui that soon got into a mild collision with a local driver. Not speaking Thai and not knowing where they were, the guests called their Villa Host on their smartphone. It was able to track them via the GPS and get the resort handyman to drive to the scene of the accident, where she sorted out everything on the spot.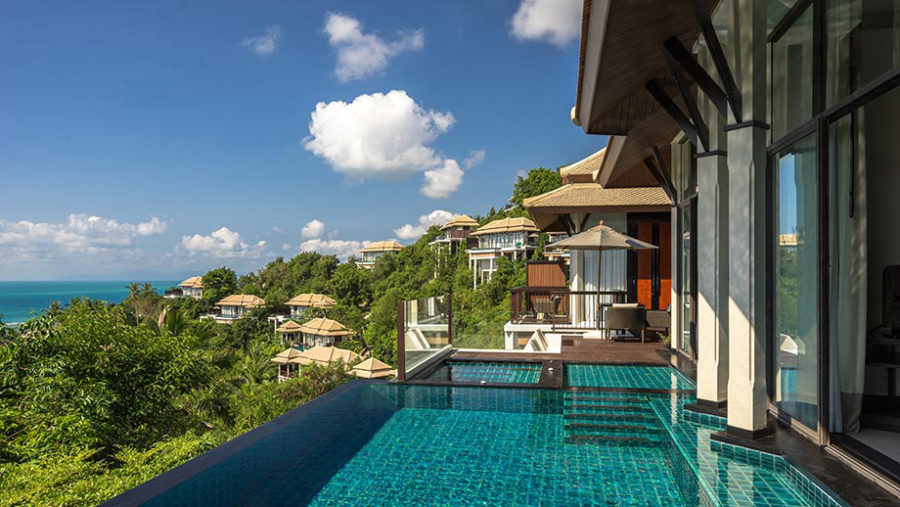 All the hotel information is downloaded onto the smartphone – menus for each of Banyan Tree Samui's three restaurants; spa treatments; speedboat tours; and daily kids' club activities. It also features novel ideas such as a nature trail around the rolling 38-acre property, where guests can use their phones to identify some of the resident flora and fauna – birds of paradise, rubber plants, MacArthur palms, kingfishers, a white-breasted sea eagle that soars over the resort daily just before sunset, and the occasional passing monitor lizard.
"Our delivery to the guests must always be exemplary," said Kroesen. "From the limousine service at the airport to the moment they check out, it's those extra personal touches that people remember."
Portier combines guest-facing technology, intelligent design and local editorial coverage into a luxury service catering to hotel guests. Consisting of a smartphone and charging dock with a software interface that provides complimentary internet data use, free unlimited local and global calls, a virtual concierge and up-to-date city guides, it now enters into a direct competition with handy smartphones for dominance in the Thai hospitality industry.