CEO of Swayy on solving the injustice in hospitality
Contributors are not employed, compensated or governed by TD, opinions and statements are from the contributor directly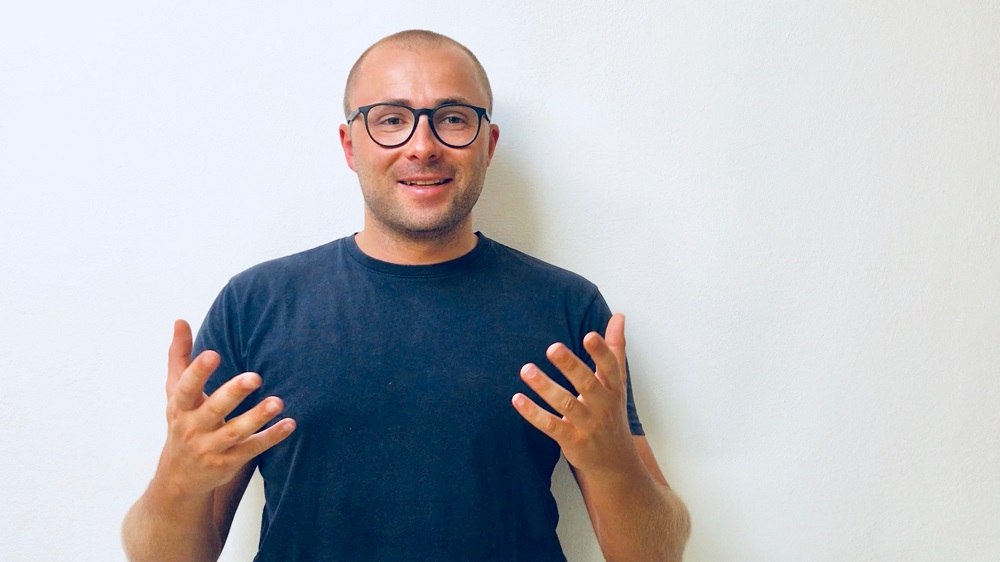 We talk to David Gabriele, founder and CEO of Swayy, on the challenges of creating a disruptive tech company and how he turned frustration into an innovative platform.
Competing with the bigger brands without the latest technology can be an uphill struggle – especially in an industry where the top players are dominating on a global scale. It's an 'injustice', according to Swayy's founder and CEO, who used to work as a corporate lawyer, before becoming a leader in a company that has its crosshairs set on solving this industry problem.
Knowing his background in corporate law, I asked him if he had expected to be in the tech and hospitality industry:
"I've always been programmed to problem solve. One of the things you do as a corporate lawyer is your continually dealing with complex issues – you're trained to analyse complex problems and come to a solution as quickly as possible that's informed, viable and feasible," he started.
"I felt that was an opportunity to level the playing field"
"I fell into hospitality and tech because there was a huge problem that needed addressing. Because of the strong injustice and the opportunity that was available, I felt that was an opportunity to level the playing field.
"That theme of problem-solving is essentially the transition from my legal background and business school to addressing a very apparent problem that currently affects venues in the UK, the US – basically every country around the world face the same issues."
I asked him about his vision and why he created the company. He told me that there are three fundamental reasons behind Swayy:
"The first of which was the overarching goal to democratise the digital PR market for independent hospitality venues who have previously priced out of the market. I felt strongly that the little guy – the small independent hotel, the smaller restaurants – found it very difficult to compete with the big chains because they can't afford the expensive marketing PR agencies and all the support network that they have."
"The booking journey itself has changed"
"The second reason is that if we look from a hundred thousand feet, the booking journey itself has changed for the consumer. Nowadays, over two-thirds of the time spent on any hotel booking is now in the dreaming and planning phase – and that presents an enormous opportunity for venues to gain a competitive advantage and capture customers right at the top of the sales funnel before they even realise they wanted to go there.
"The third reason is that any decent four- or five-star hotel nowadays, is bombarded with collaboration requests from bloggers, looking to work with them and promote them in return for complimentary accommodation.
"This in itself is a huge signal for the way in which consumer and advertising have changed. This poses multiple issues operationally for hotels now, who ten years ago, did not have to deal with this issue of inbound inquiries from bloggers and it didn't have to any of this. They're now aware more of the value they can play and hotels now have a problem of managing this process and trying to embrace that value.
"If they try to do it manually or internally, they end up with issues with time and the hassle of evaluating them, finding them, and working out who is aligned with the brand values of the property."
Today, Swayy's platform includes thousands of influencers who work with hotels and restaurants from around the world. But just like in any industry, no start-up can thrive without clearing some cobwebs first.
I asked him on the biggest challenge he had to face and how he overcame it:
"With any multi-sided platform like ours, the main issue was like 'chicken and egg'. It's the idea that you need hotels, you need venues to attract influencers, and also vice versa, you need influencers to attract hotels and venues."
"First… exceed the expectations of one hotel"
"What we've done is we focused on a niche. Instead of trying to all kinds of hospitality verticals, instead of trying to cover all markets, we were focusing locally. We wanted to make sure first that we can exceed the expectations of one hotel. And we kept building it up accordingly and making sure that at every turn, there are influencers to service that.
"Fortunately, because of the publicity that we've had, both in the media and conferences, we have a huge inbound number of influencers coming to us daily of which we turned away about 63% of those that actually approach us. We have thousands and thousands of pre-vetted travel influencers now, that means that at the end of the day, we've now dealt with the 'chicken and egg' issue."
The second part of the interview, in which we tackle the importance of influencer marketing and the coming trends, will follow soon.